EDGE Television Stand for SAMSUNG
The Edge stand transforms your QLED TV into an elegant piece of furniture that seamlessly blends into your home décor. Precisely machined from stock, the Edge stand is virtually invisible when viewed from the front, uplifting and levitating your QLED TV effortlessly. With cables hidden from sight, the highlighted frame opens up a myriad of possibilities, allowing you to personalise and design your space within. Be it precious trinkets or warm plants, the Edge stand leaves that decision with you.
Subtle and elegant, the Edge stand is designed to transform your QLED TV to quietly complement your home and your living space.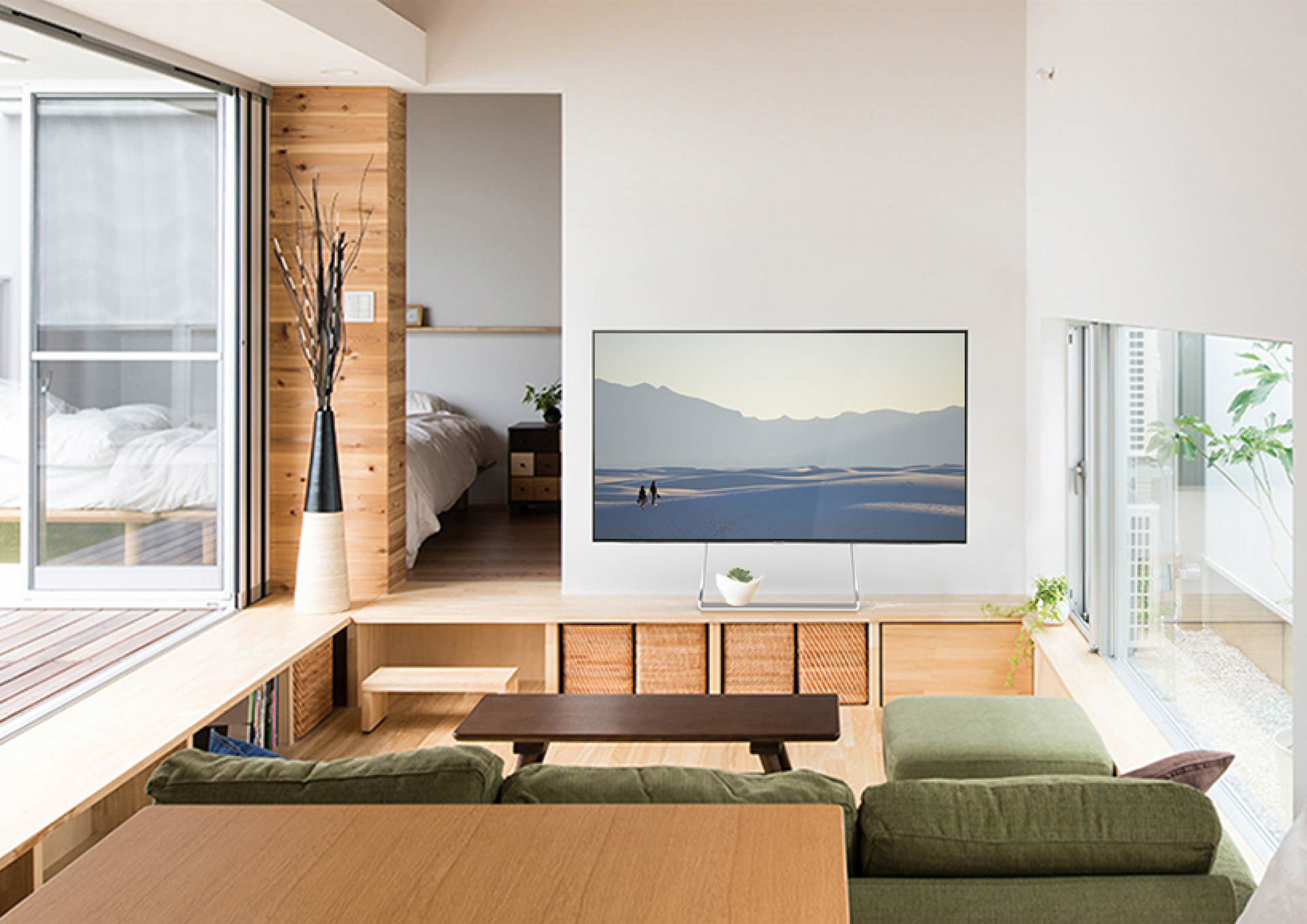 We believe that a TV stand is an extension of the television and should not be seen as a separate entity. Hence, we focused on creating a subtle and quiet stand that not only complements the QLED TV but also highlights it.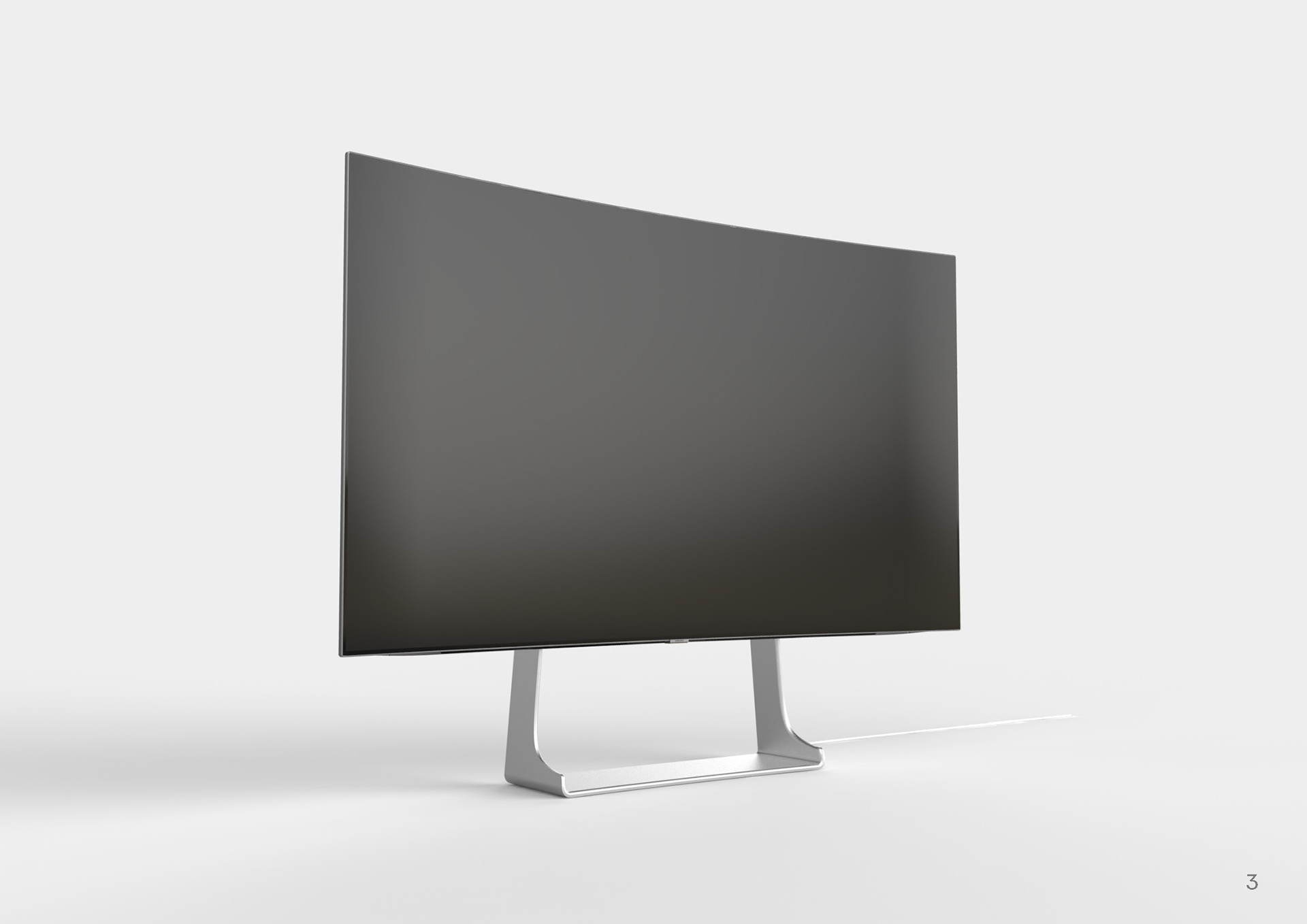 Adopting a similar language as that of the QLED TV, Edge was conceived. Almost mirroring the TV, its frame-like quality effused a sense of lightness and subtle elegance. Aluminium is, thus, naturally an ideal choice to form Edge, considering its structural strength and light weight.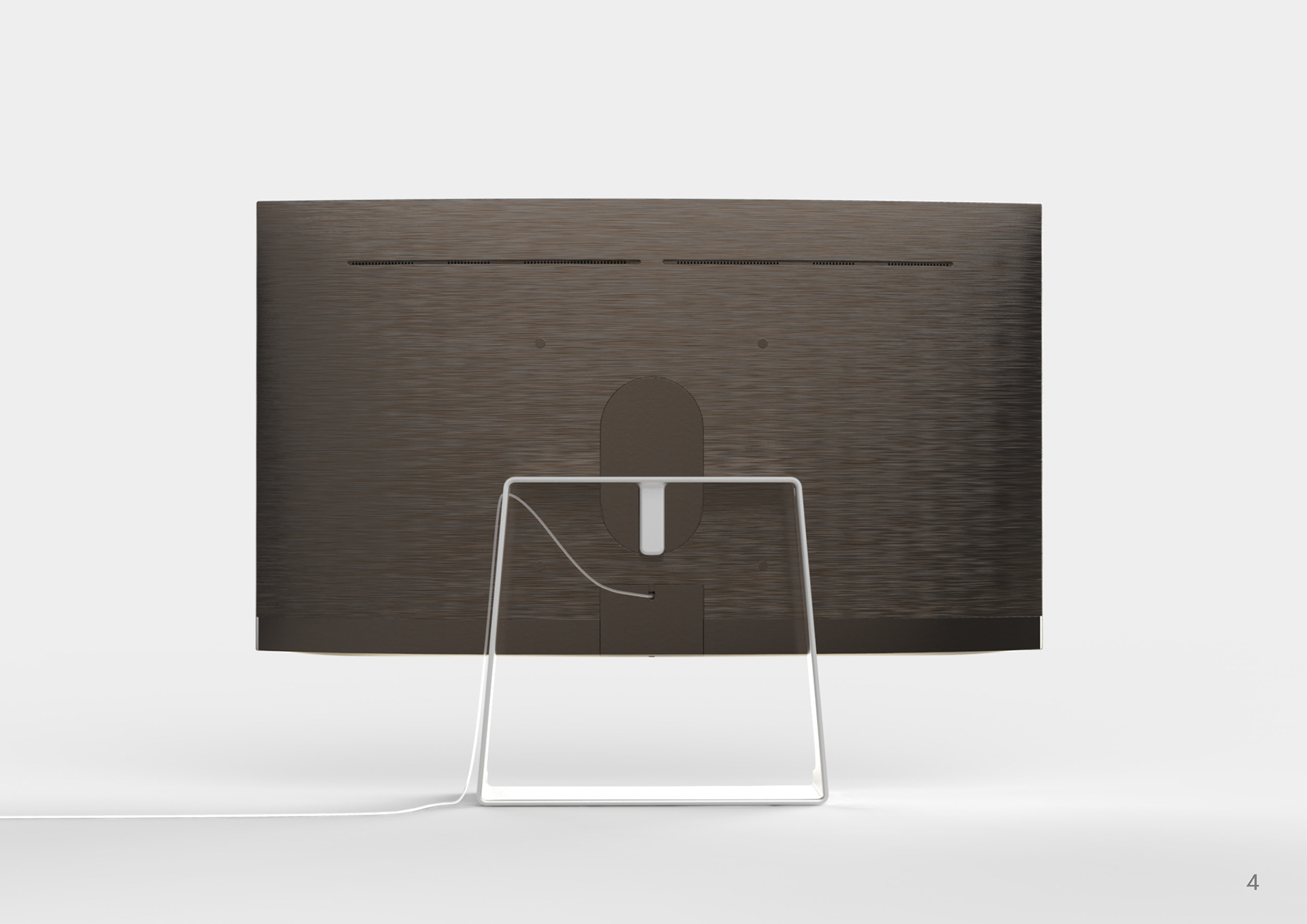 Furthermore, inspired by people's rituals of self-expression (i.e. decorating areas around the television with personal trinkets) – commonly seen among millennials, we wanted to create a familiar space which offers them the opportunity to personalise and thereby express themselves. The frame's archetype invites users to fill in the gap, to make use of the untouched space and personalise it in their own way. This makes Edge well-suited for our target audience – affluent millennials.