Senso is a re-active, integrated sleep-priming system that helps to create an optimal sleeping environment for the elderly with dementia. It leverages on complimentary sensory approaches such as sight, scent and sound to condition and cue the user for slumber.

The brief, done in collaboration with Vitalis, (Dutch organisation that specialises in professional care for the elderly) was to encourage social inclusion among the elderly with dementia. However, after intensive research and consultations with field experts such as 2M Engineering, Philips and Simtigrate Lab, we realised that most products designed for the elderly make an underlying assumption; the elderly have fulfilled physiological needs (Maslow's Hierarchy). In fact, most elderly with dementia do not sleep well and this results in poor social well-being, which is crucial for interaction. Thus we start to see the merit in conditioning sleep.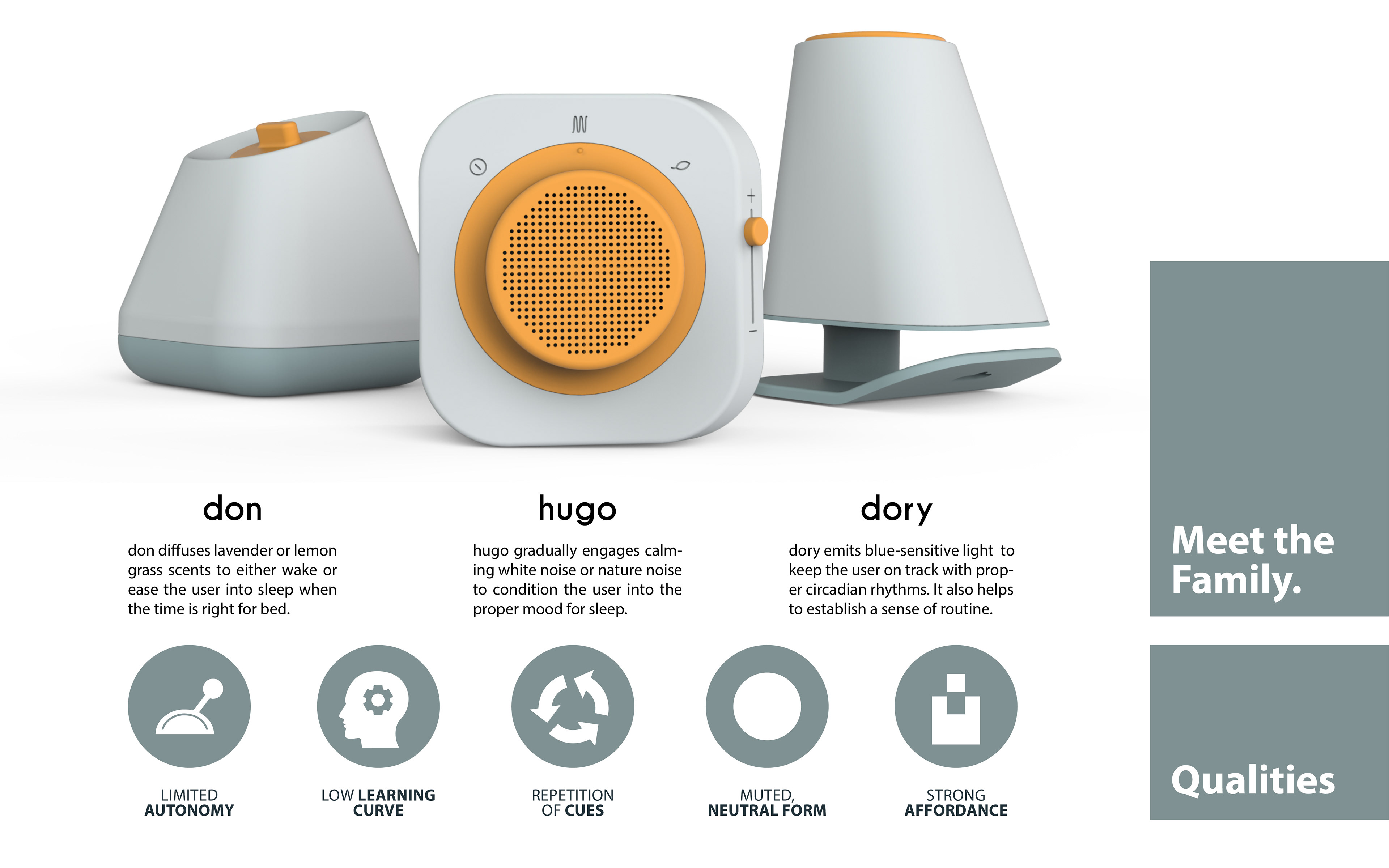 Senso consists of 3 main modules, Don (scent), Hugo (sound), Dory (light) and a correspondingly bed sensor - provided by 2M Engineering. They communicate via photons.

Hugo serves as a supportive module that reinforces the stimulus cues provided by Dory and Don. Hugo supports 3 modes; off, white noise and nature sound. It is triggered when the sensor detects that a person is on the bed. This helps the elderly to calm and relax.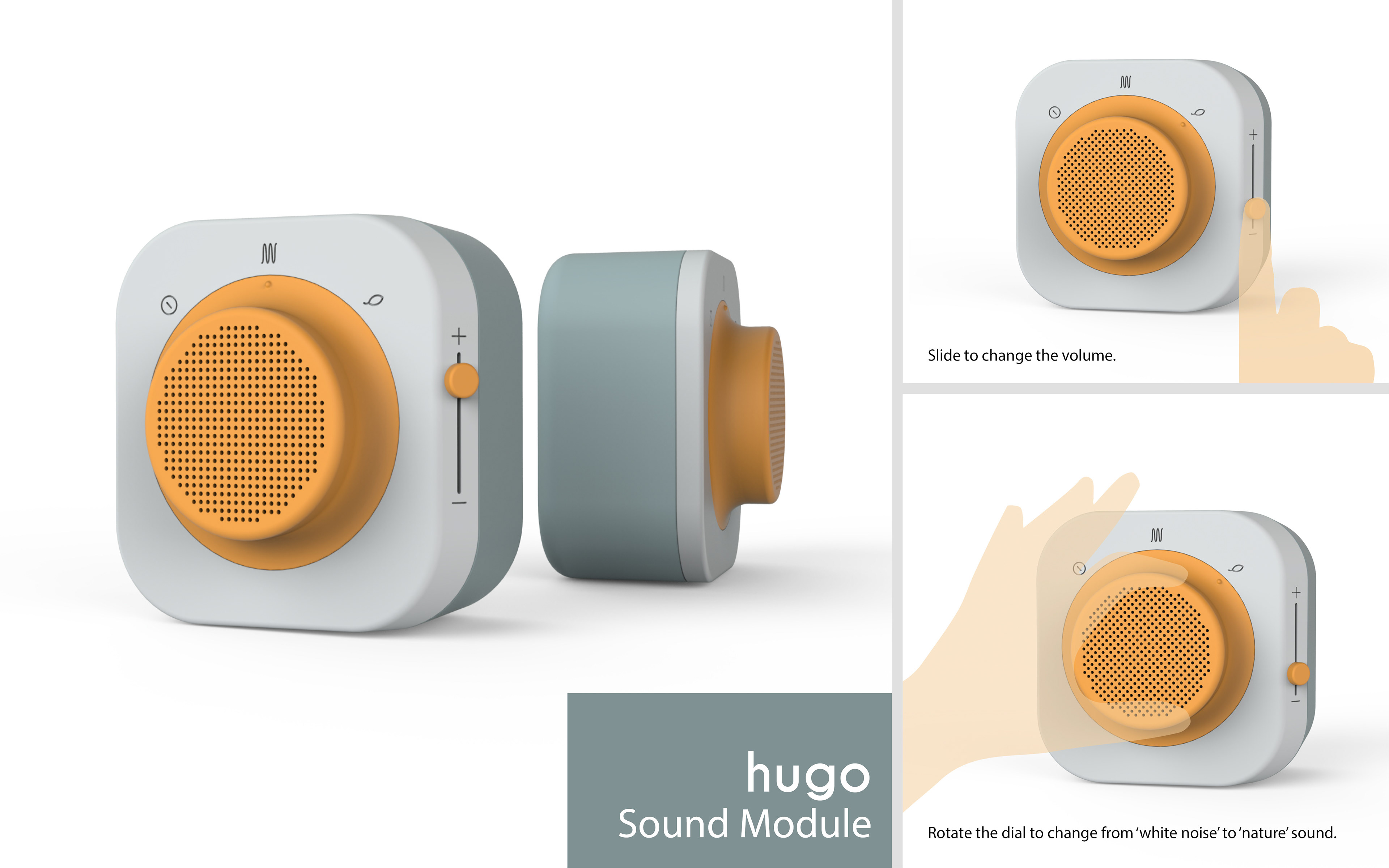 Don fills the bedroom with the scent of lavender or jasmine. It is mainly triggered with Dory's activation. Don also emits the scent of lemon in the morning in preparation to wake the user. This reinforces the visual cue changes that are introduced into the bedroom context.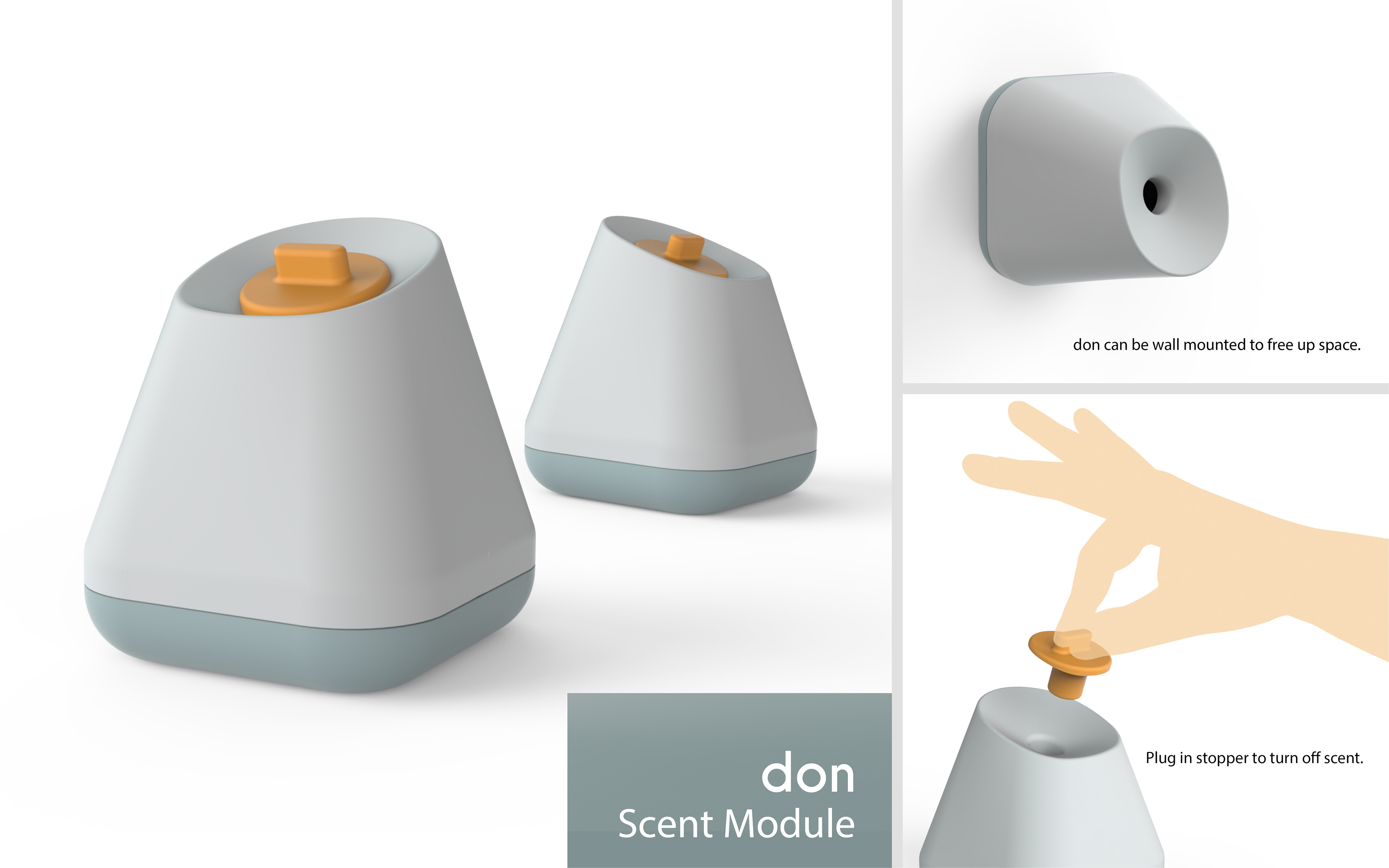 Dory functions as a smart LED light source which produces red or blue-shifted light waves. The hue shifts serve as visual cues that inform the user of the time via the associated colour. This helps to establish a body routine and limits disorientation.