The Canary Side Table clinched second place at the DSTAR Design Awards (Furniture competition) 2017.

This year's theme is "Local Spaces". Hence the objective is to celebrate what is uniquely Singapore.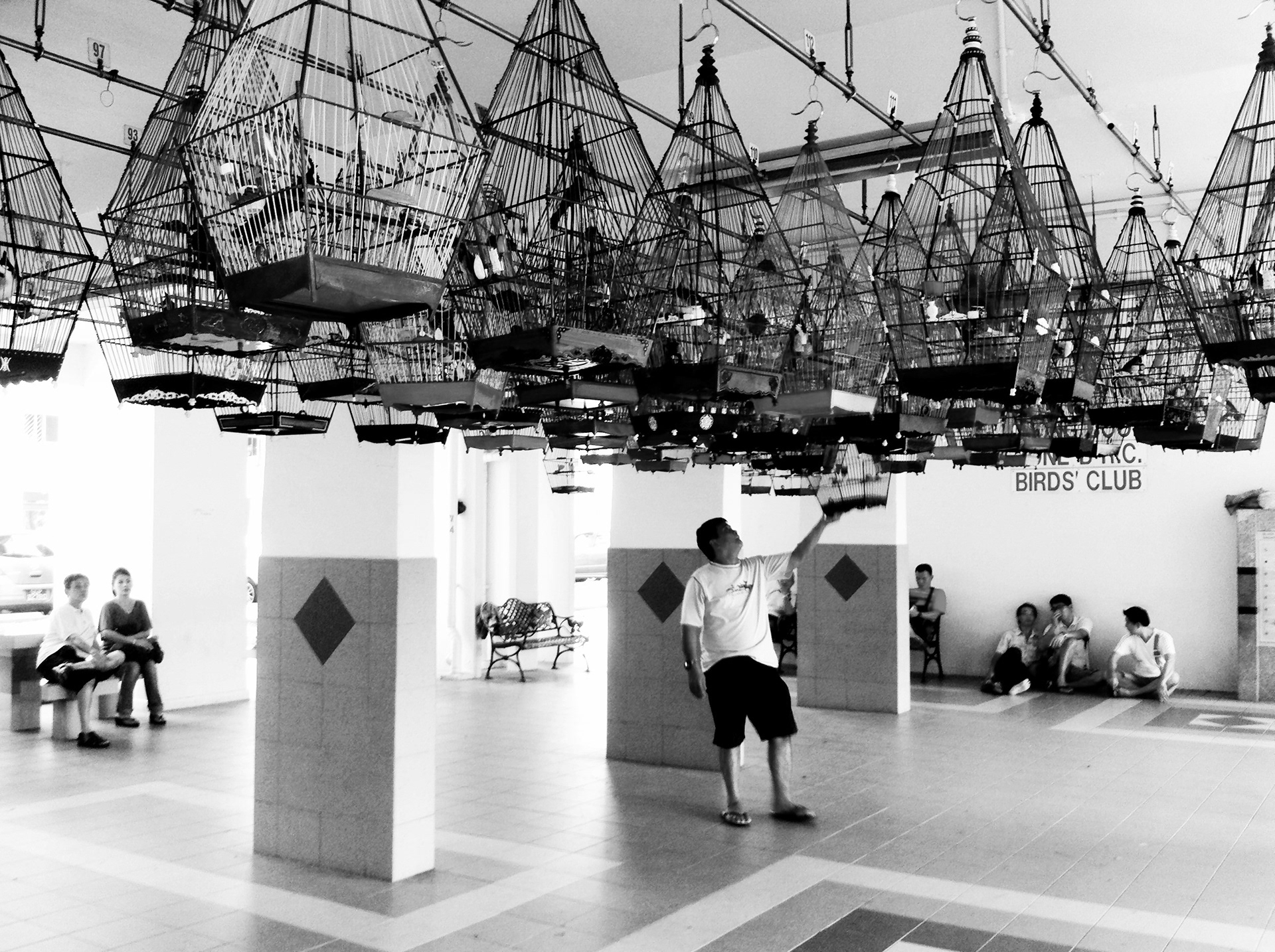 Bird-singing corners are remnants of the local kampong landscape which usually attract older males to display their prized possessions - birds. Tucked subtly under the void-decks of HDB flats, such spaces are favourite hangouts for collective idling where folks catch up while appreciating the sweet melody from the birds. Unfortunately, this way of living is slowly dwindling with a growing, secular landscape.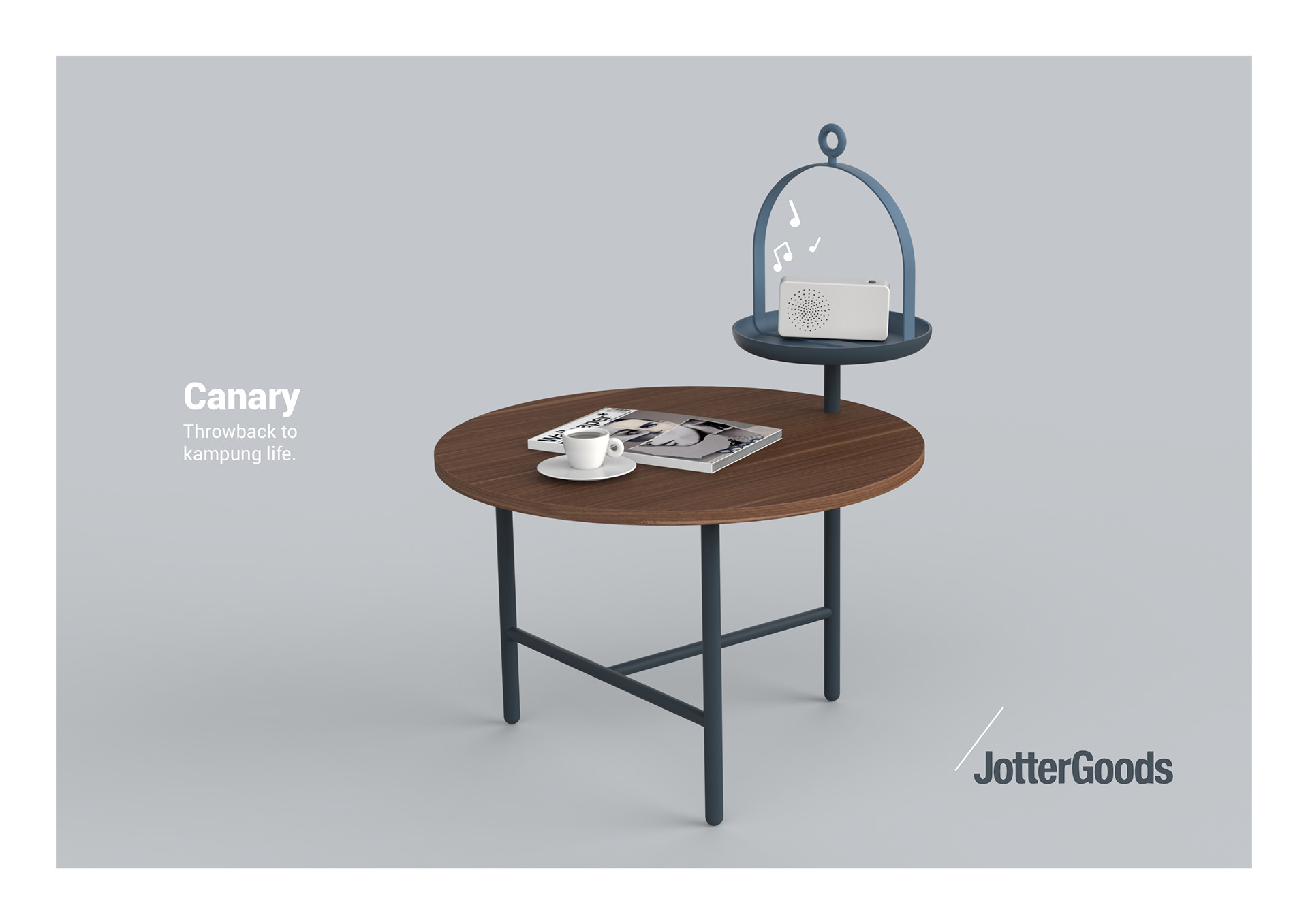 Humming to the tune of nostalgia, the Canary Side Table celebrates the essence of bird-singing corners with a modern, minimalistic twist. Encapsulating key elements of the ritual into a physical form, Canary spots an abstract cage on a raised platform that can house a modern song bird – radio or wireless speaker.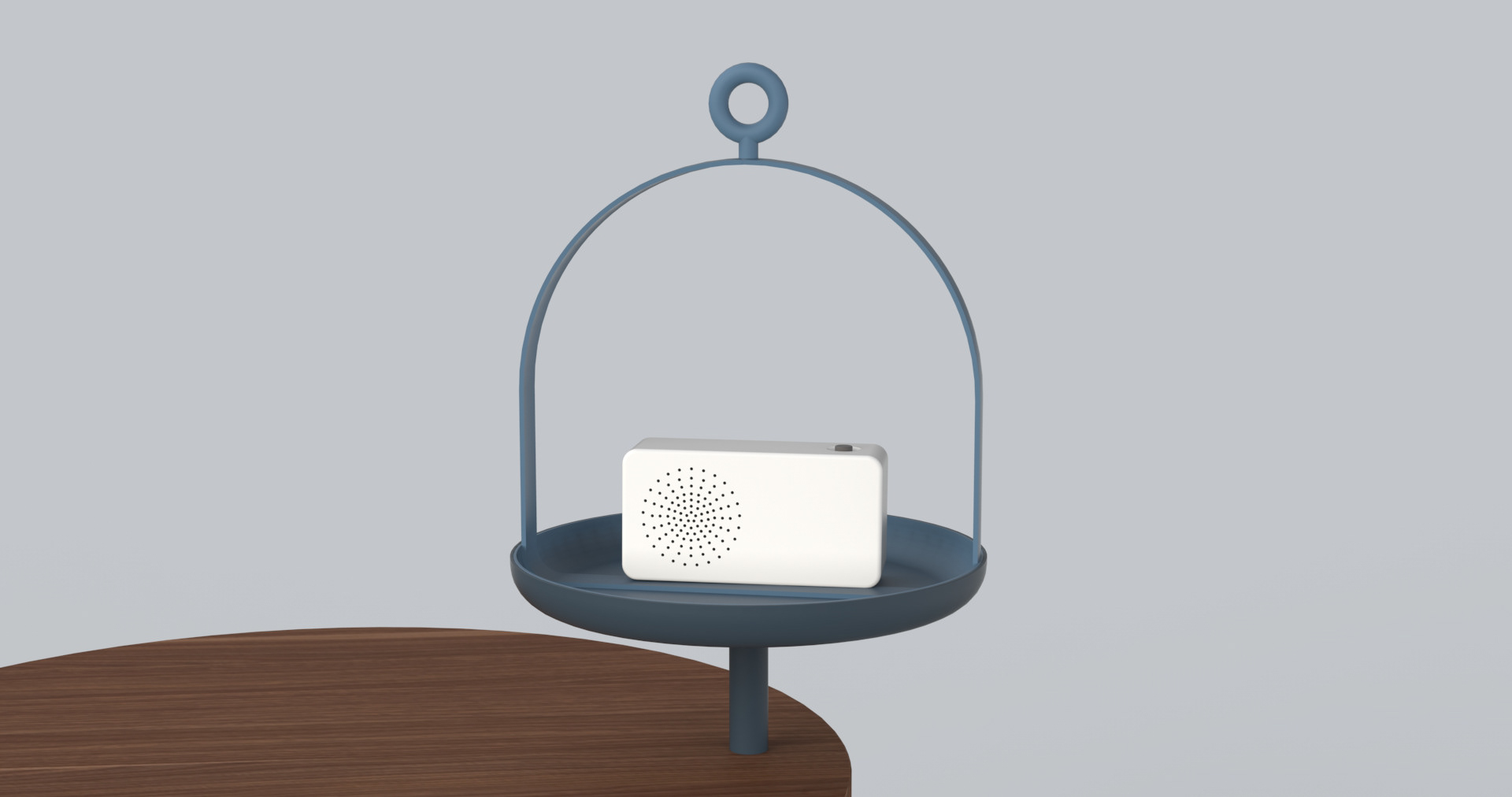 For the city dweller, this provides a platform for them to wind down with the accompaniment of music, while sipping a good brew.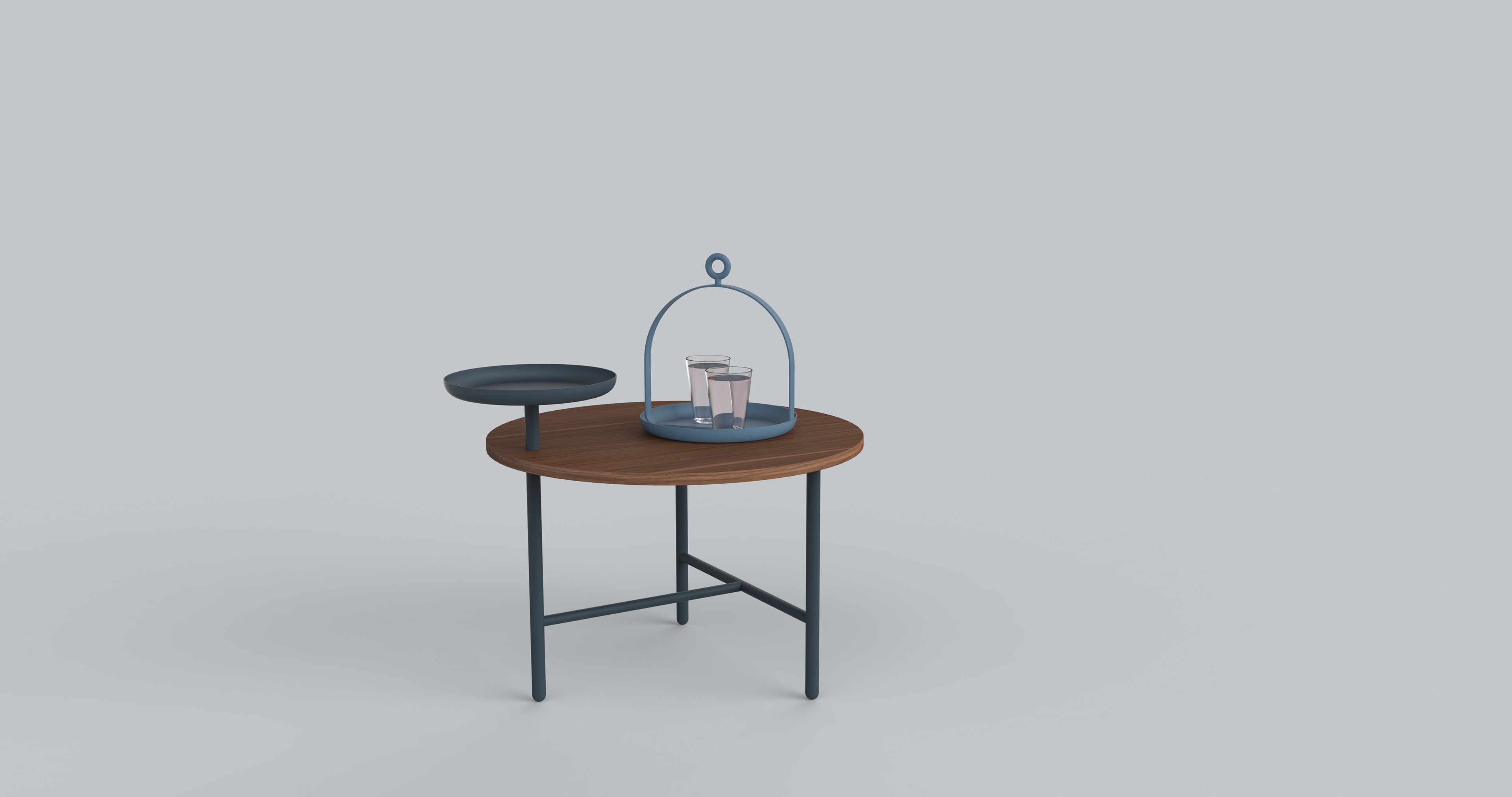 Set in a living room context, Canary naturally supports ritualistic idling so conversations can naturally flow. Alternatively, it elevates ornaments that sit within its frame and doubles as a tray to carry beverages when serving guests.