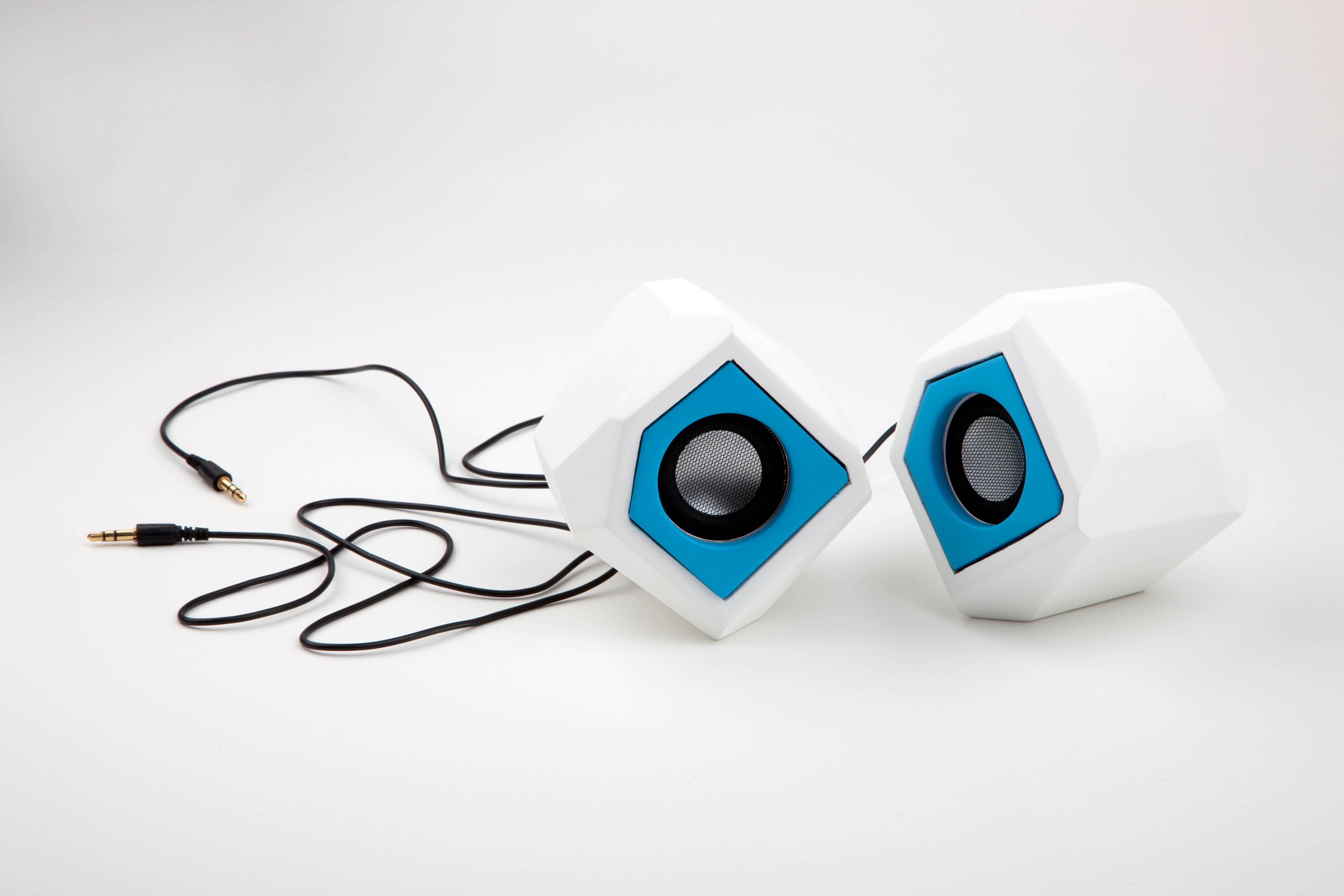 Enjoy a whole new music experience with Cutz. The beauty of Cutz lies not only in the exterior structure but also, the software. Usage of what is known to be a tilt system (arduino-based), the user can explicitly change the volume projected prior to the positional change they adjust. Inspired from the concept of a polygon, Cutz is made up of multiple surfaces that allow independent movement and positioning.
Both form and function comes hand in hand as Cutz incorporates the elements into a single platform.  
Not just a piece of instrument for entertainment, Cutz is also a work of art when admired from various degrees and angles. The polished shell speaks in a language similar to that of a diamond; refined, clear-cut & neat.