Humble Geometry is a collection of 5 products designed to complement WOMO's existing family line by accentuating honest qualities of basic geometries. Every piece of work is designed to emphasis craftsmanship and flaunts the selected material's strength. To align with WOMO's design philosophy, wood, metal and leather are primarily used.

Business: Card Holder
The card holder draws inspiration from origami folds which naturally fans out the cards when the storage is revealed. This allows the user to pick, select and replace cards with ease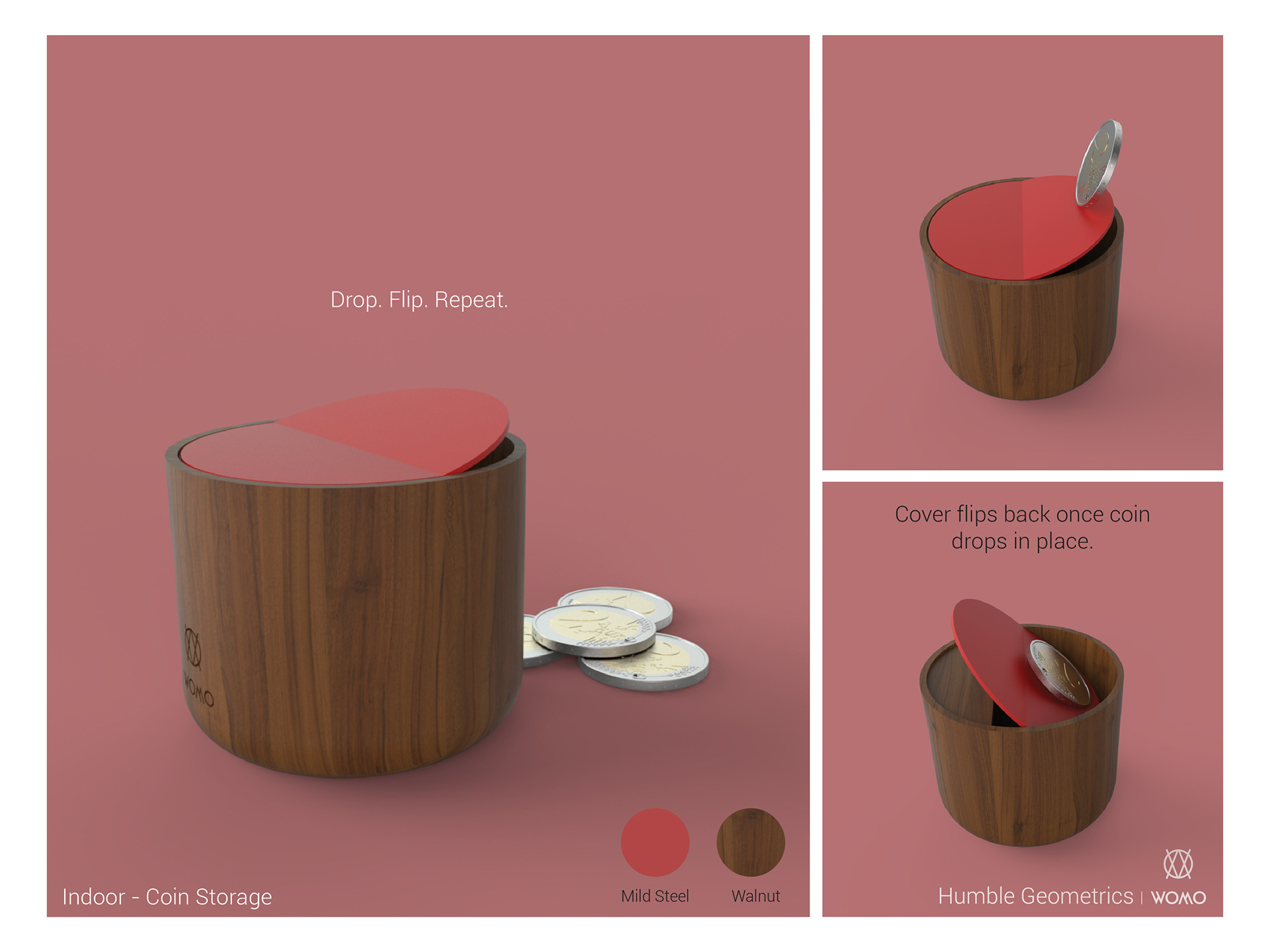 Indoor: Coin Storage
The coin storage invites users to drop off loose change with a lifted flap design. When the coin is dropped, the cover flips down to allow entry. It subsequently returns to its original position once the weight is lifted .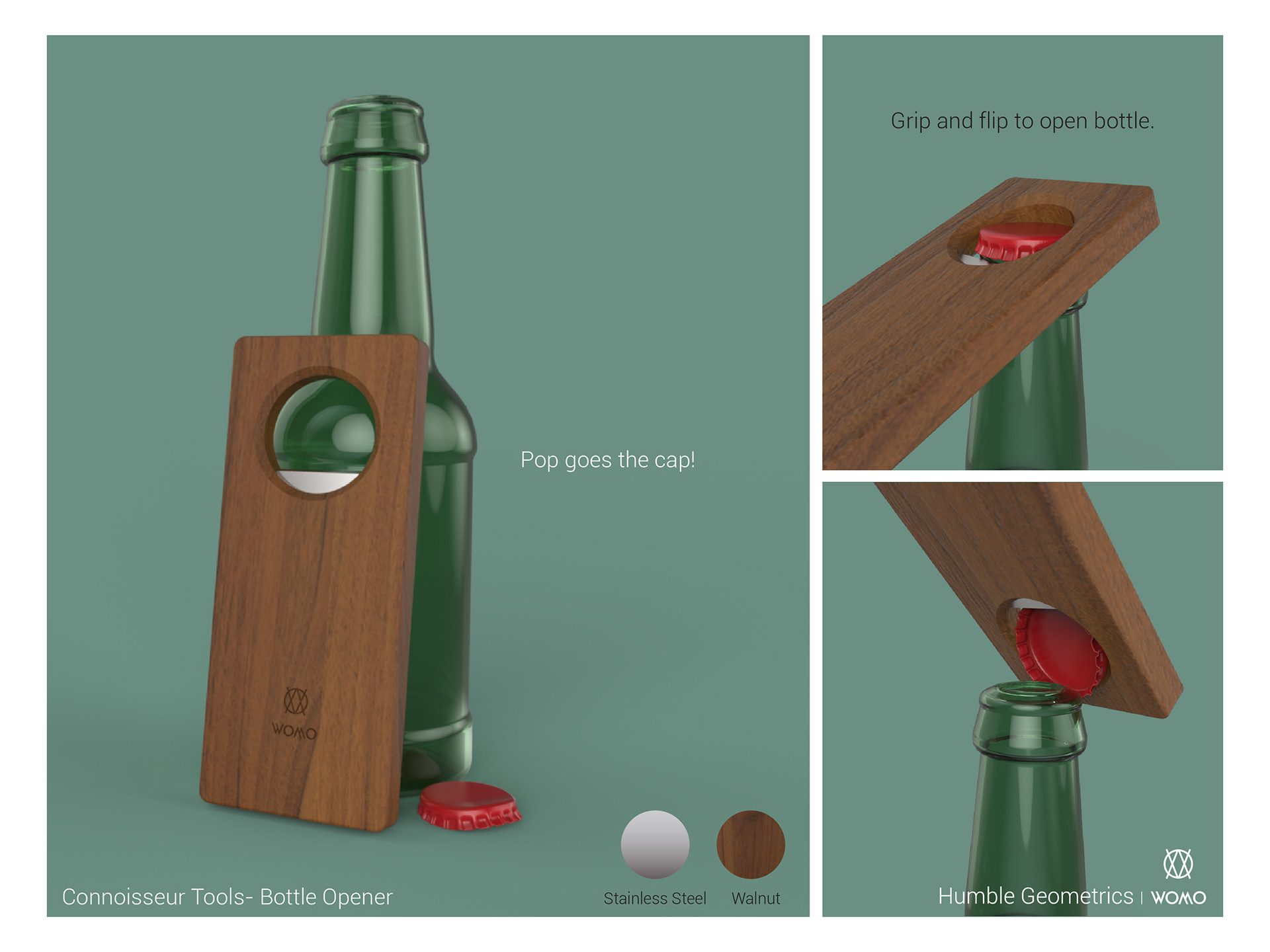 Connoisseur tools: Bottle Opener
The bottle opener is designed with the principles of a lever. The circular cut helps to hold the bottle in place and serves as a fulcrum to lift the cap. It is deliberately designed to flaunt the beauty of walnut wood.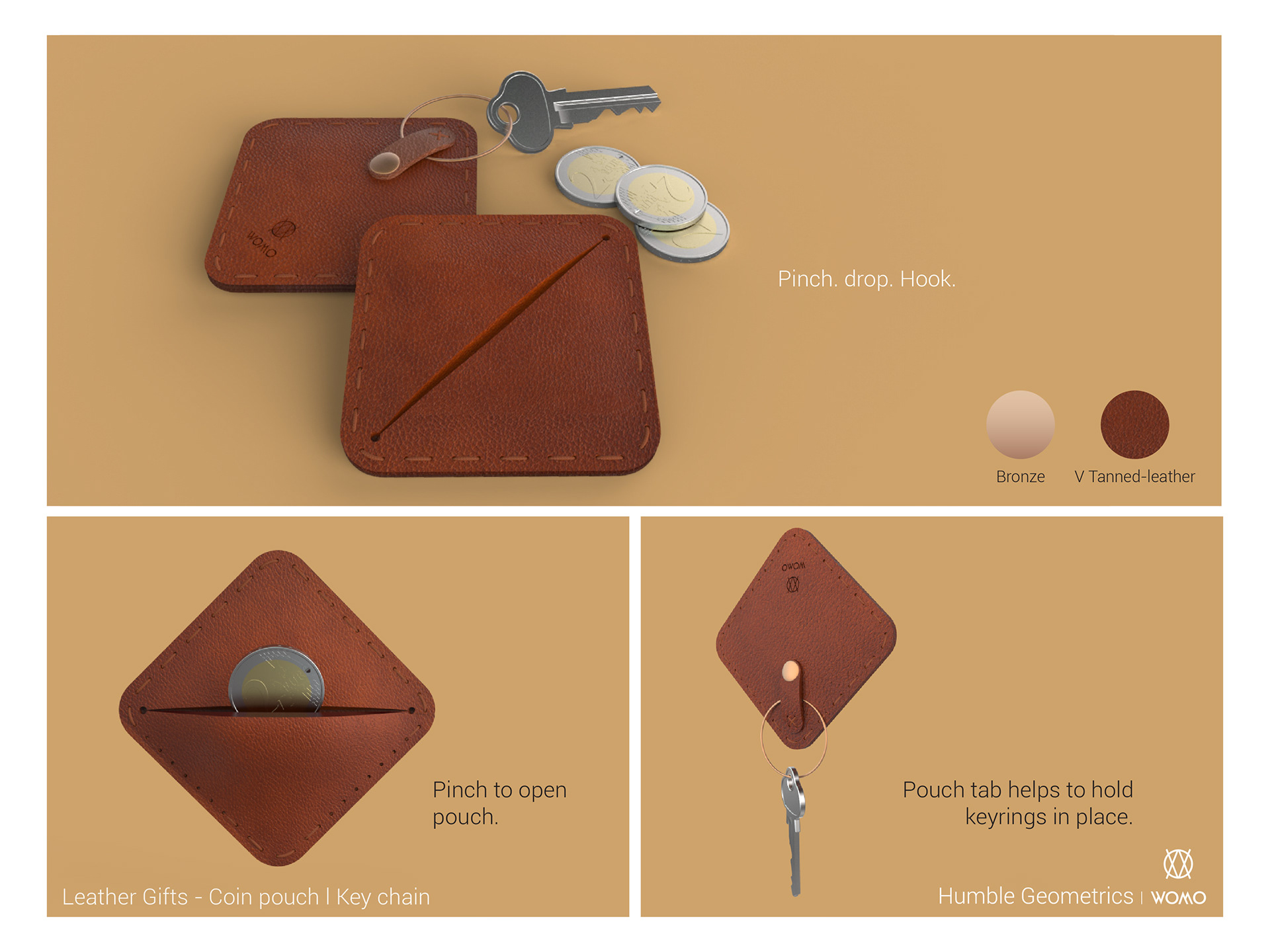 Leather Gifts: Coin Pouch l Keychain
The coin pouch is designed to open with a simple mechanism. When the sides of the pouch are pinched, the form naturally guides the slid to fold outwards, forming a "mouth" for the coins to be deposited. The tab at the back serves as a place to hold key rings.

Travel: Collar Pin l Earphone Holder
The collar pin plays with the concept of magnetism and uses a pair of magnetic clasps to hold its position on the user's shirt. Apart from being a fashion accessory, the collar pin also helps to temporarily hold earphones when the user needs to unplug.