The GARY sling bag is a commissioned work done for a private client in 2016. Inspired from accordions, GARY has inter-folds on the sides that can help to expand its storage capacity when it is required. High grade, Horween, v-tanned leather is used for this project.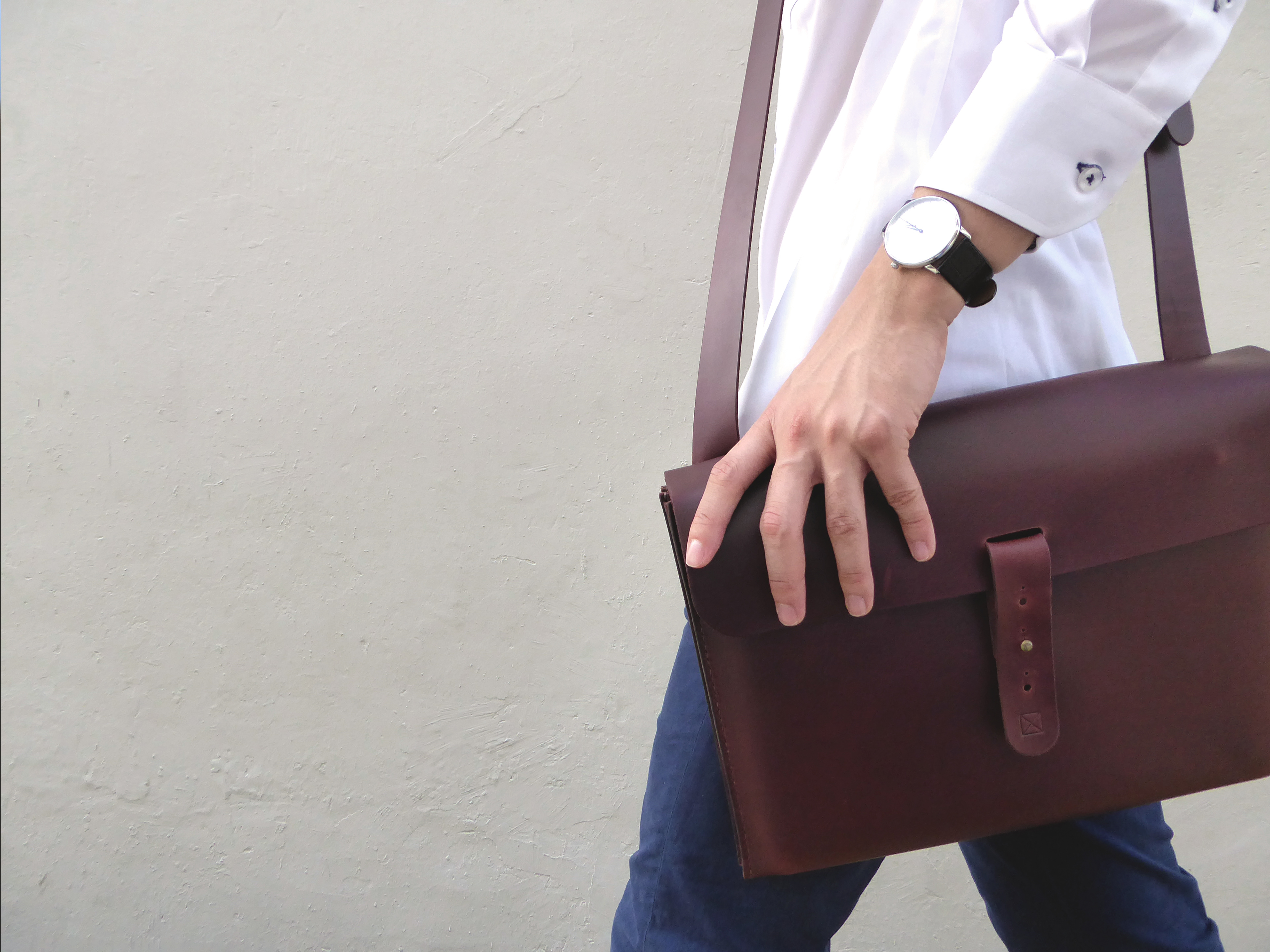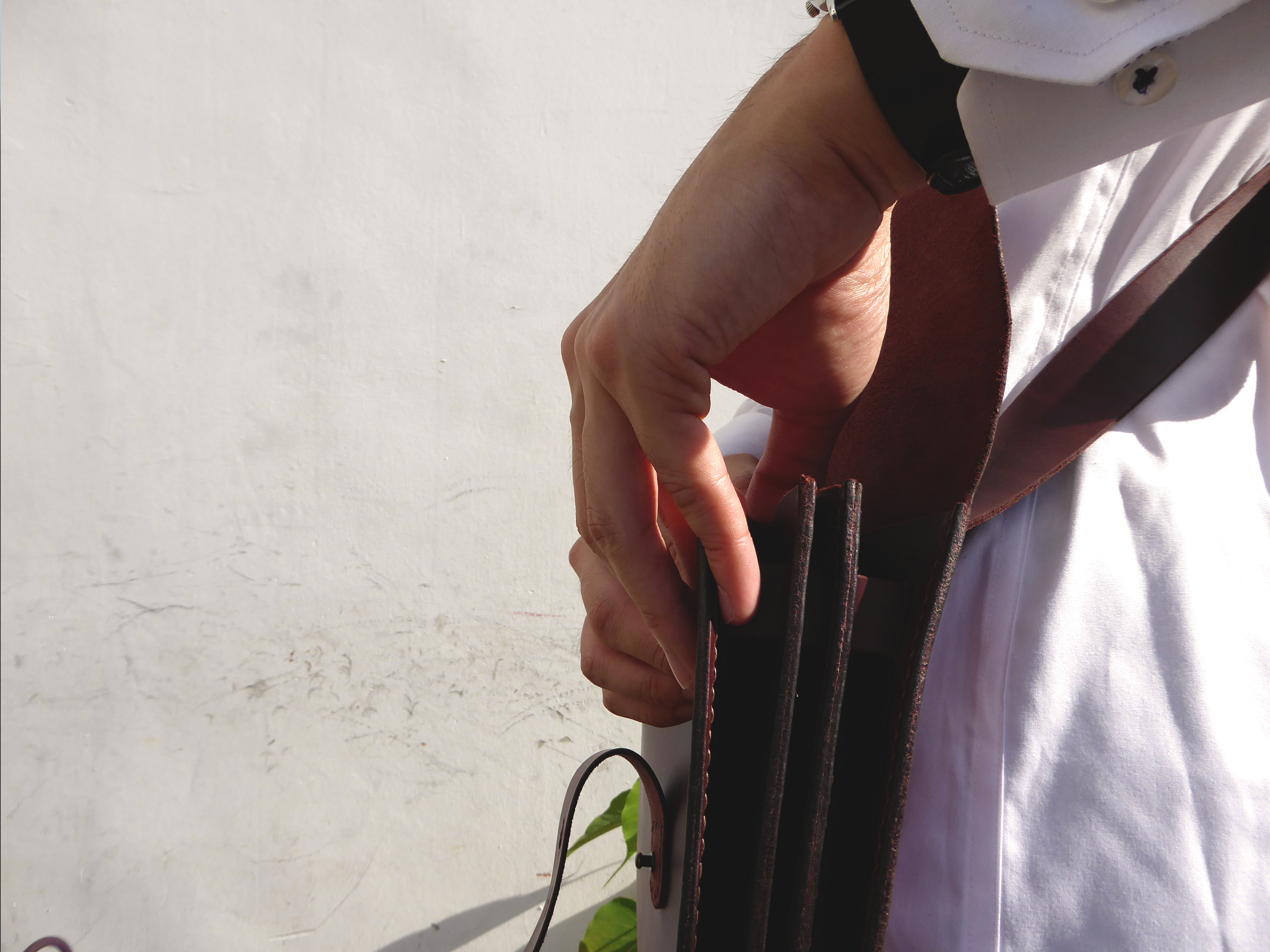 GARY offers quick expansion to increase load capacity only when required.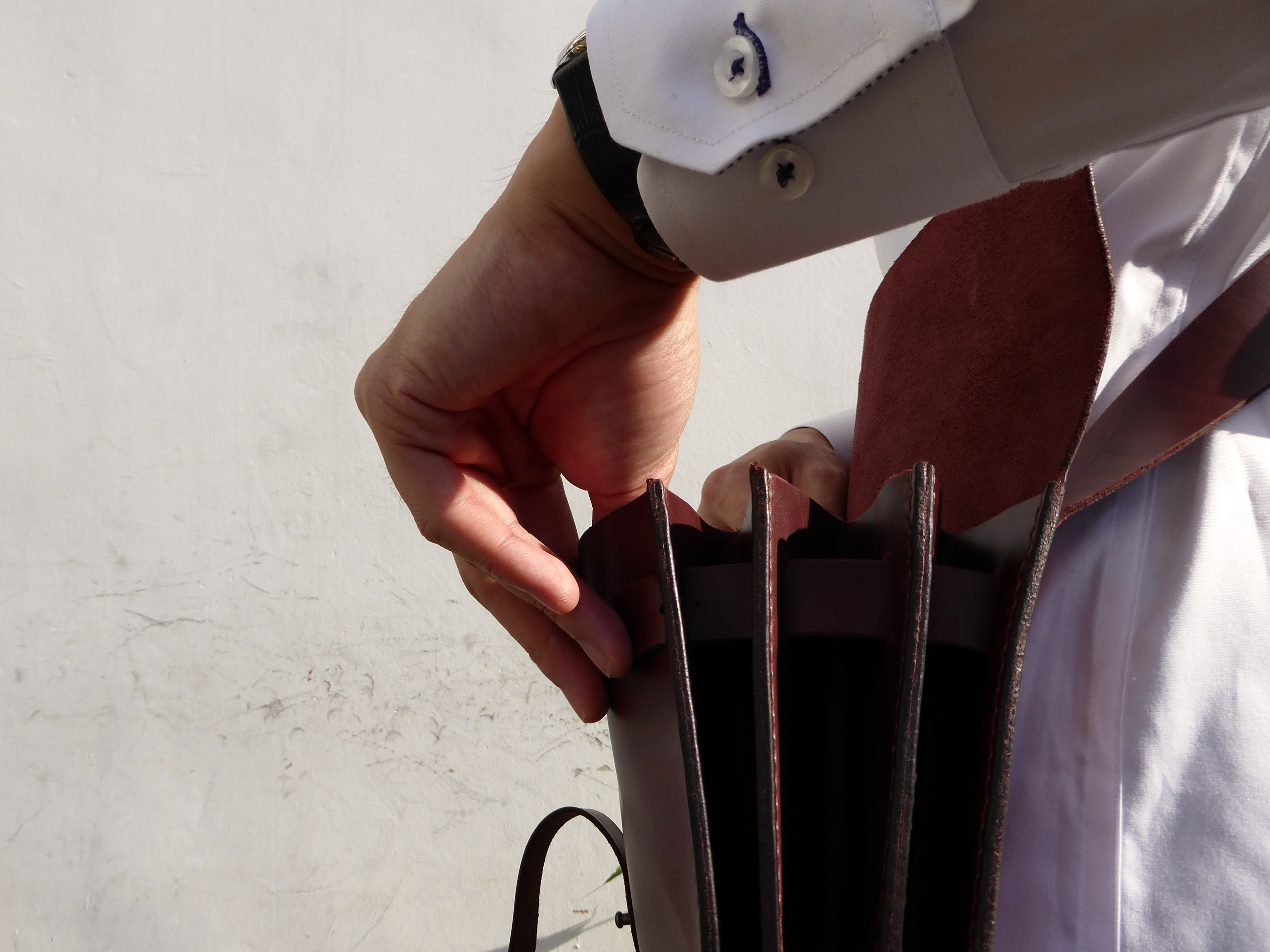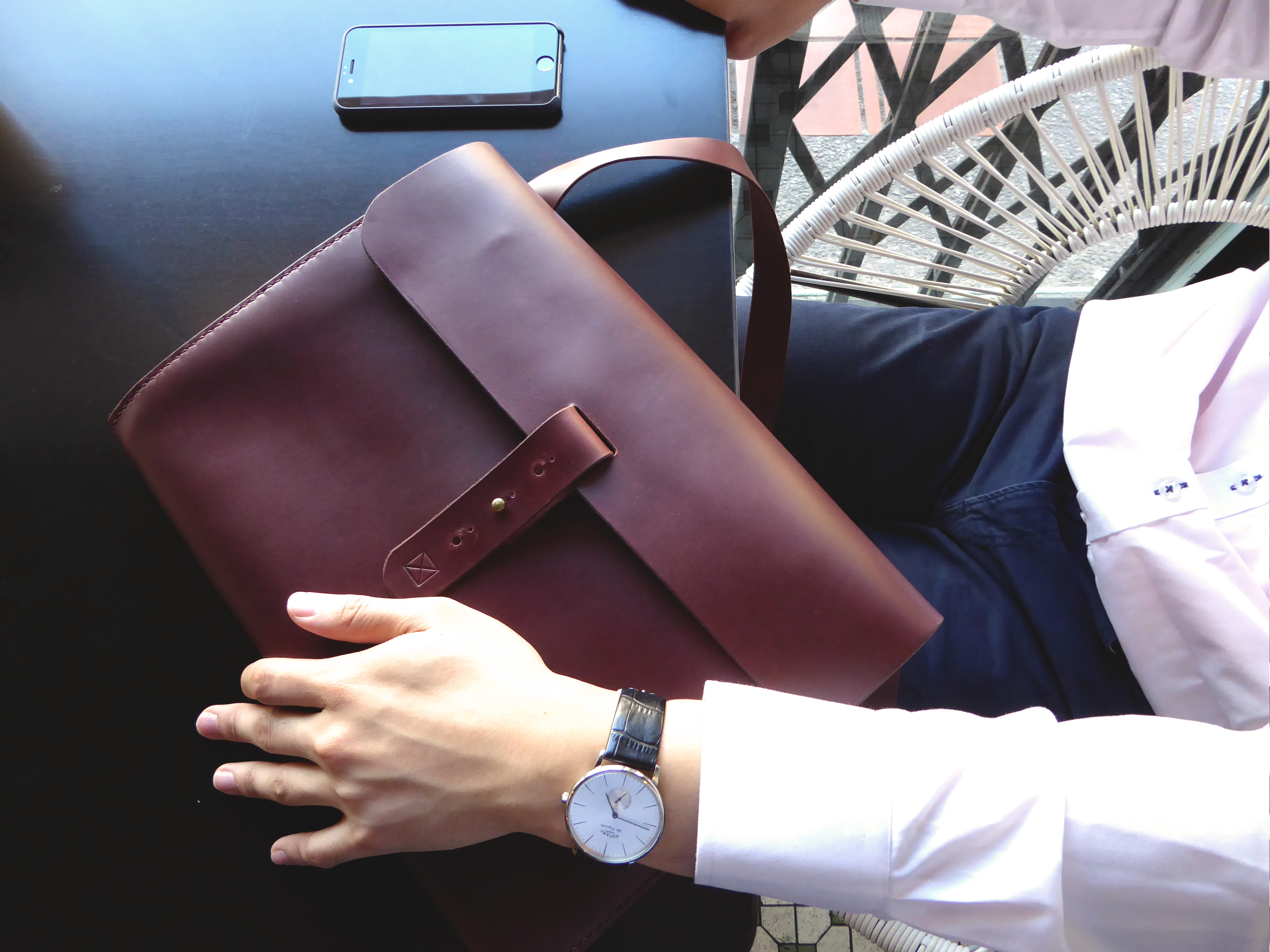 GARY is designed to fit a 13" Mac book snugly in place.
Adjust the belt according to the load capacity within the sling bag.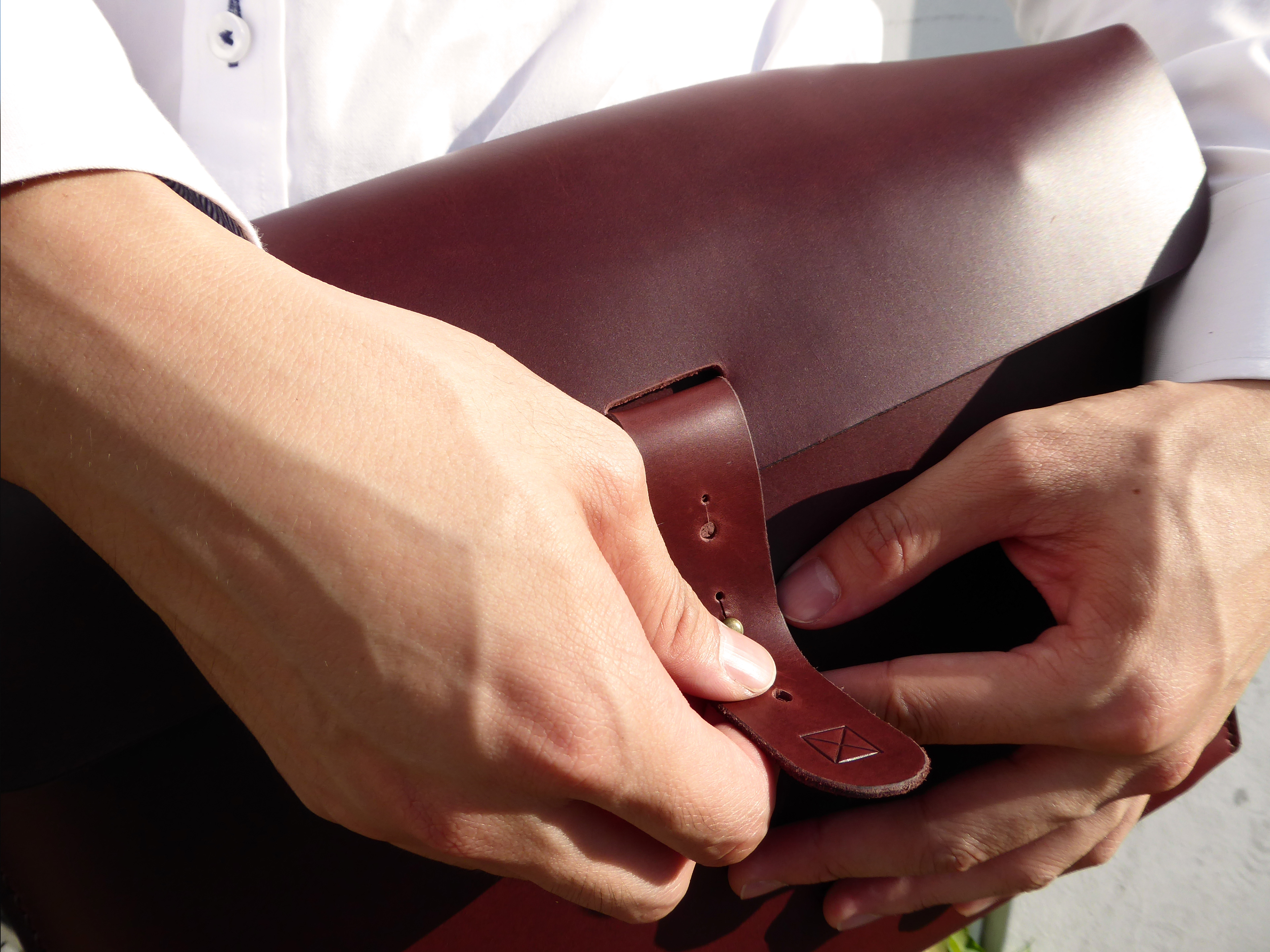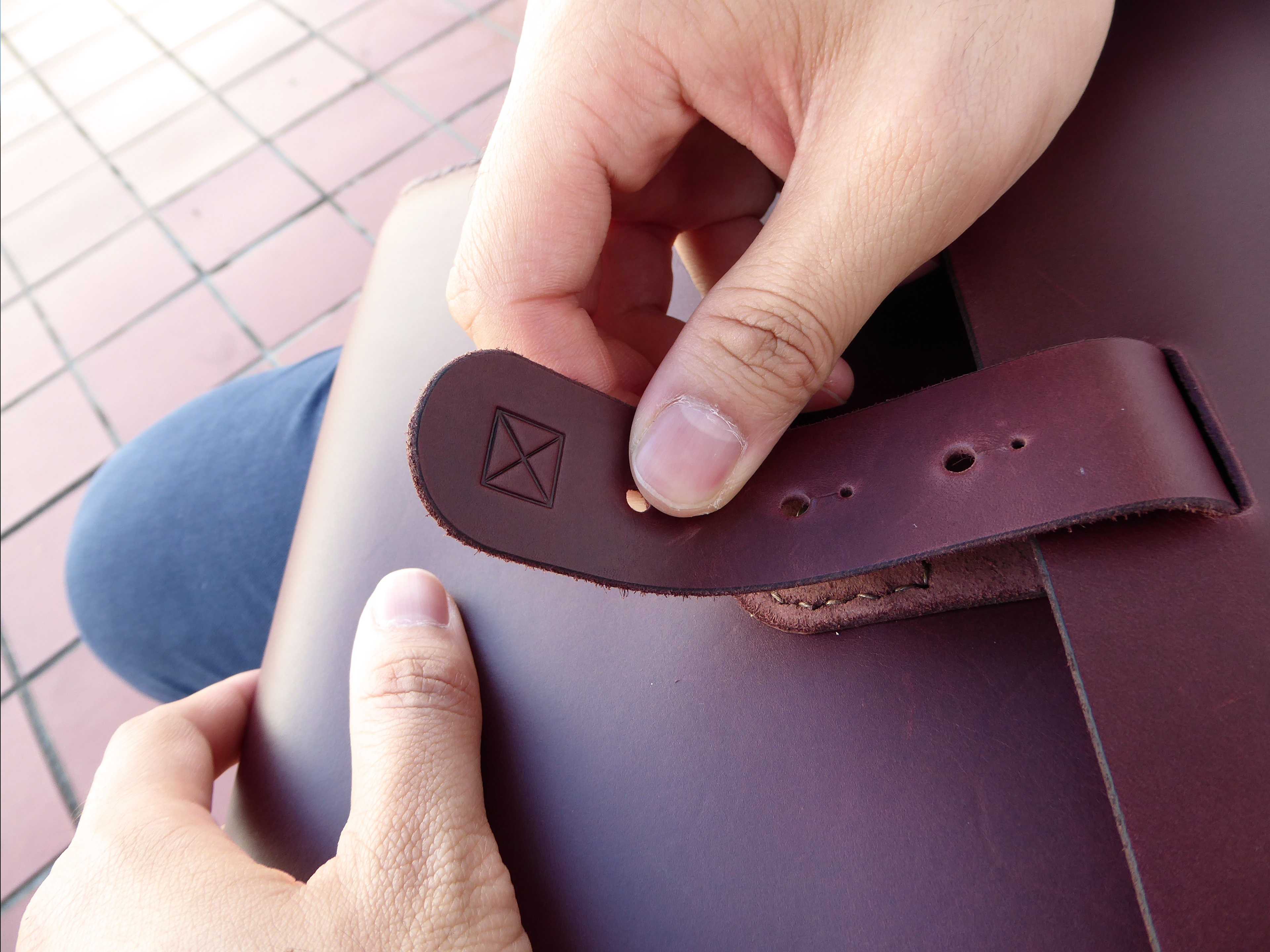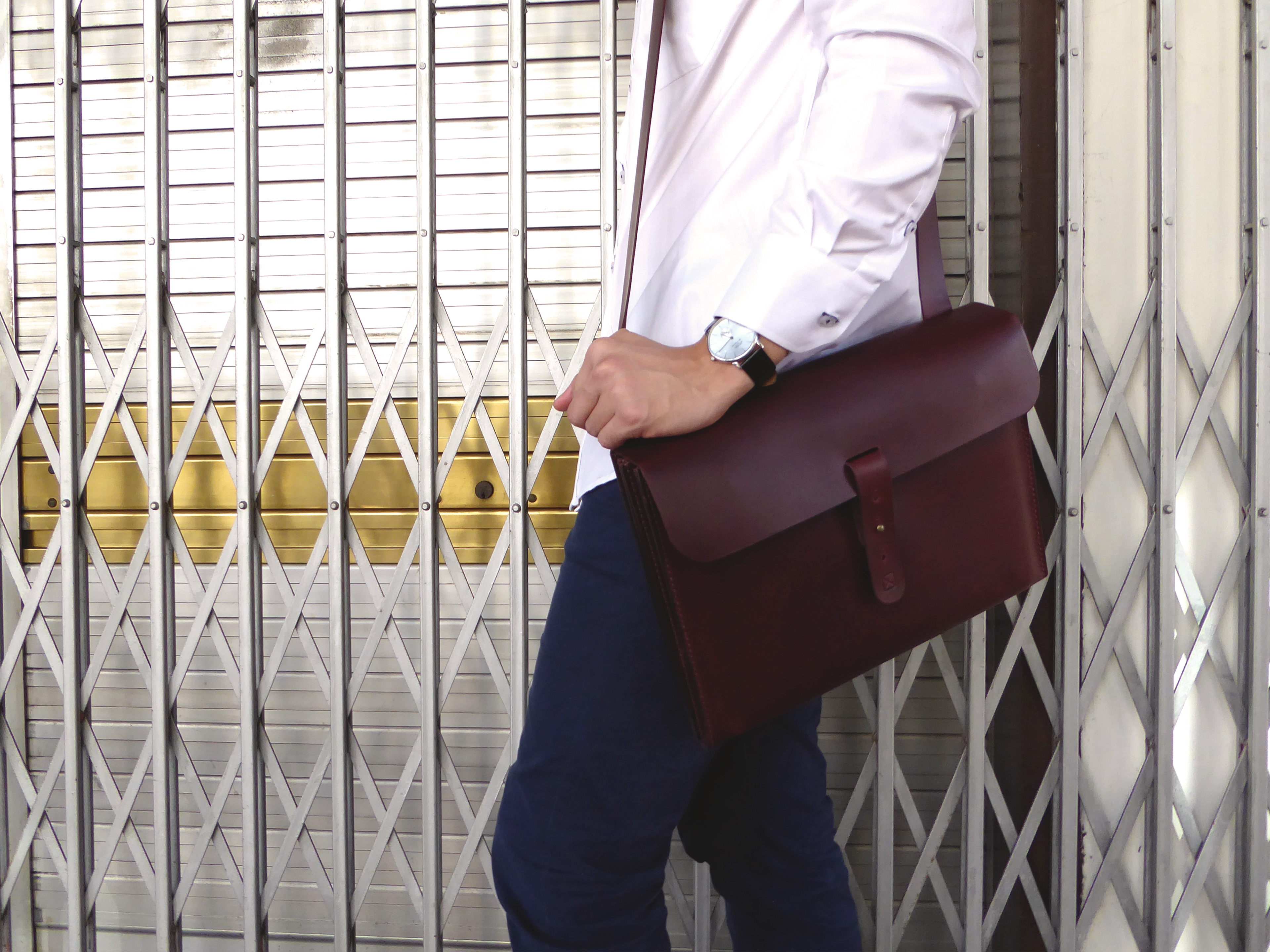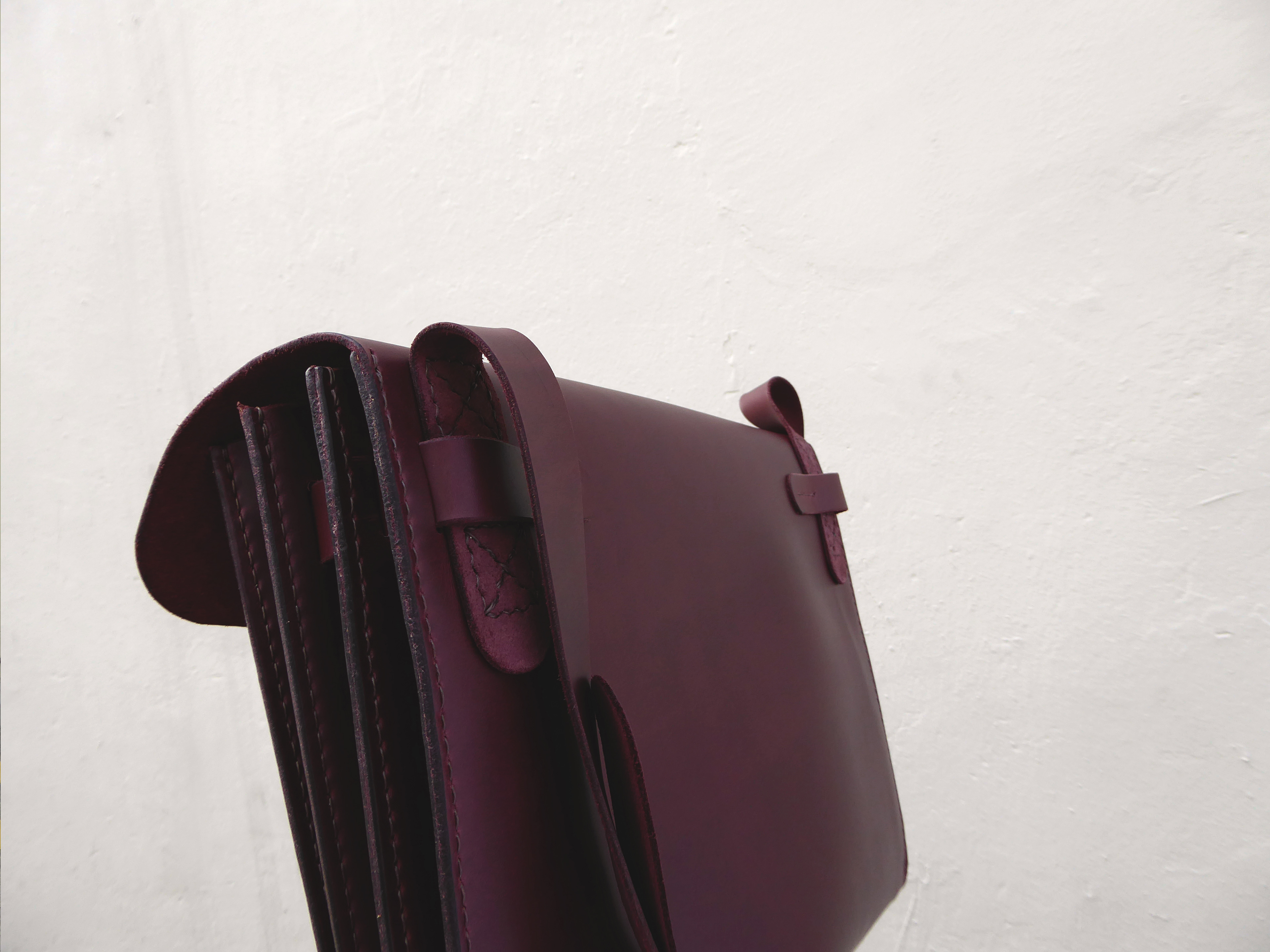 Integrated pull-tabs allow your phone to be lifted from the pockets with ease.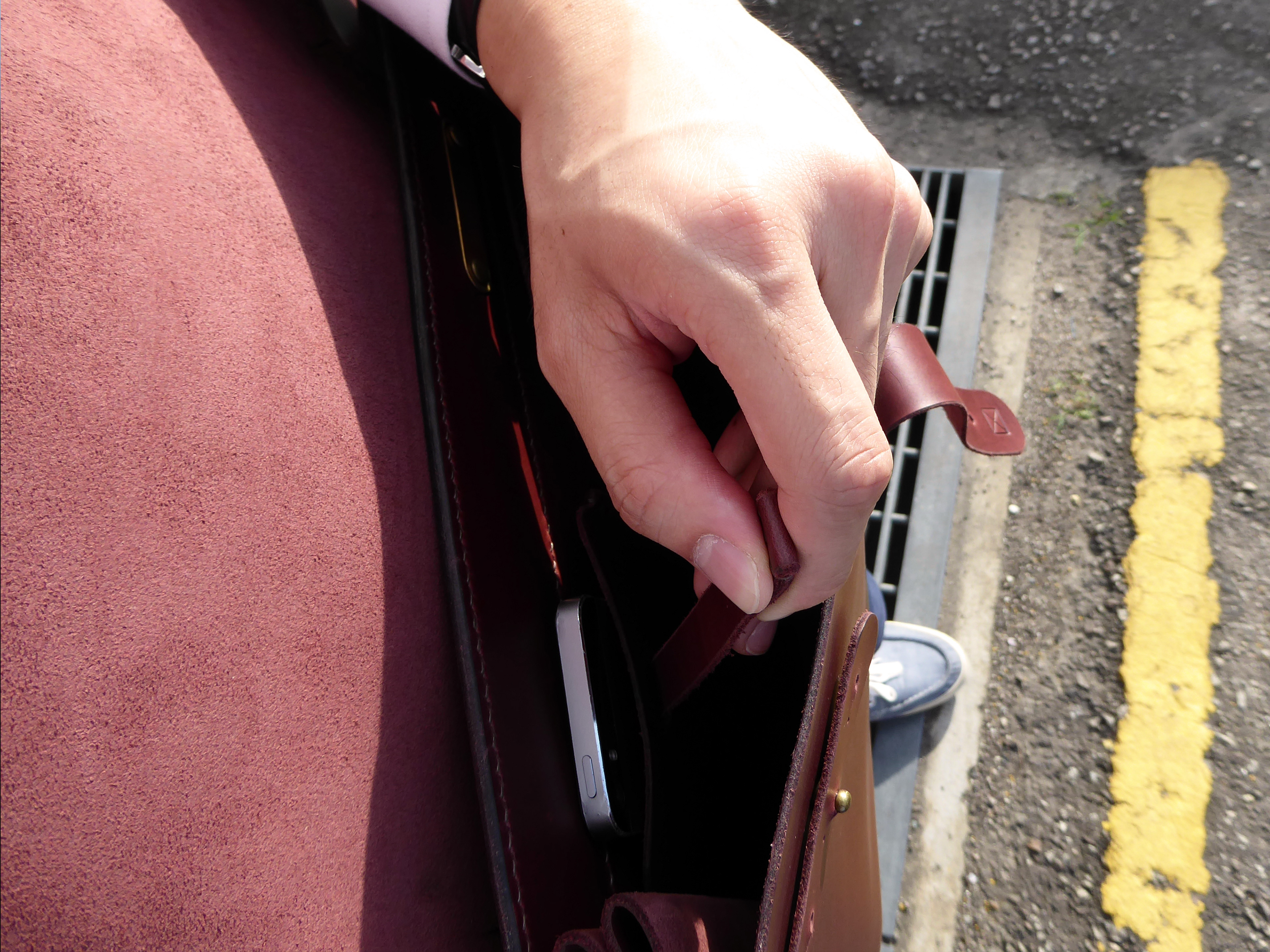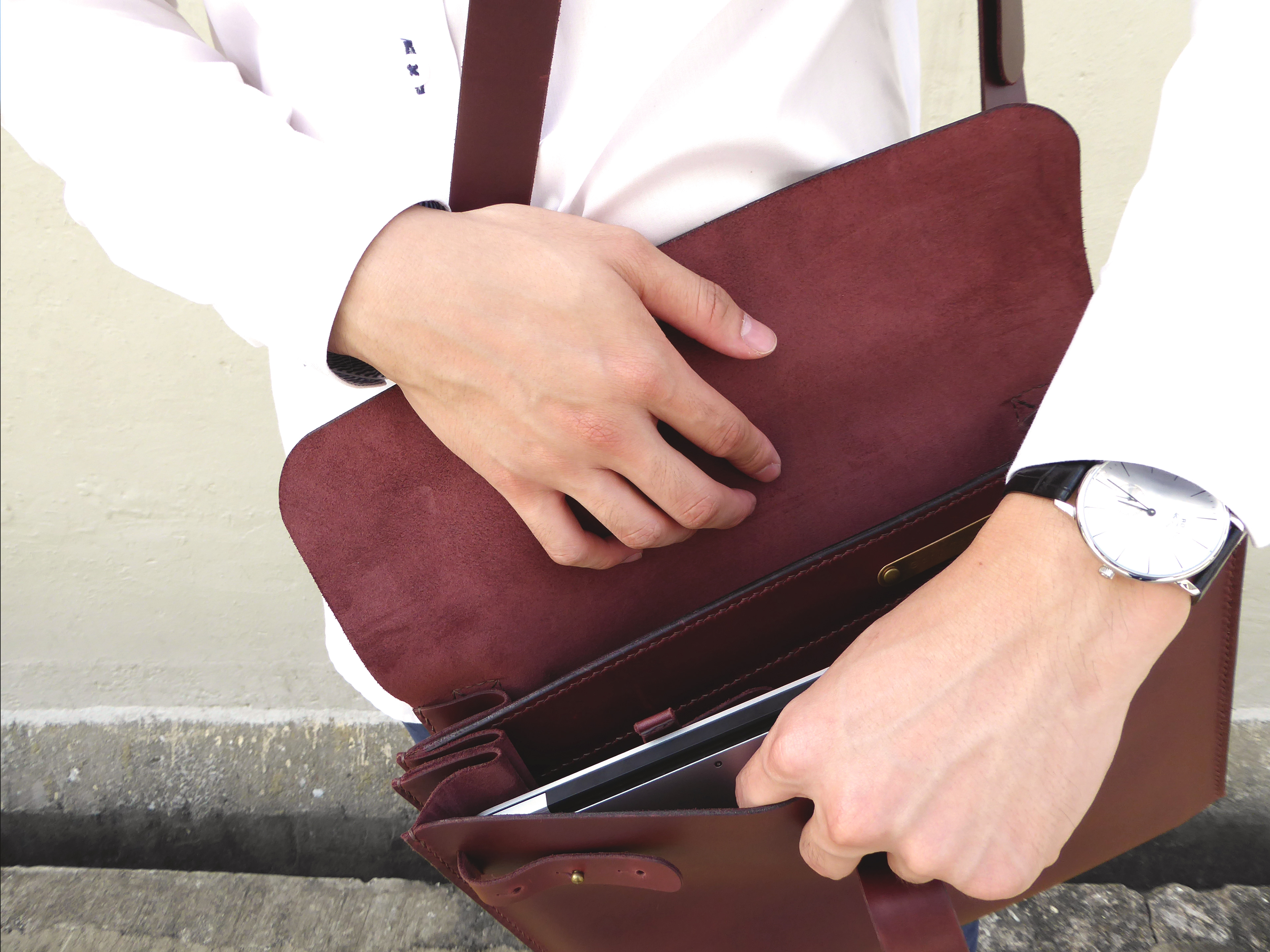 The OLIVER Coin Pouch offers a new way to store coins. Recognising the leather's stretch potential, one can access the coin storage with a quick pinch along the 'jawline'.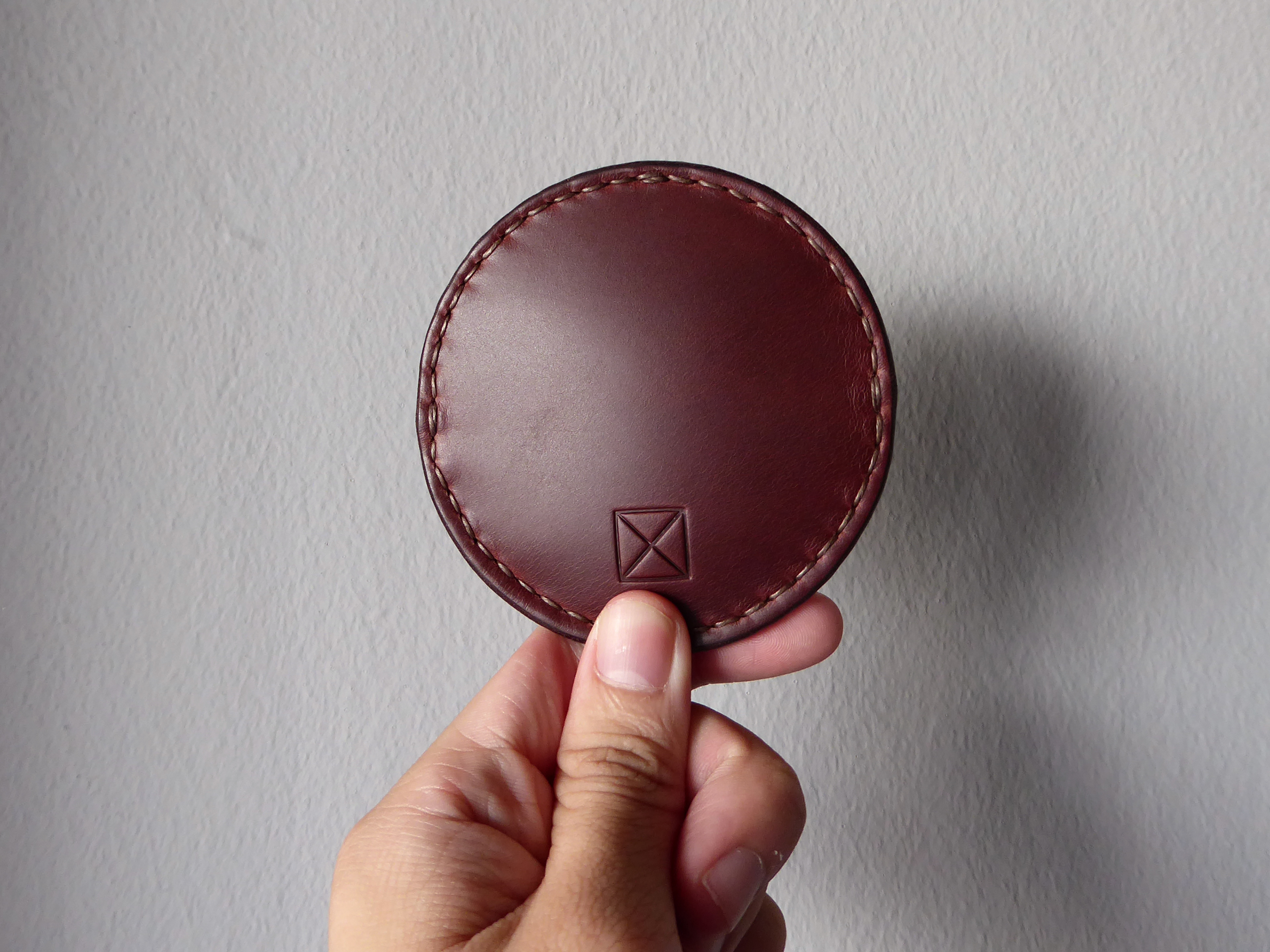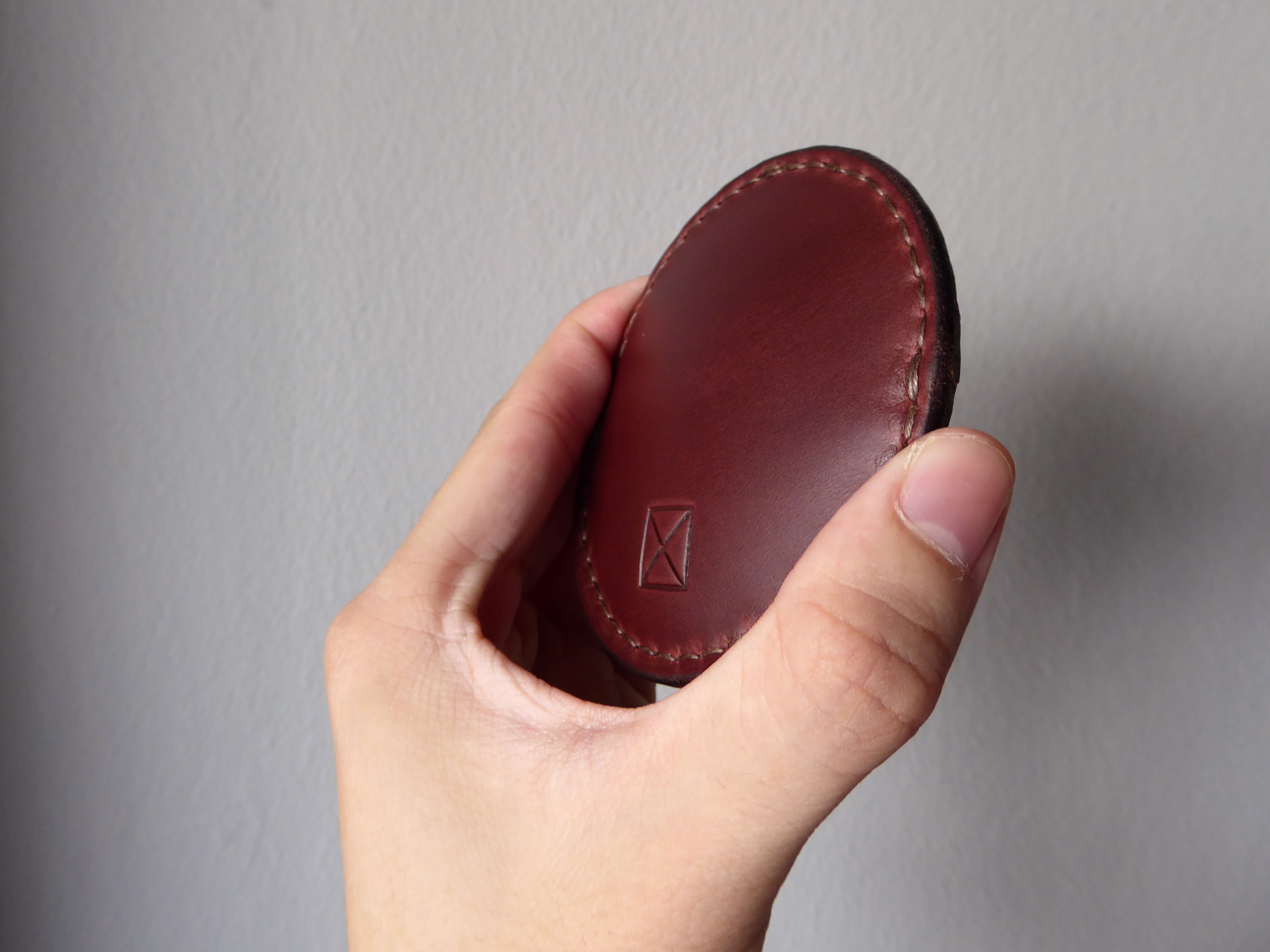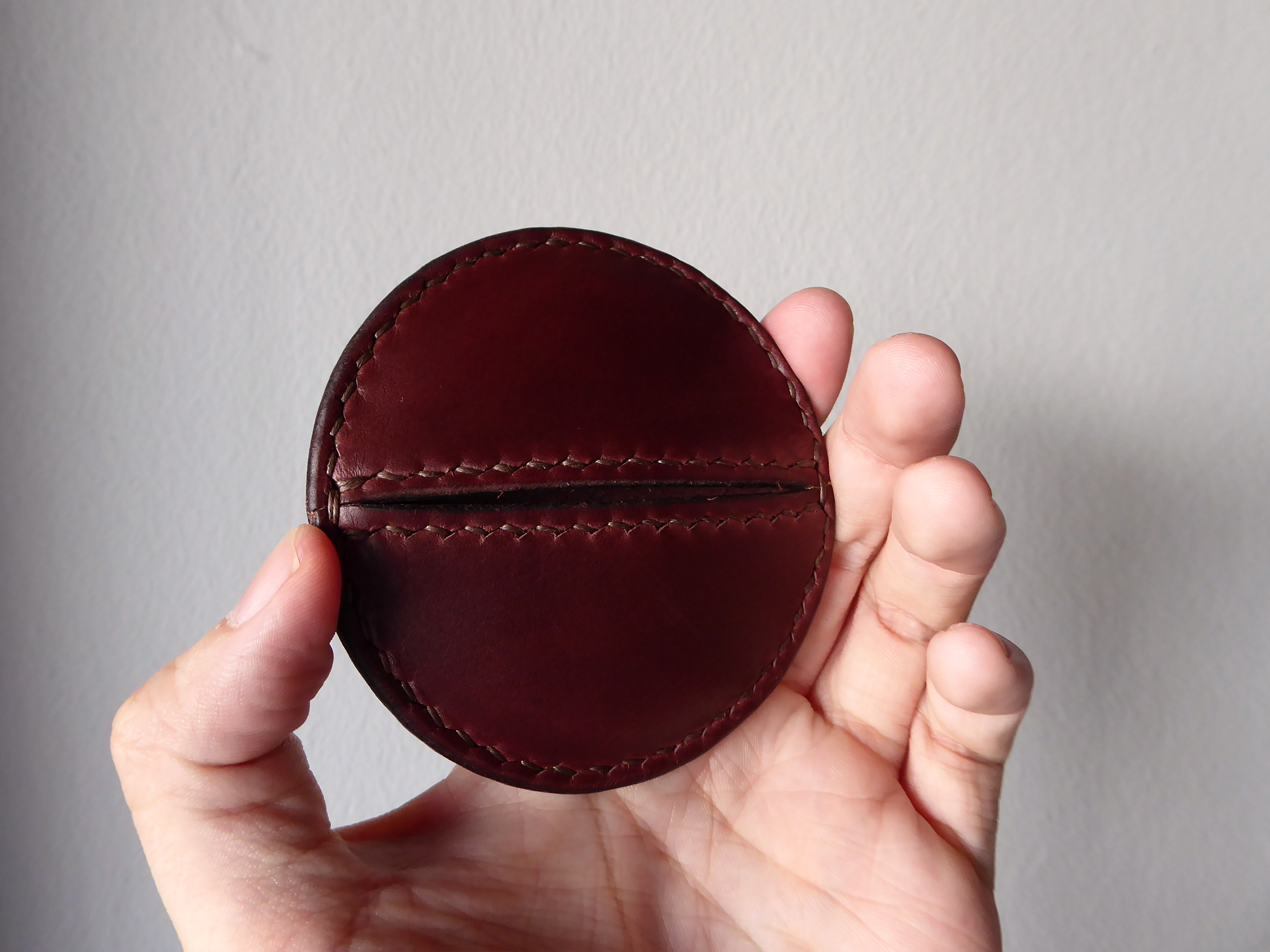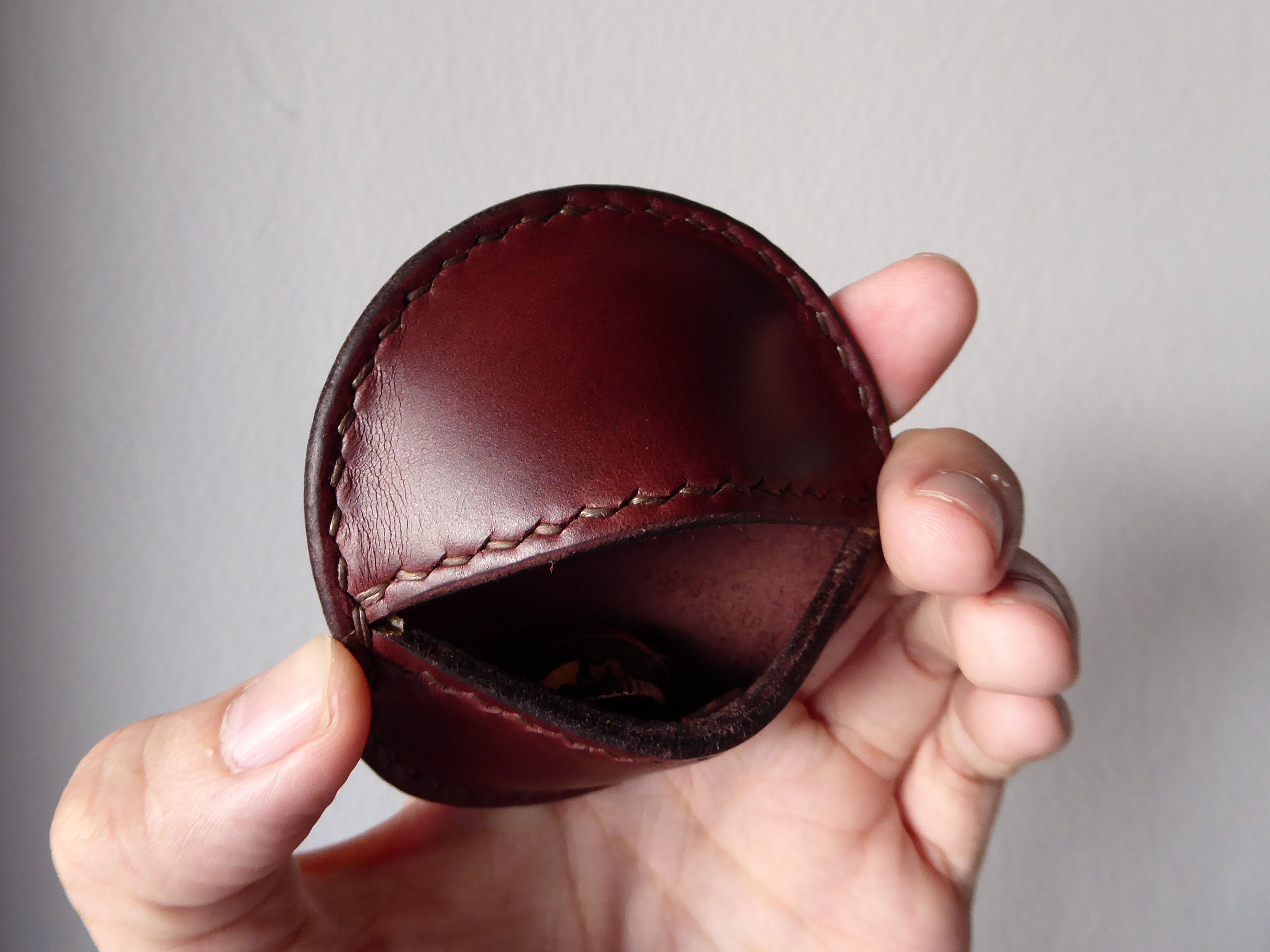 If you are looking to design an unique, one-of-a-kind leather ware, you can contact me at kcyongsheng@gmail.com. Do take note that commissions for leather wares are based on limited quantities as each piece of work is crafted under the hands of skilled leather artisans. Thank you!