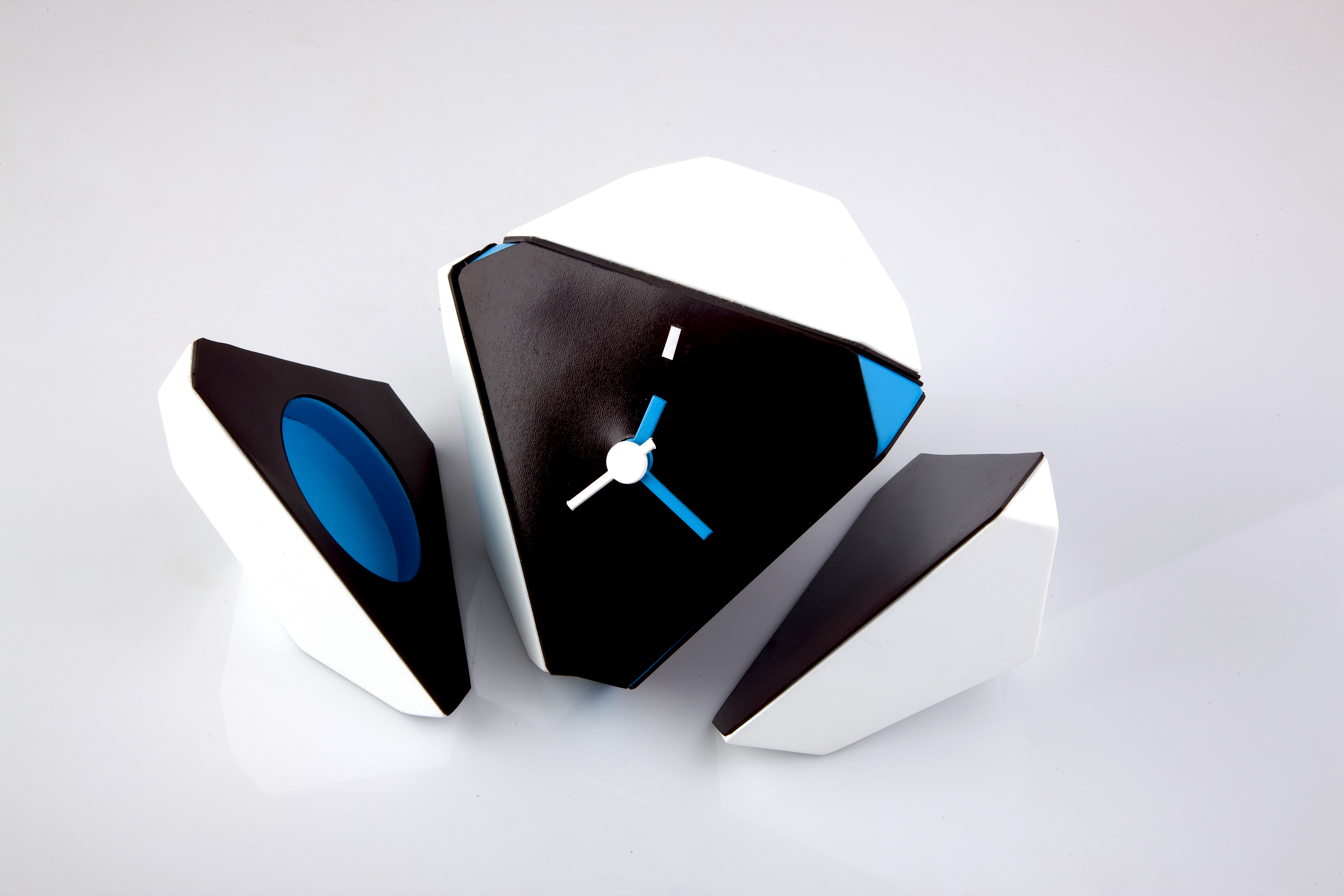 Tri is a 5 pieced modular clock that works on the properties of magnet. Each piece is an individual aid/contribution to the set in the form of either a book end, disc holder, paper weight, memo pad or even a paper clip tray. Together, they form a unison sculpture. The main frame of this product lies on the clock component as it keeps all pieces in a direction. 
Tri can be easily packed and given as a gift or can be used for personal desire. To keep it as a combined unit or separated out as pieces, the user has total freedom in arrangement.
With endless designs [side pieces] churned out to meet the ever growing needs of the consumer(s), the possibilities are practically limitless. Add, subtract, divide or multiply the basic storage experience with Tri.