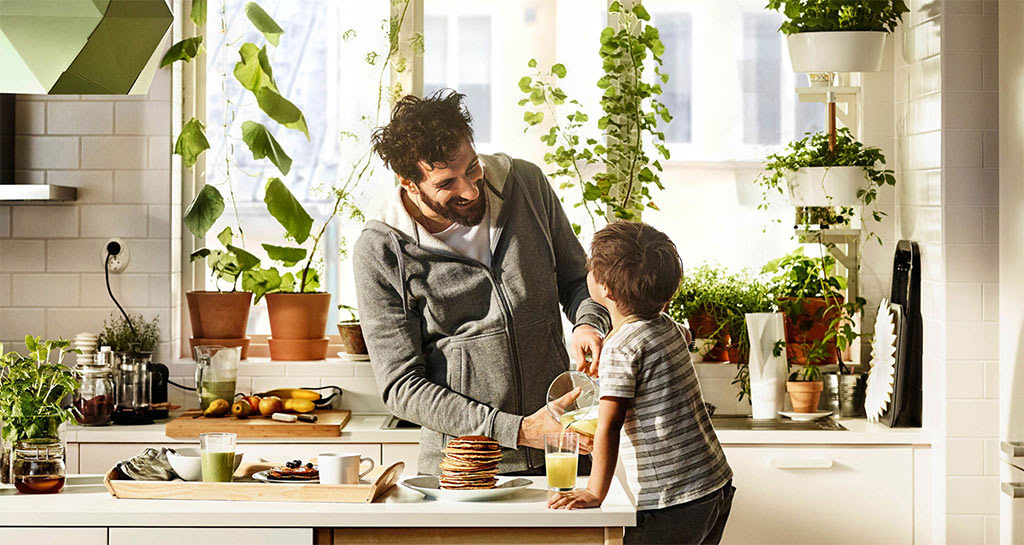 RUNDA Table is currently shortlisted for the IKEA YDA 2016. Do vote for the design under "
Kevin Chiam
" if you like the concept! Thank you!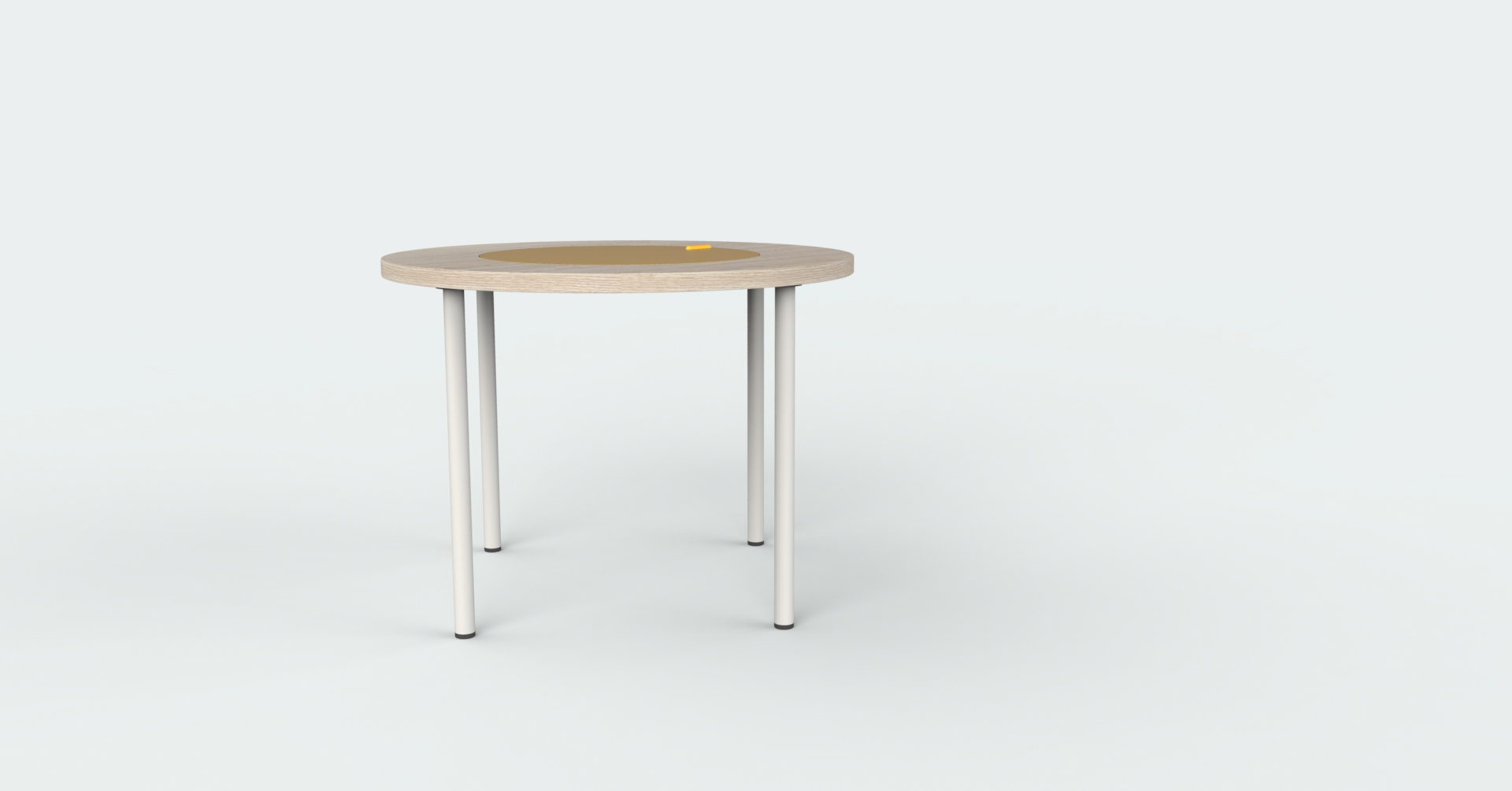 Food is often best savoured with company. Naturally, the modest, dining table is at the heart where interactions fly. An interesting observation is that people love to share food around the table when dining together, more so during gatherings or special occasions. RUNDA thus accentuates this sharing ritual by incorporating a playful Lazy-Susan concept (with a snug handle design) within the table to facilitate the circulation of food. The handle design doubles as a nesting platform for utensils too.
RUNDA's archetype draws inspiration from the merry-go-round, which emphasises on communal spirit. With a comfortable footprint of 1m by 1m, RUNDA is perfect for a family of 4. RUNDA achieves democratic design as it utilises sustainable materials such as fibre board and taps into IKEA's existing resources. This means that development costs can be lowered while ensuring quality. It starts with food. It starts with sharing. It starts with RUNDA.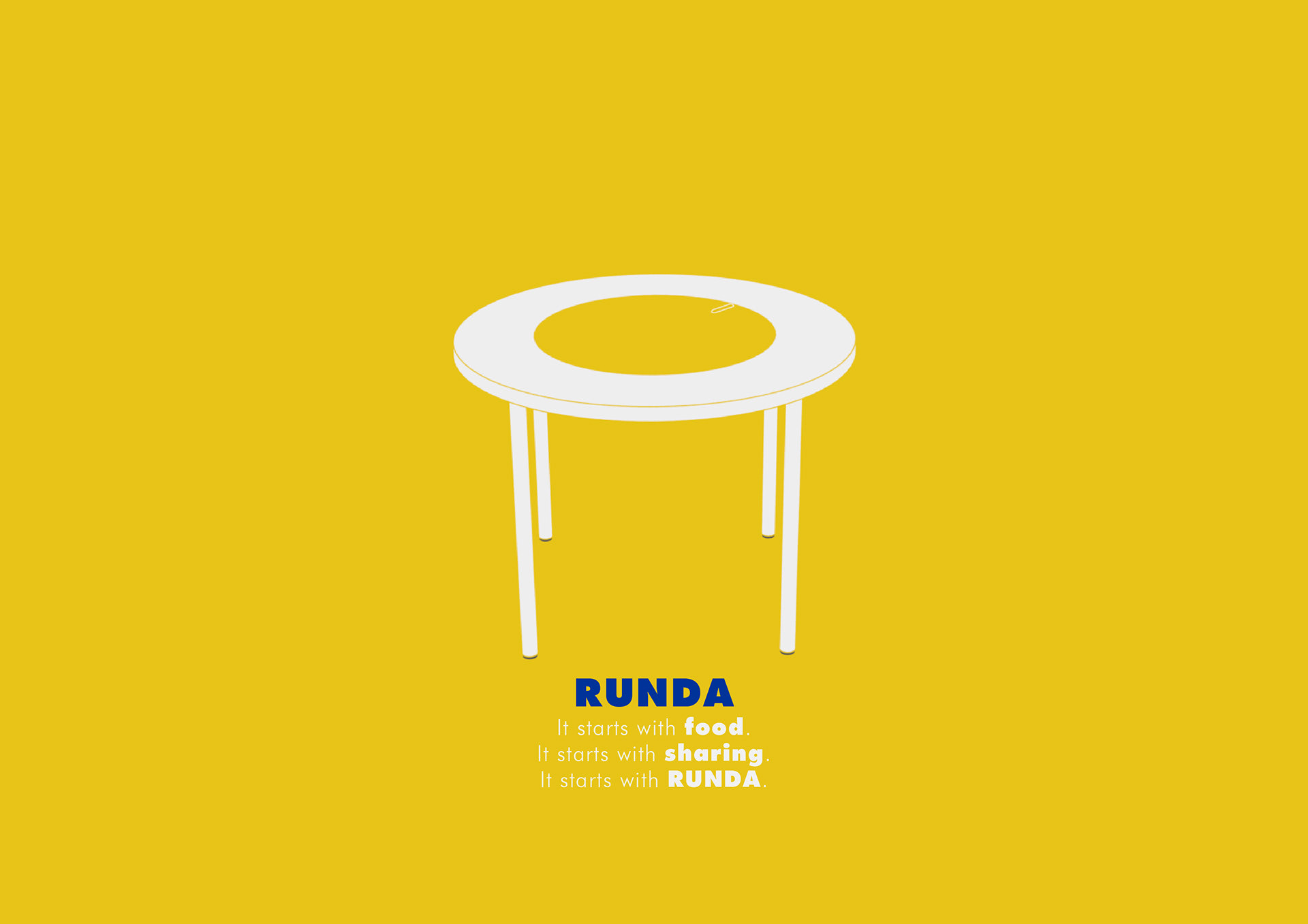 RUNDA leverages on dining culture and common dining behaviour when people gather - sharing of food around the table. Playful and fun elements of a merry-go-round are injected to complement this behaviour.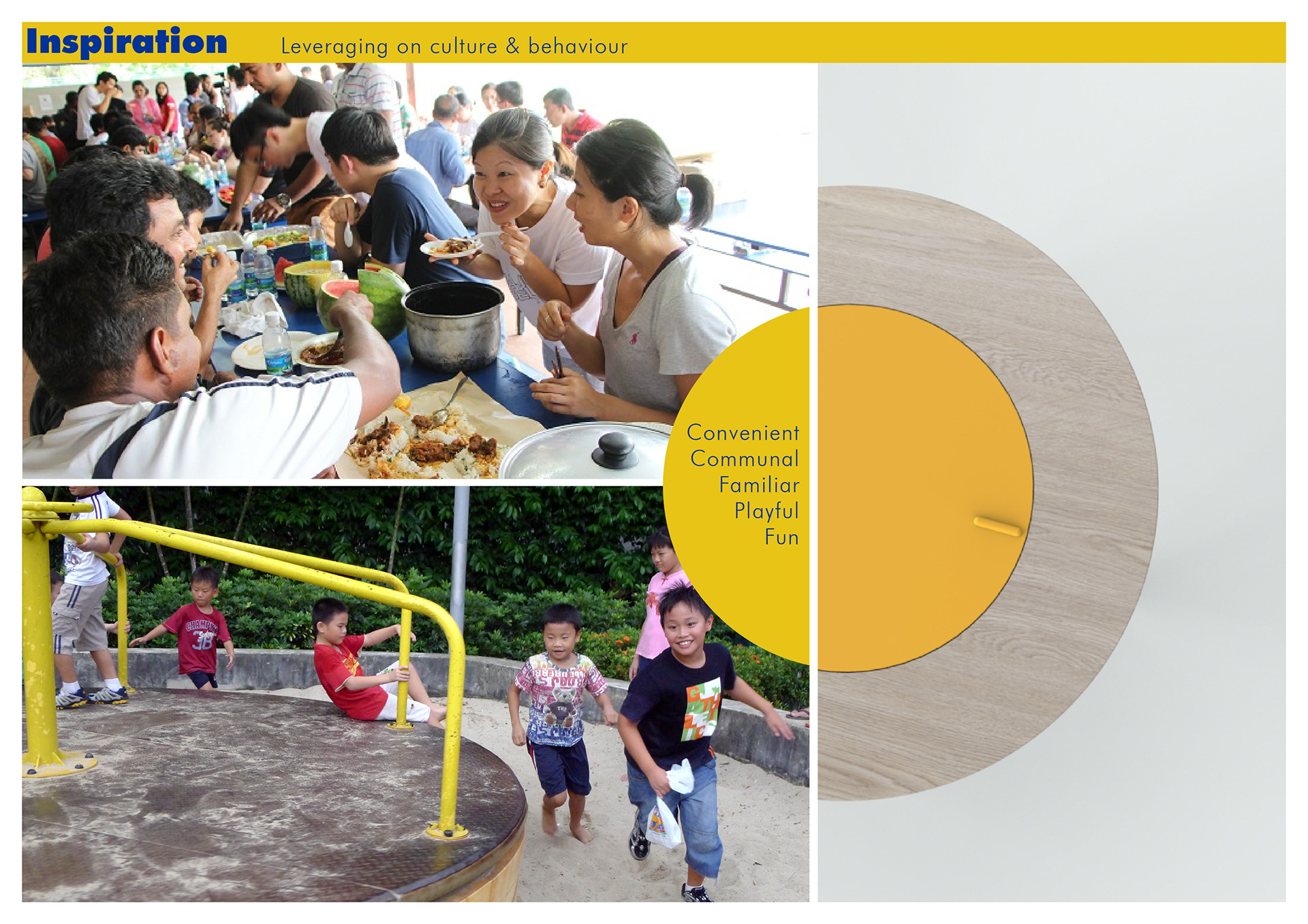 The round table top allows people to gather around and provide direct access to the integrated lazy susan. The lazy susan encourages interaction and makes the passing of food more pleasurable. The handle design is subtly included to aid with this interaction. It too doubles as a rest for utensils.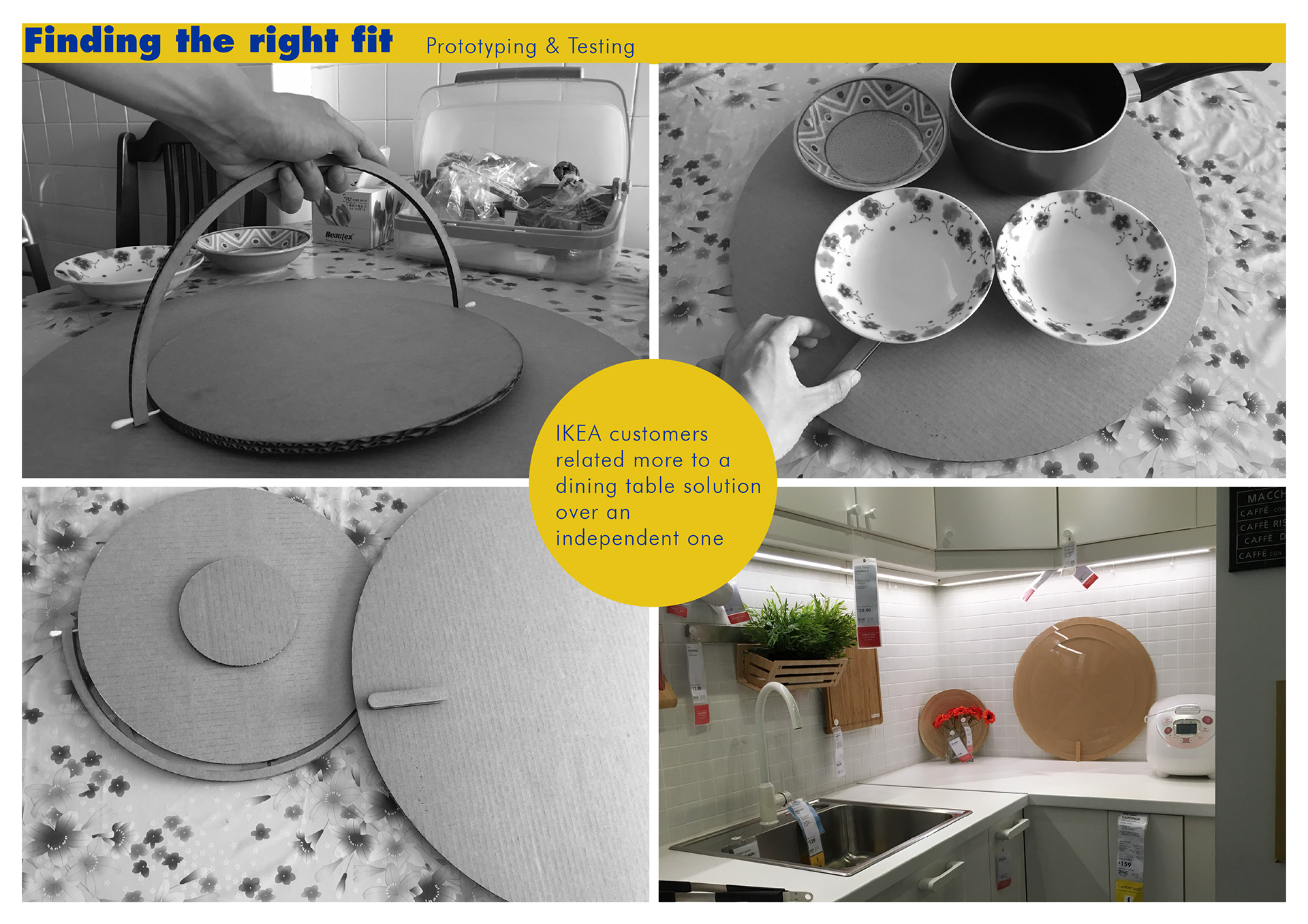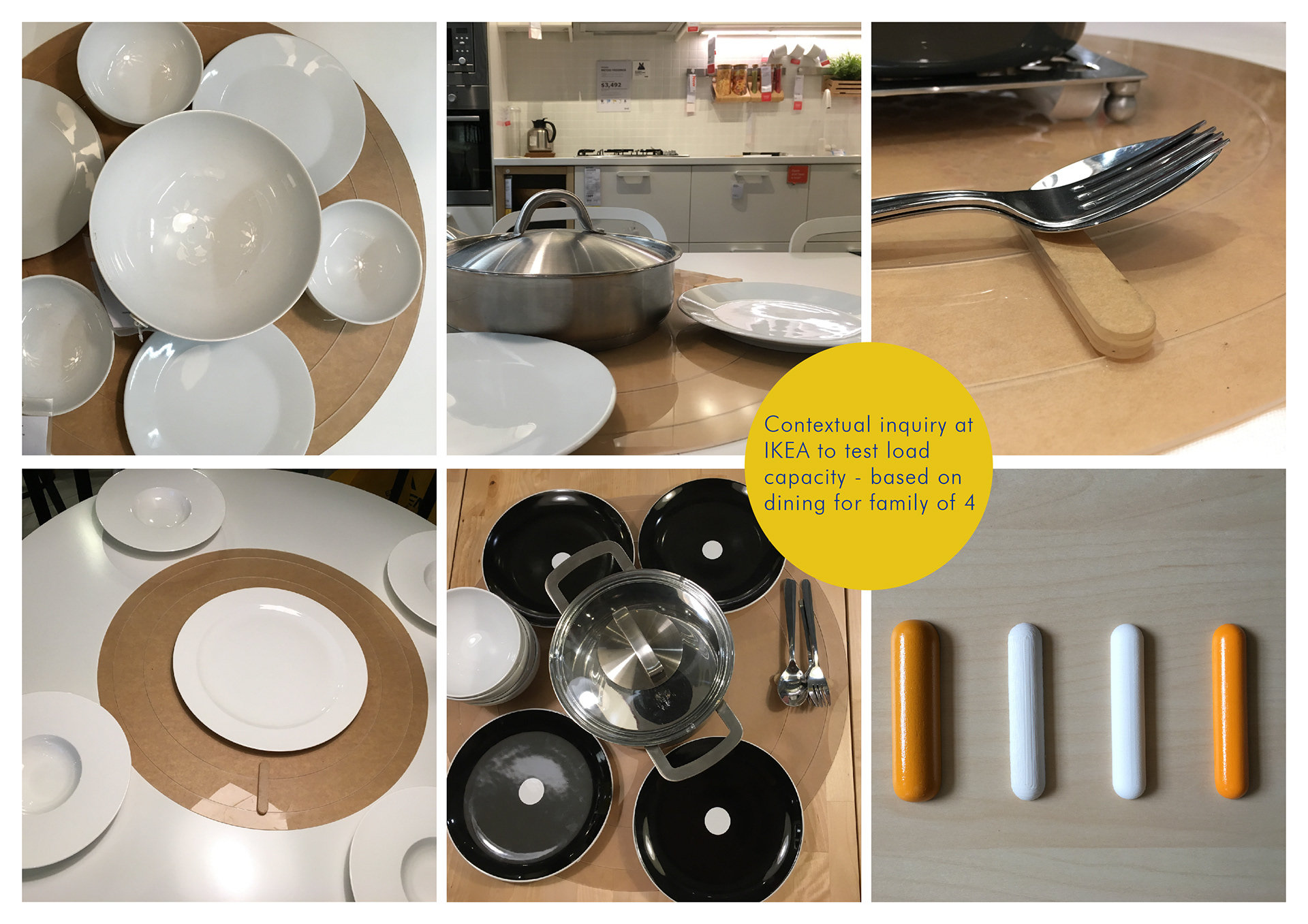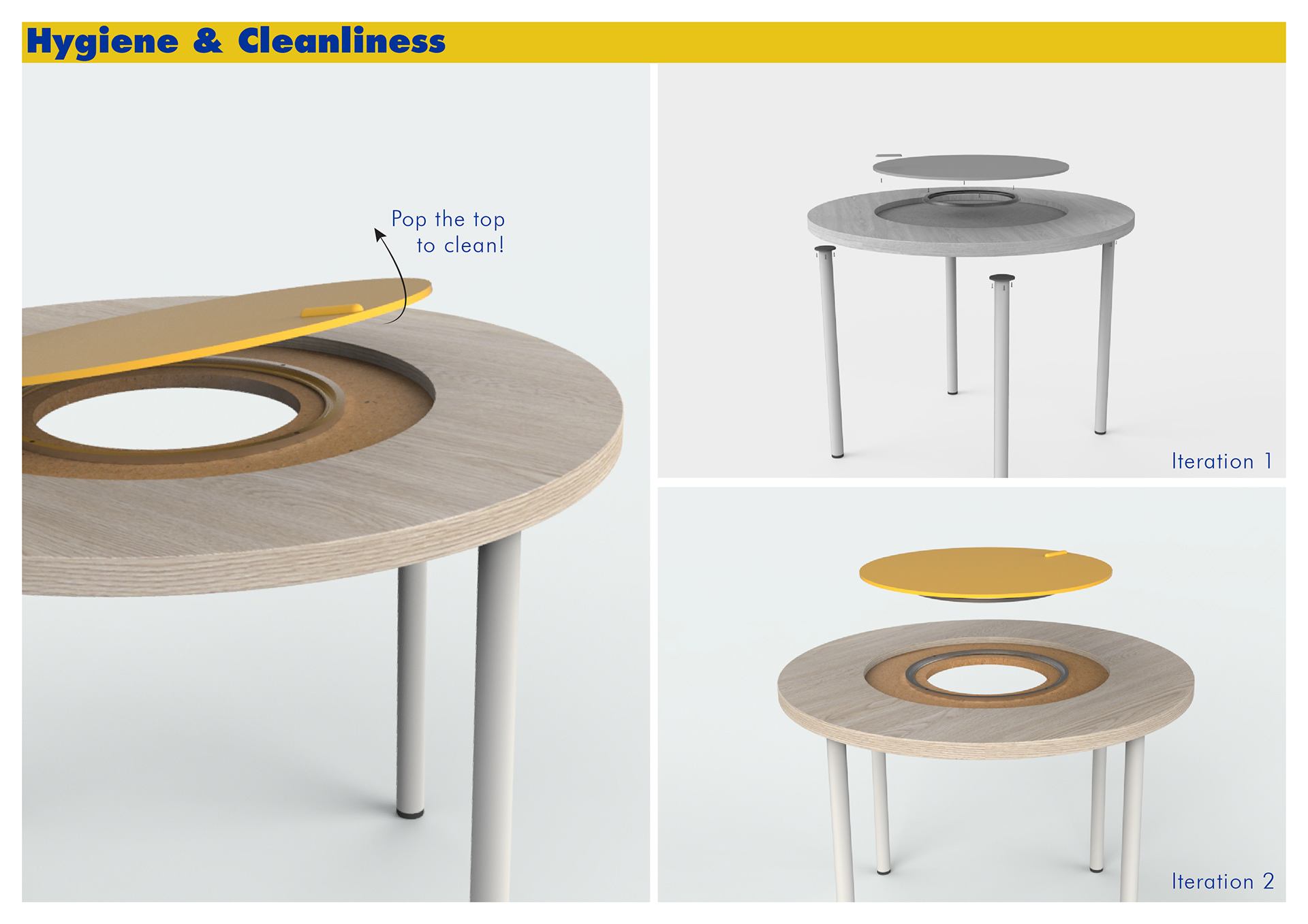 Hygiene and cleanliness is often a concern with dining. RUNDA answers that with a quick to access table top which can be removed when cleaning is required.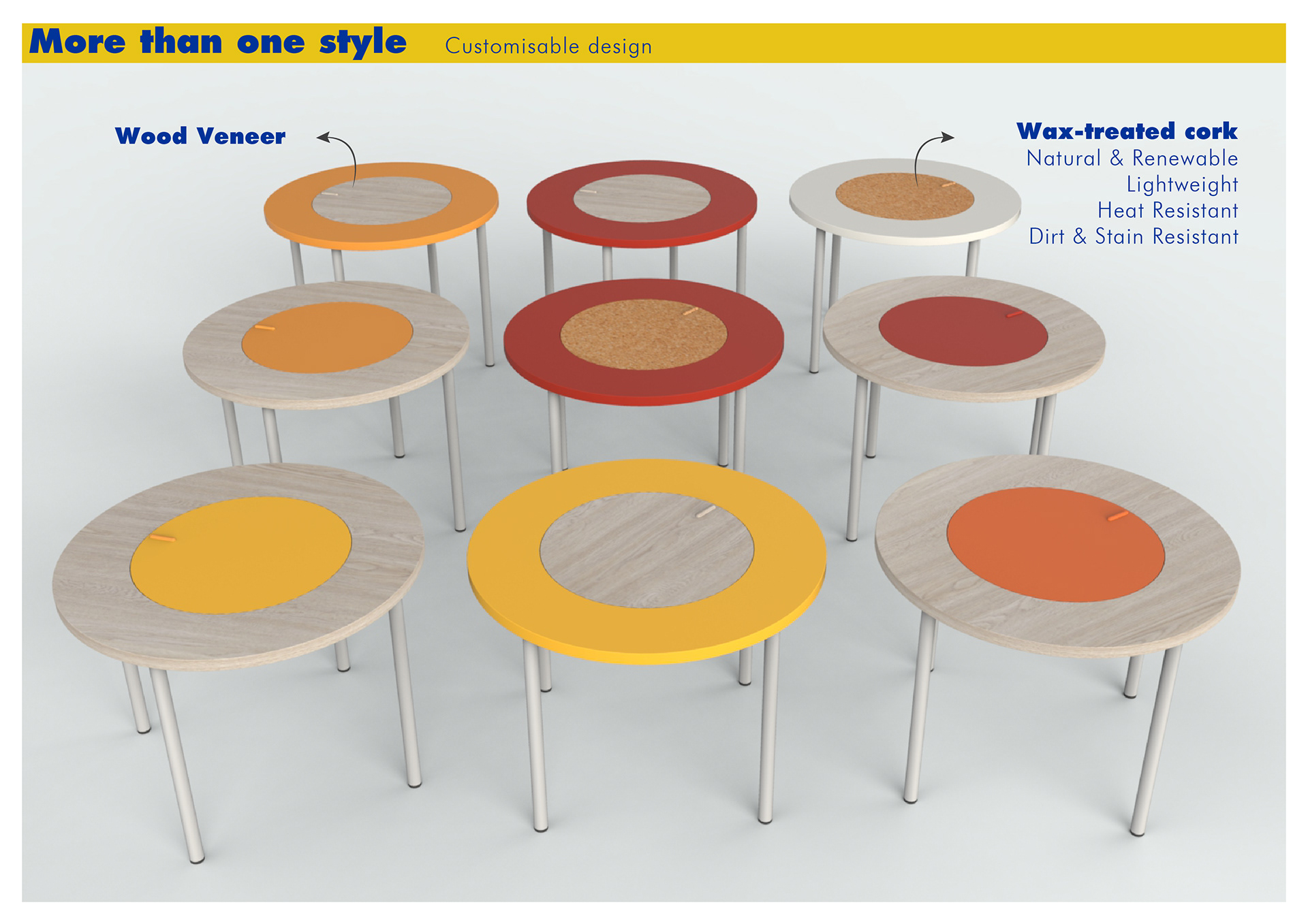 To fit in with IKEA's philosophy, RUNDA is designed to offer different table top textures and combinations. These include wax-treated cork and wood veneer which are not only natural, lightweight and spill & heat resistant, but also renewable too!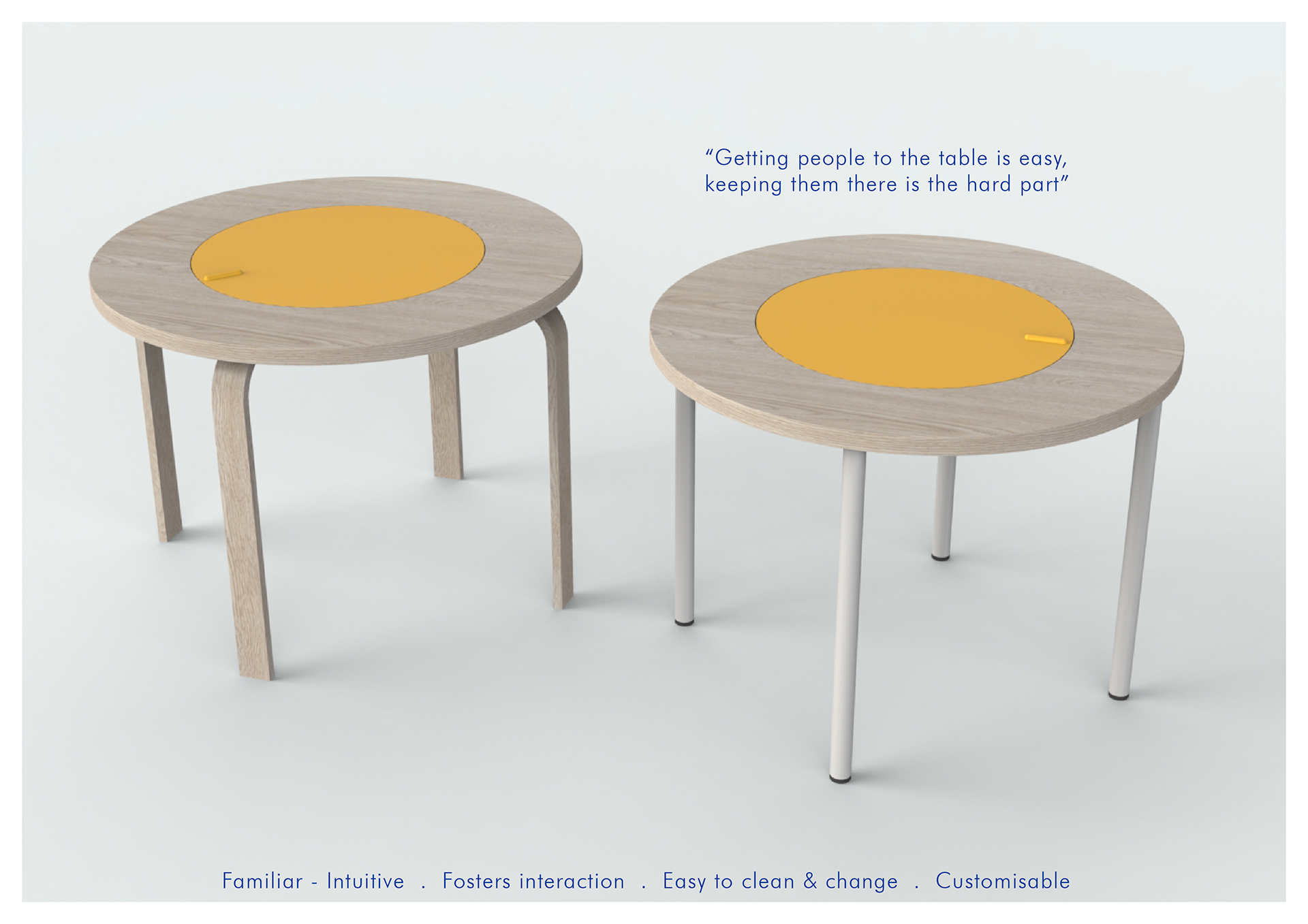 RUNDA's leg design can be switched with any of IKEA's existing fittings according to the preference of the customer.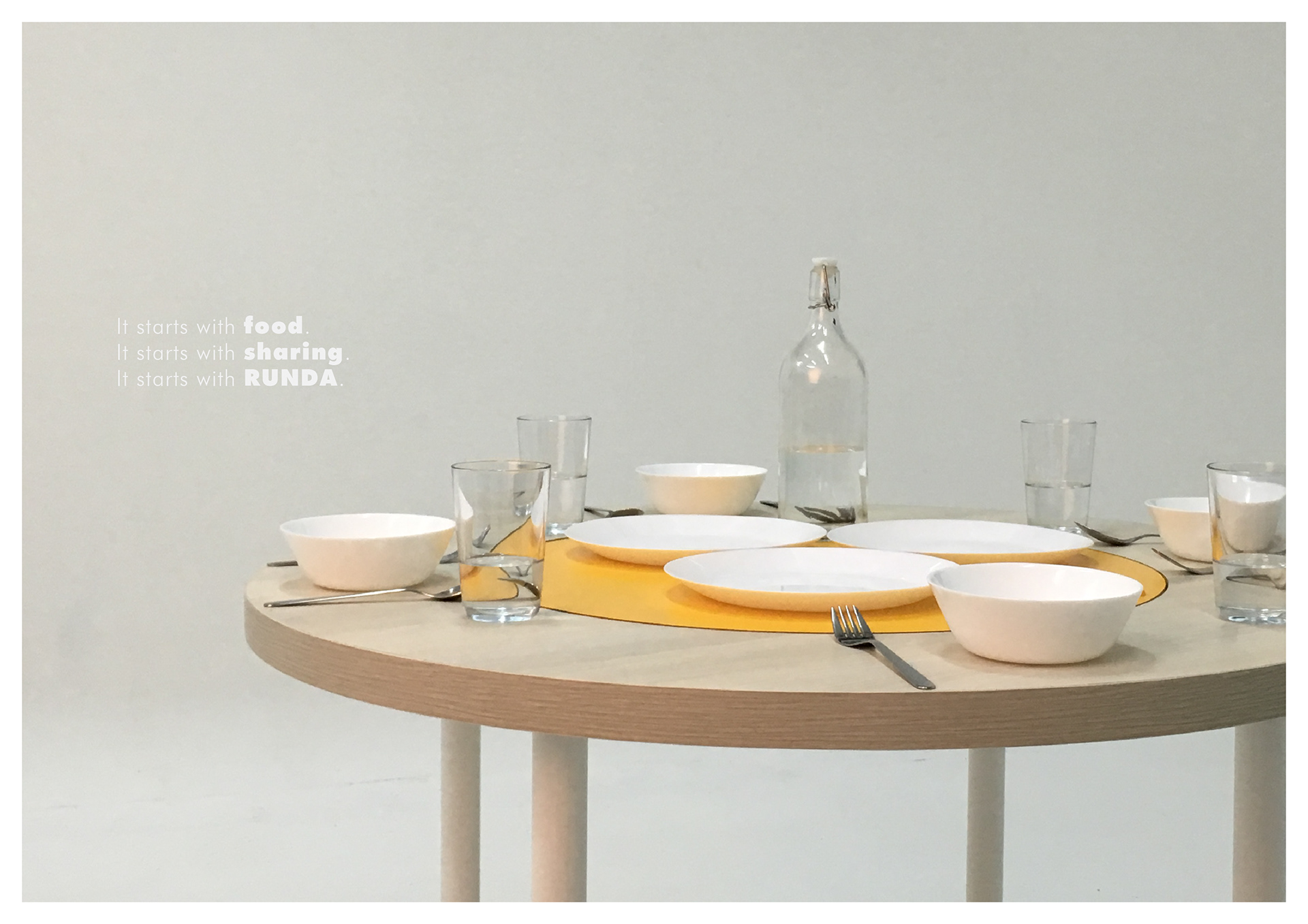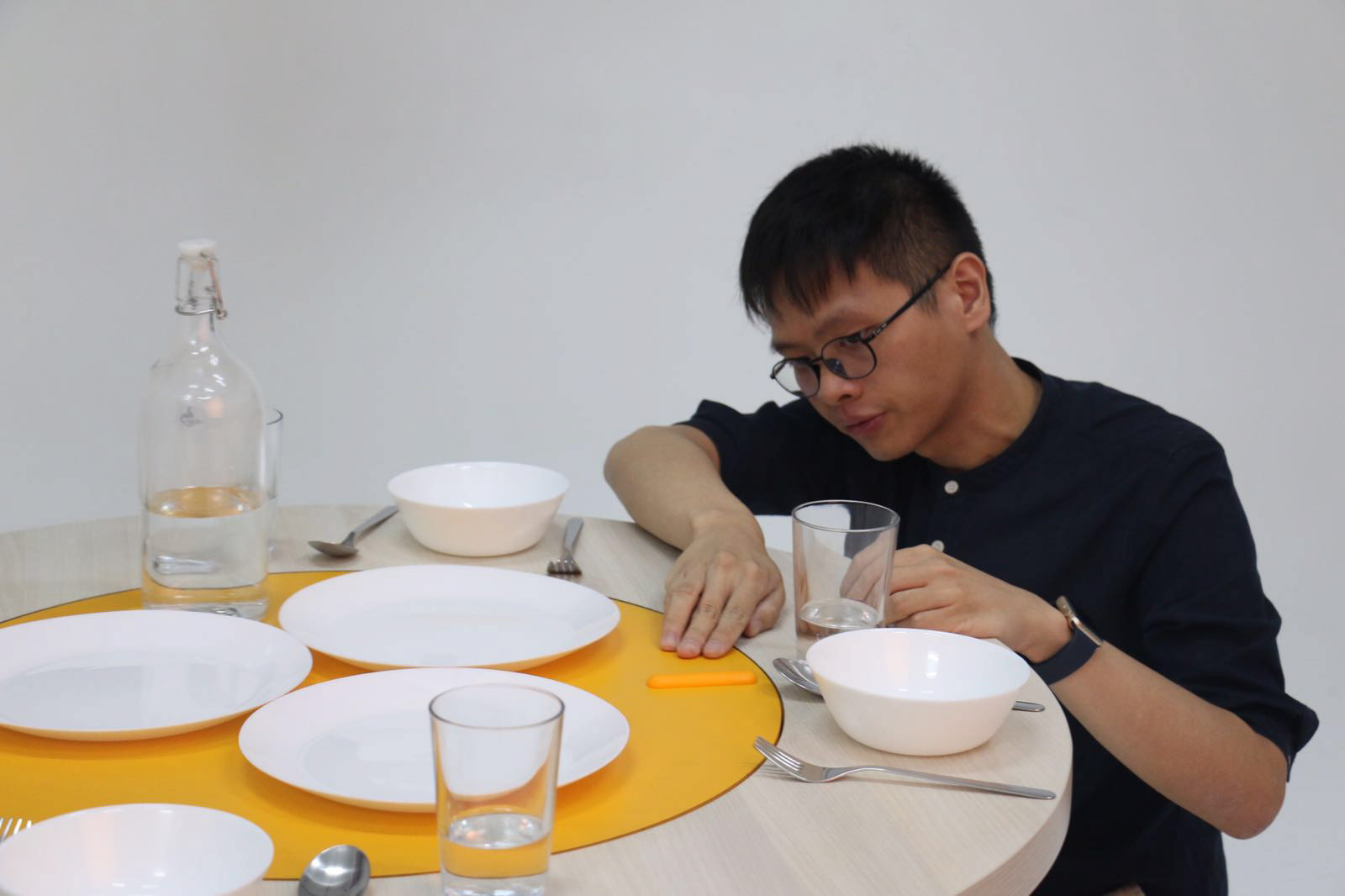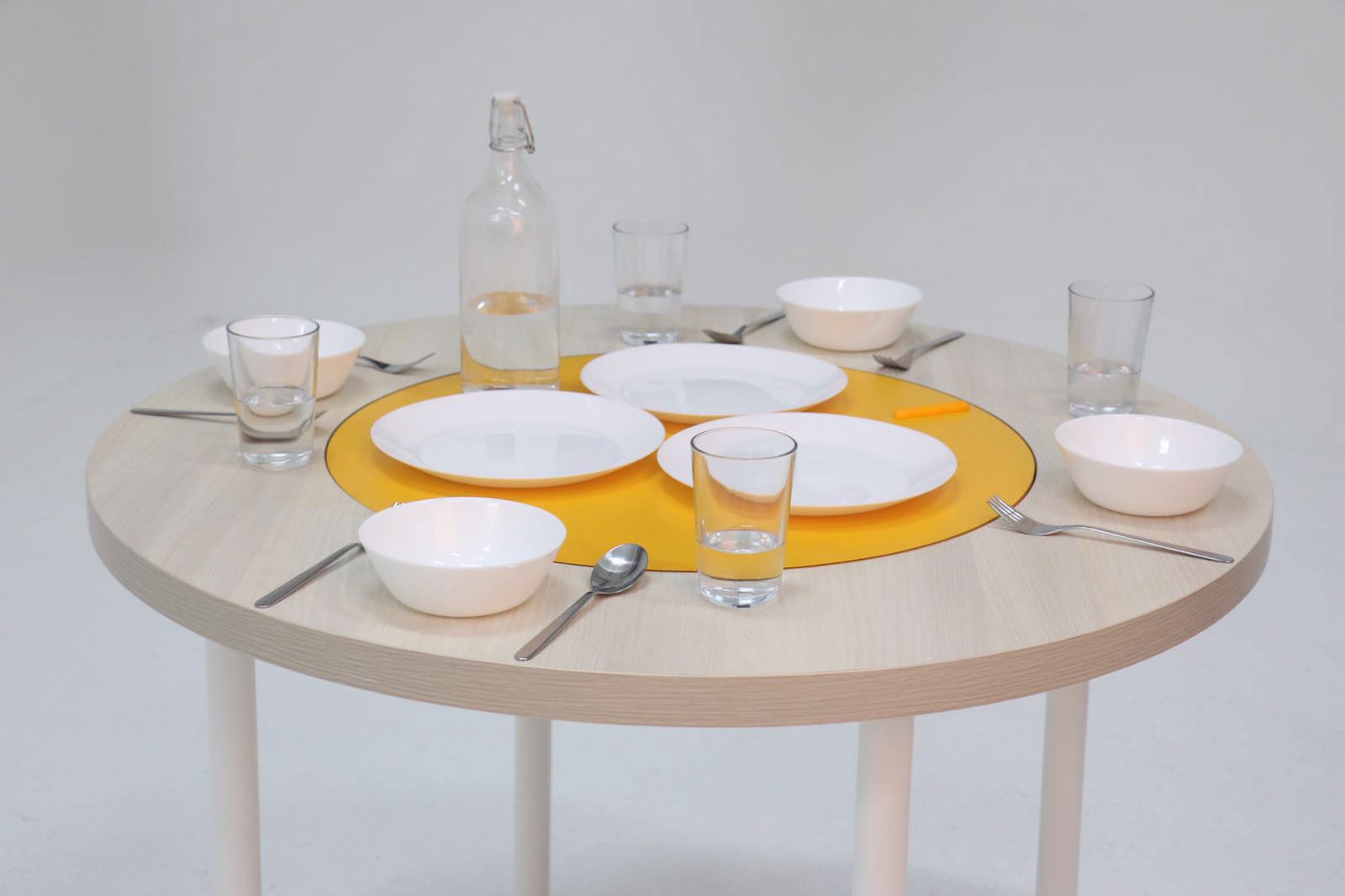 Information Poster (Standardised for competition)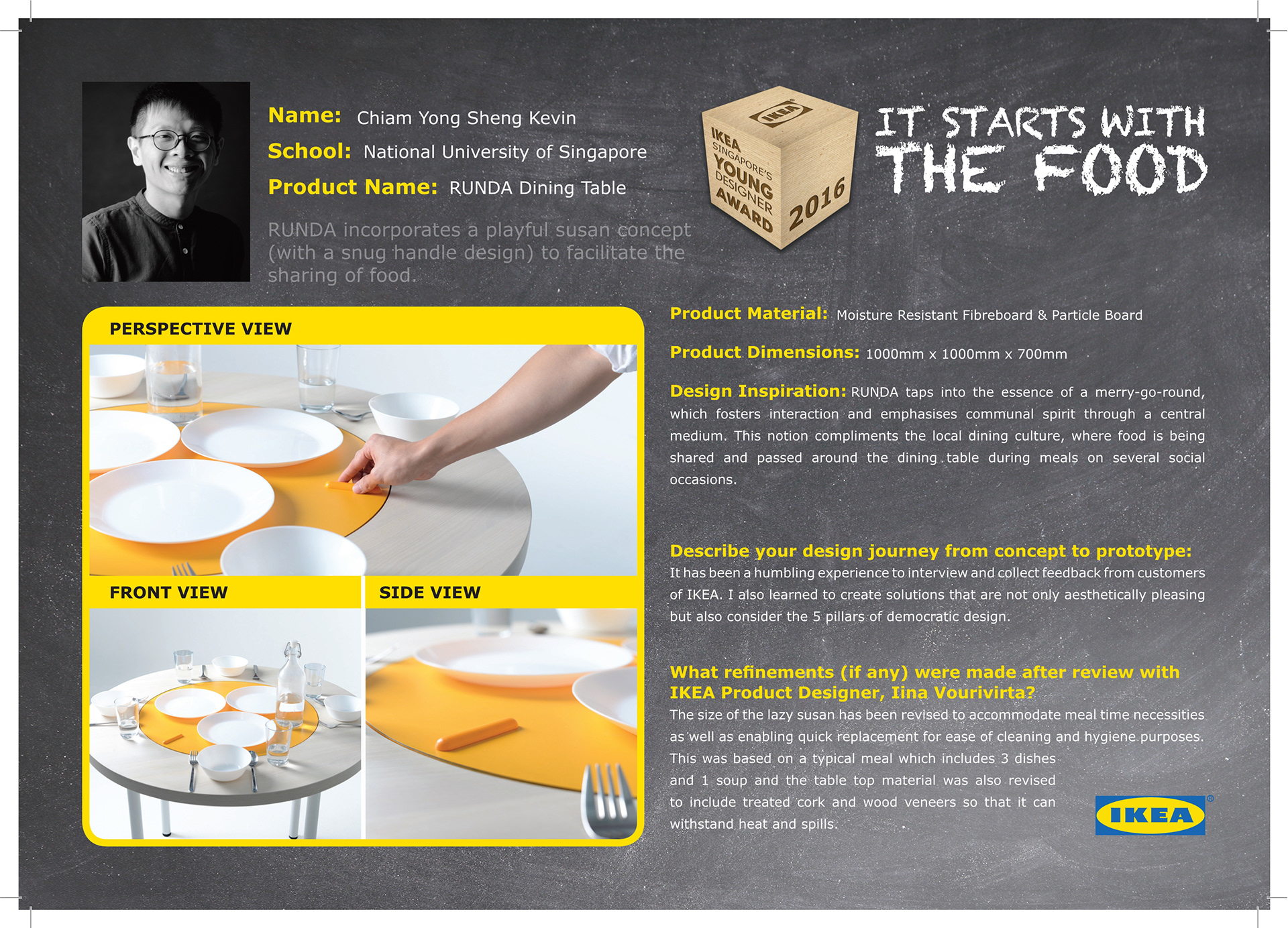 This year's theme for IKEA Singapore's Young Designer Award 2016 is IT STARTS WITH THE FOOD!
It is apparent that food and eating are starting points for many exciting things.
Food at home celebrates joyous moments and together time. The home is a welcoming place of activities and everyday routines, many of which revolve around food: cooking for loved ones, where you have breakfast in the morning, entertaining over dinner with friends or even growing your own vegetable garden.
Food activities also often involve being creative and adding a little personality. It could mean experimenting with a new dish, baking with kids or setting the dining table differently for those special occasions or food selfies.
More people now want to live a healthier and more sustainable lifestyle. How, when and where food is eaten is just as important as what is actually consumed. Minimising food waste is also now a growing concern.
IT STARTS WITH THE FOOD aims to make one of these four activities more creative, easier, inspiring and enjoyable for the many people