Leveraging on natural touch points, behaviour & familiar actions, restock is an integrative supply management system that aims to reduce physical labour and facilitates with social interactions and communications. restock is supported by 3 main elements; restructured pantries, a delivery tool and a supply management application.

In use, restock digtialises all input from different stakeholders (room attendants, supply coordinator, supervisors and management) so operation is streamlined and fluid.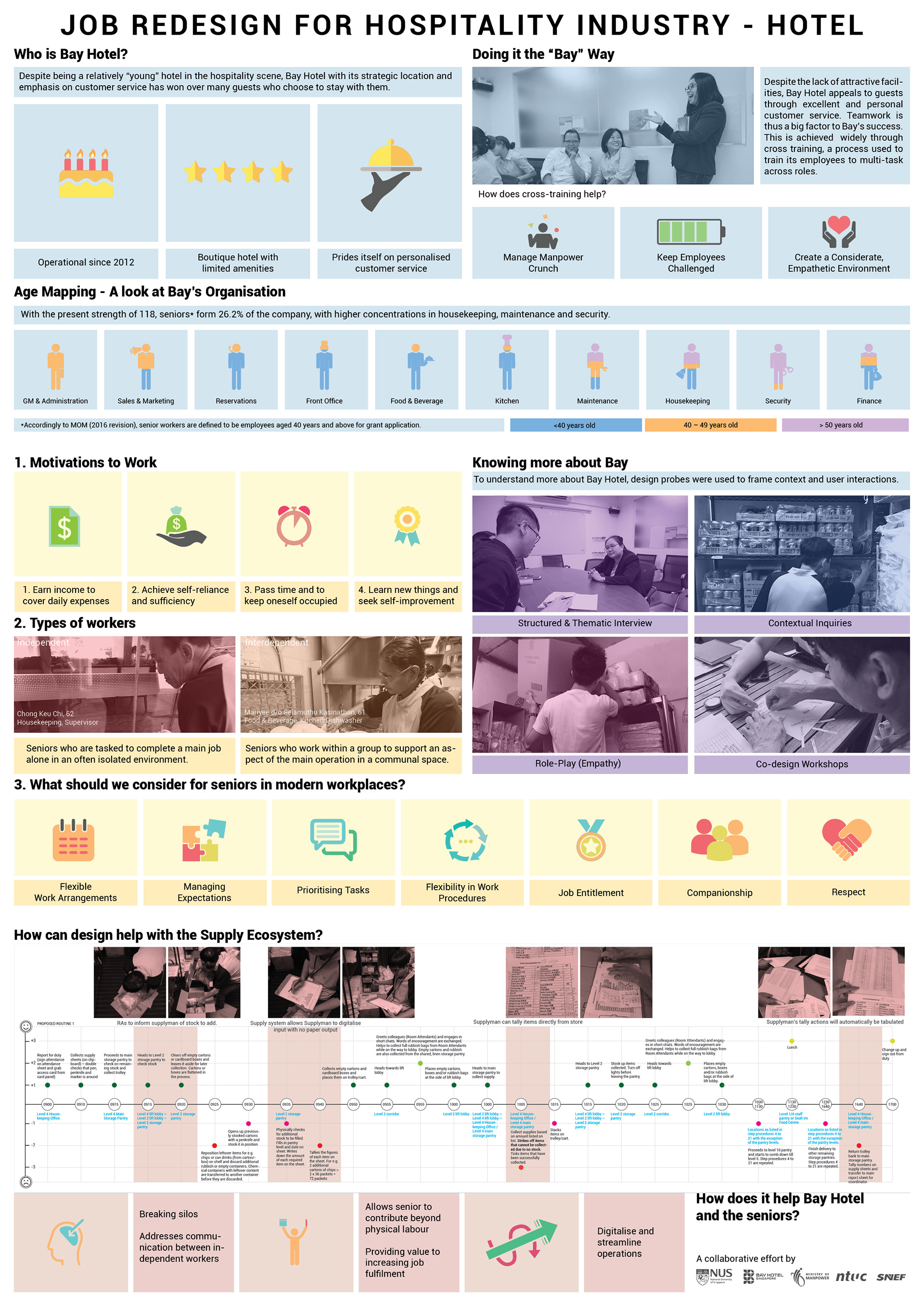 Leveraging on stakeholder's routines (room attendant), work flows are altered to reduce unnecessary repetitions for the supply coordinator, a position currently taken by a senior. restock also empowers the supply coordinator to contribute to the system beyond physical through the integration of a simplified stocktaking application, which is intuitive to learn and use. In doing so, each stakeholder participates with value.
More importantly, restock breaks the operation silos among stakeholders by providing a platform for them to express gratitude, encourage and motivate one another.
The following images explain the methodologies and approaches taken to mediate the current situation that the "supply man" faces within the hotel structure.