A Swiss Crownless Timepiece with A Satisfying New Way to Set Time.

This is currently a live
Indiegogo Campaign
 that will run till 15th March 2017, 9:00 PM (GMT +8). Do hope you can show your support to local design. Thank you!
We navigate the world around us with our finger tips. Whether it is turning on a lamp or just unlocking our phones with our fingerprints, we expect things to happen with a single touch. Unfortunately that is not always the case. In comparison to other lifestyle products, the user experience with analogue watches hasn't really changed much. In fact, the jutting crown that sticks out like a sore thumb can sometimes be a huge bother after you are done setting the time.

We were thus determined to craft a watch that is not only visually pleasing but also pleasurable to use, fiddle and wear.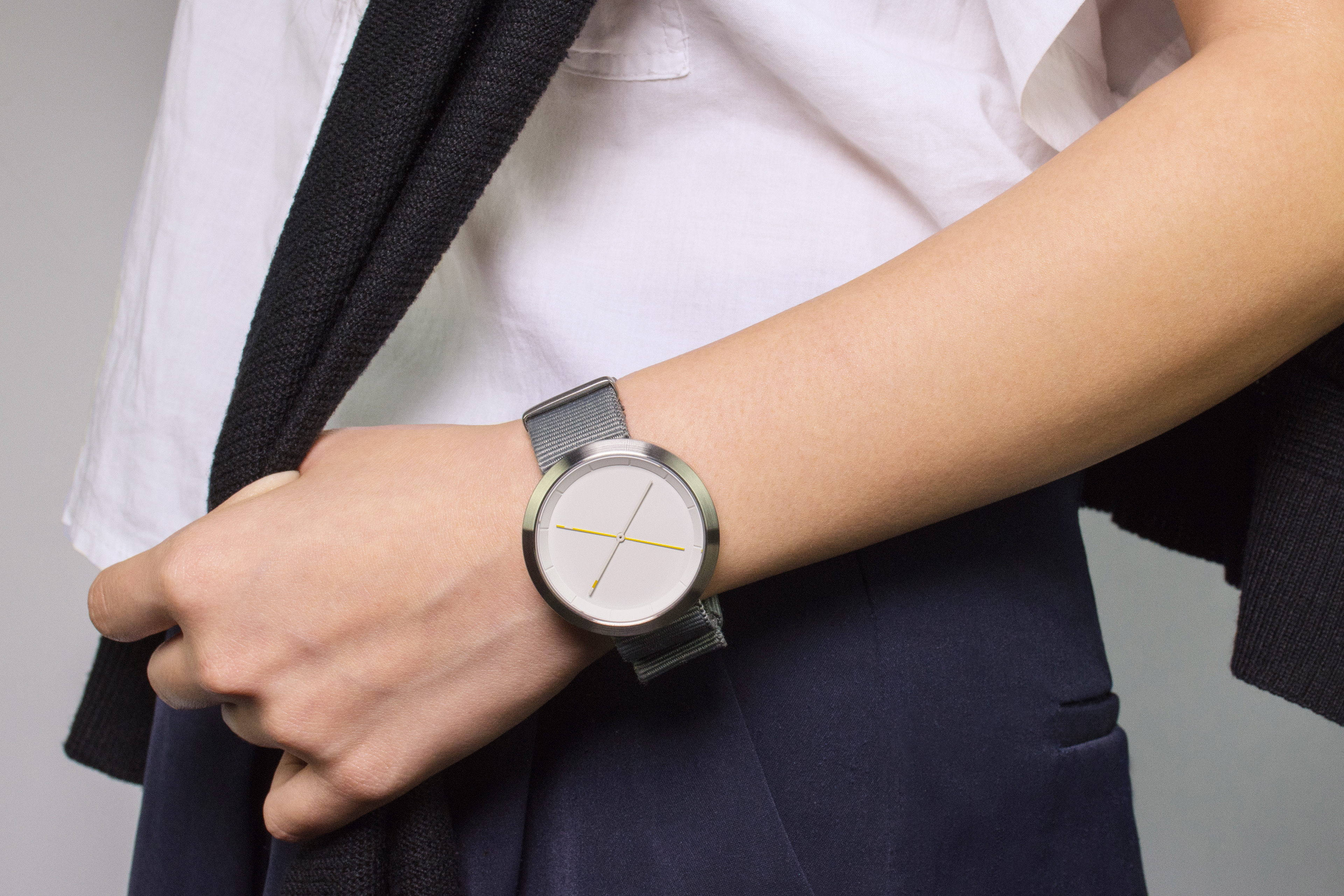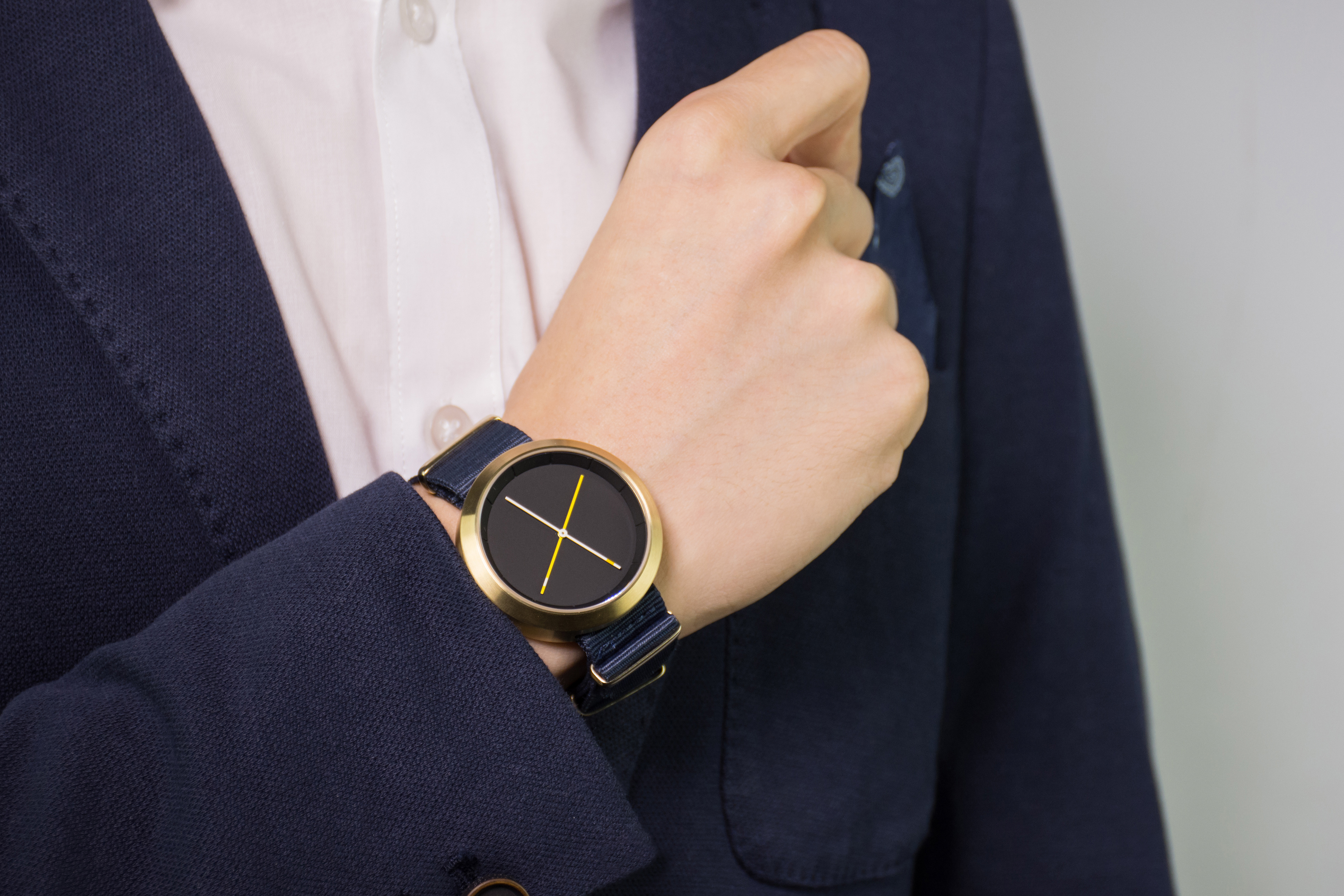 A Satisfying New Way To Set The Time.
ONE is a crownless timepiece that offers a simple, fuss free way to set the time. Instead of a regular protruding watch crown, ONE integrates this control to the back, resulting in a perfect circular symmetry.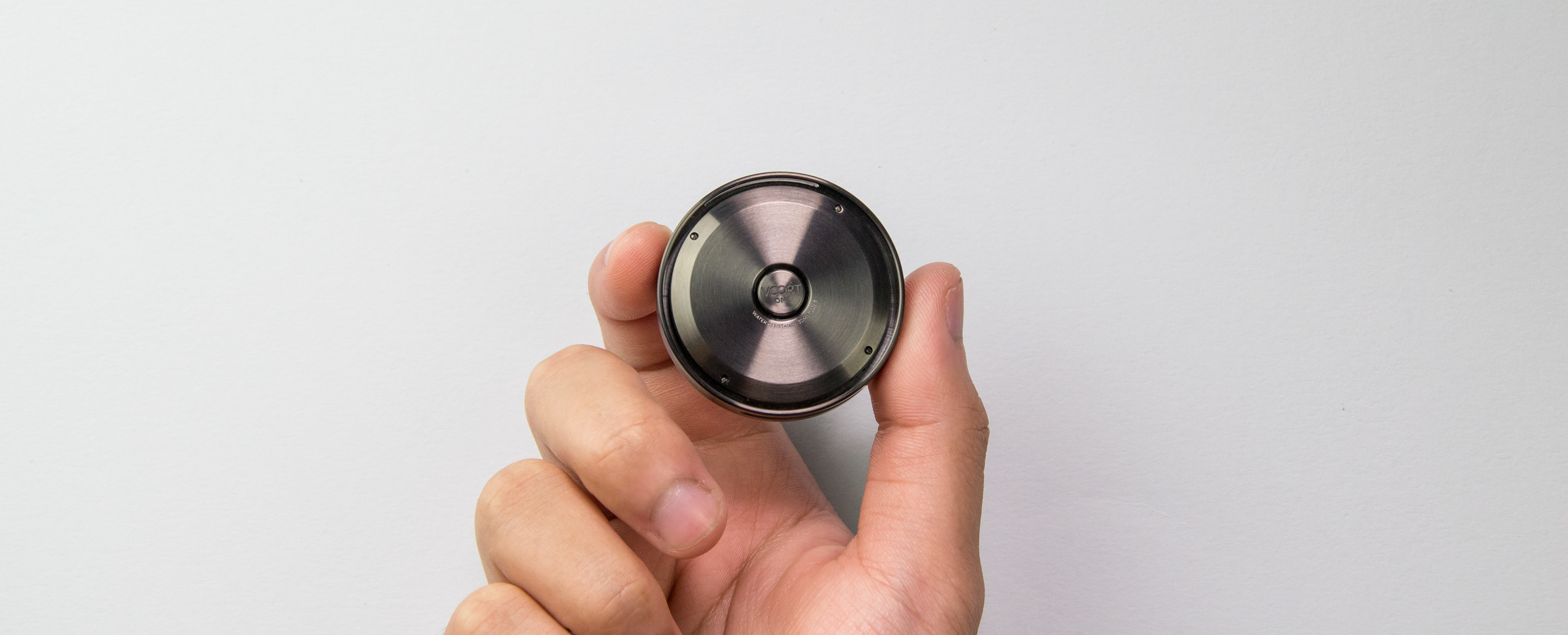 With a single push (and hold), experience the magic as the watch hands rotate smoothly in place. To set, simply release your finger once you have reached your desired time. It's as easy as that!

Iconic, Modern Day Timepiece.
ONE flaunts a neat, minimalistic and symmetrical design that is reminiscent of classic wrist watches.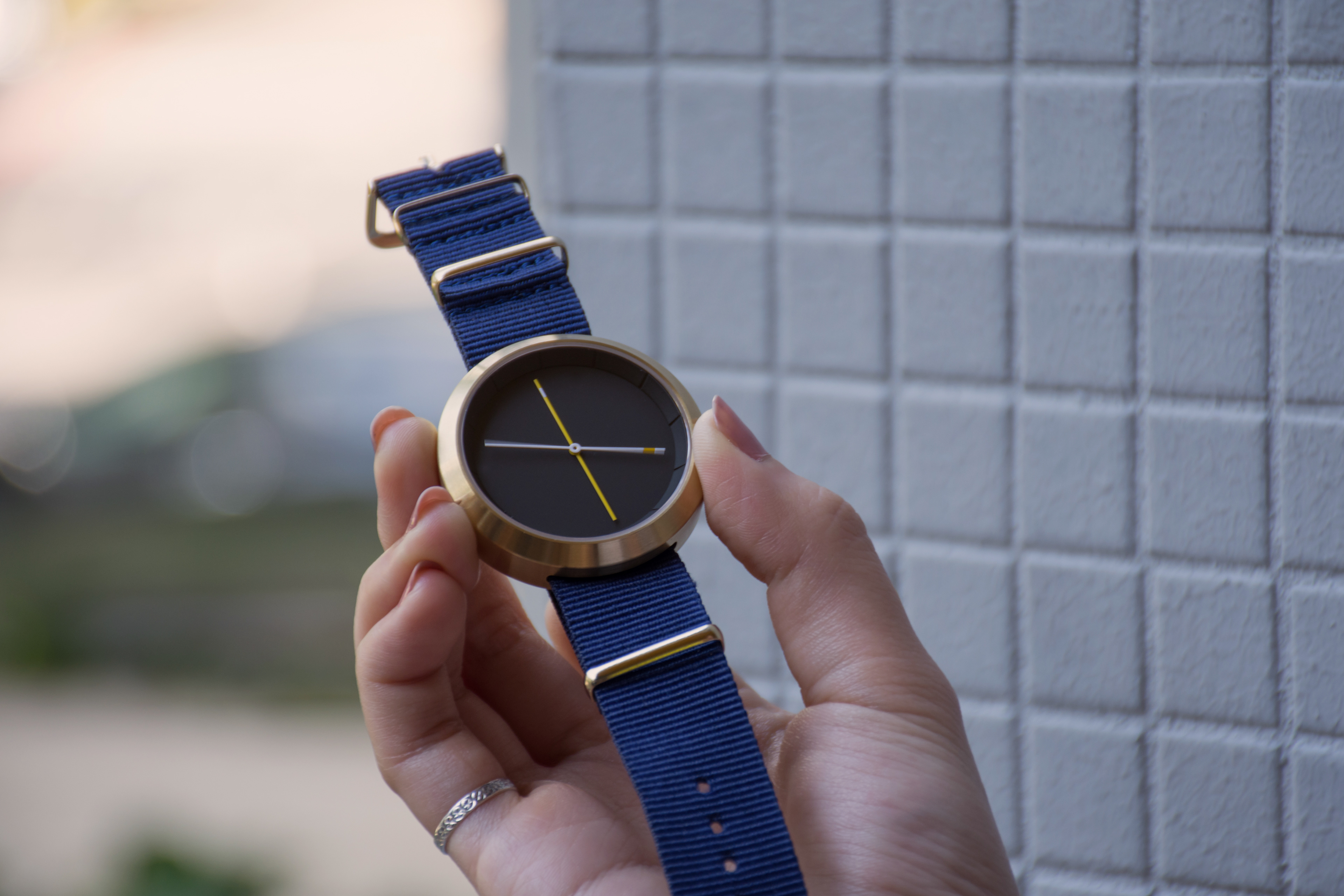 We believe that good design should speak for itself through its quality and craftsmanship, not by the logo plastered over the watch face. Thus, we choose to retain a clean front and let the elements speak for themselves.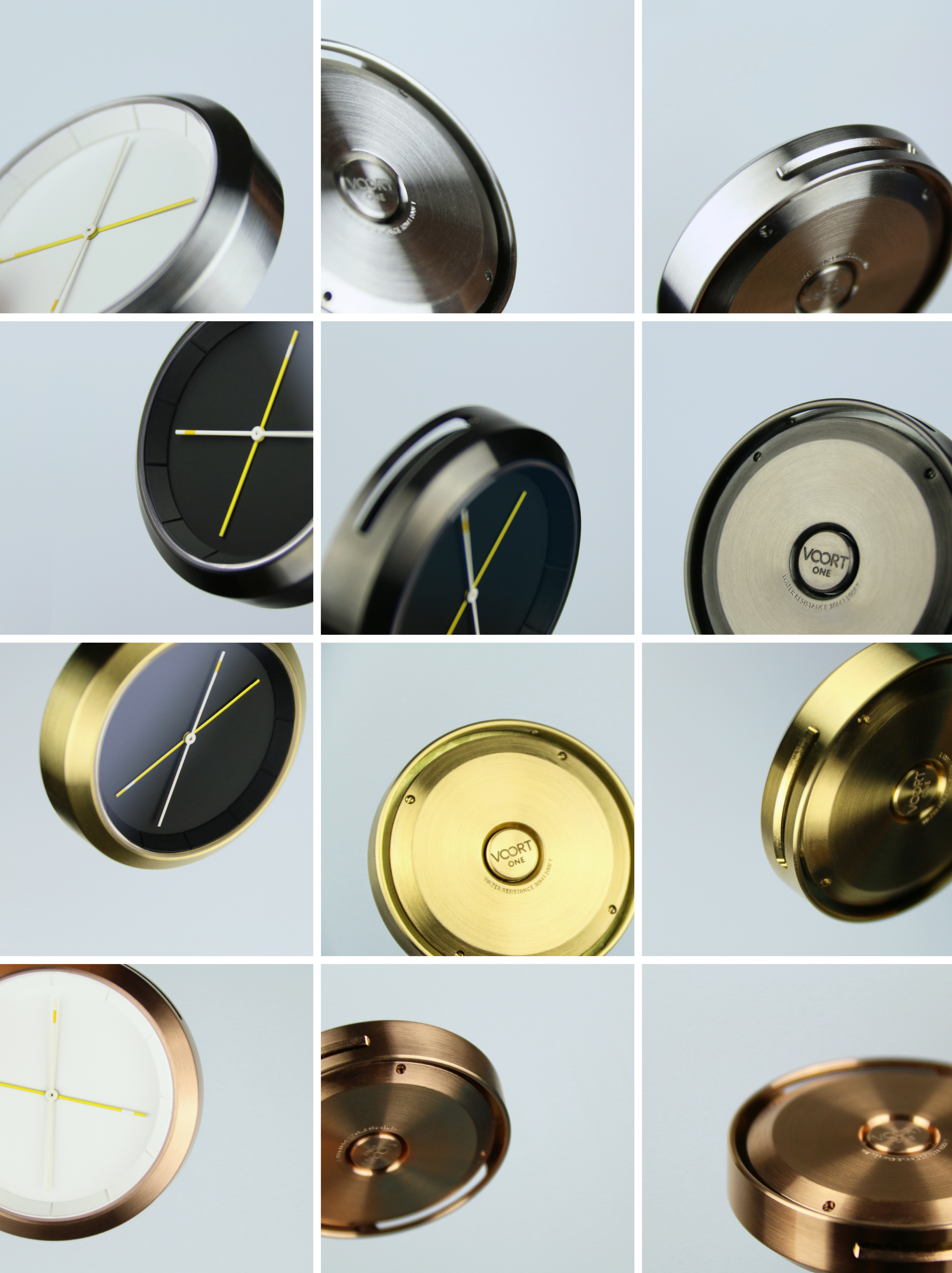 Don't we all love to customise? We recognise the fact that everyone shares different taste and preferences. That is why we created ONE with the belief that it should complement your style, no matter the occasion.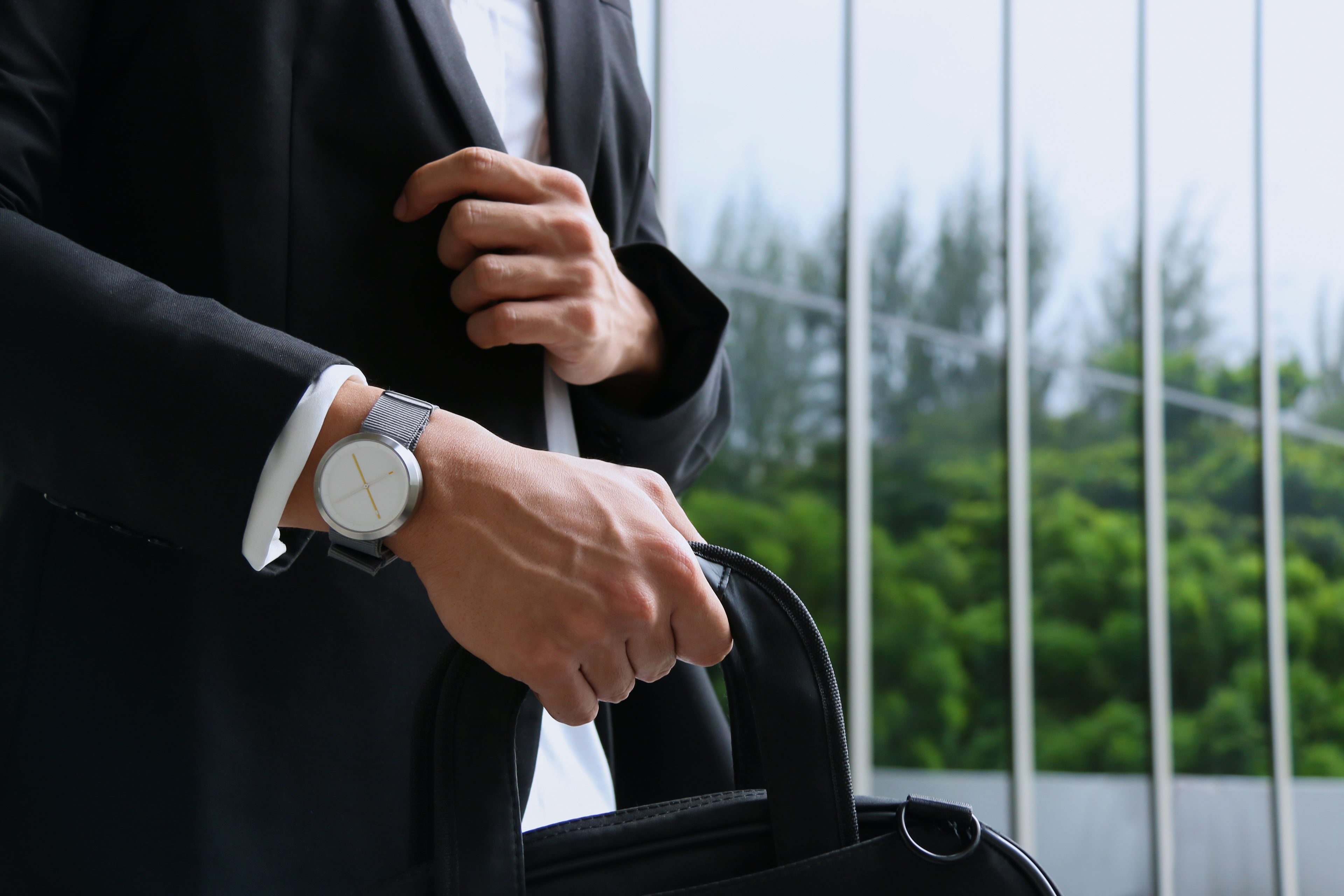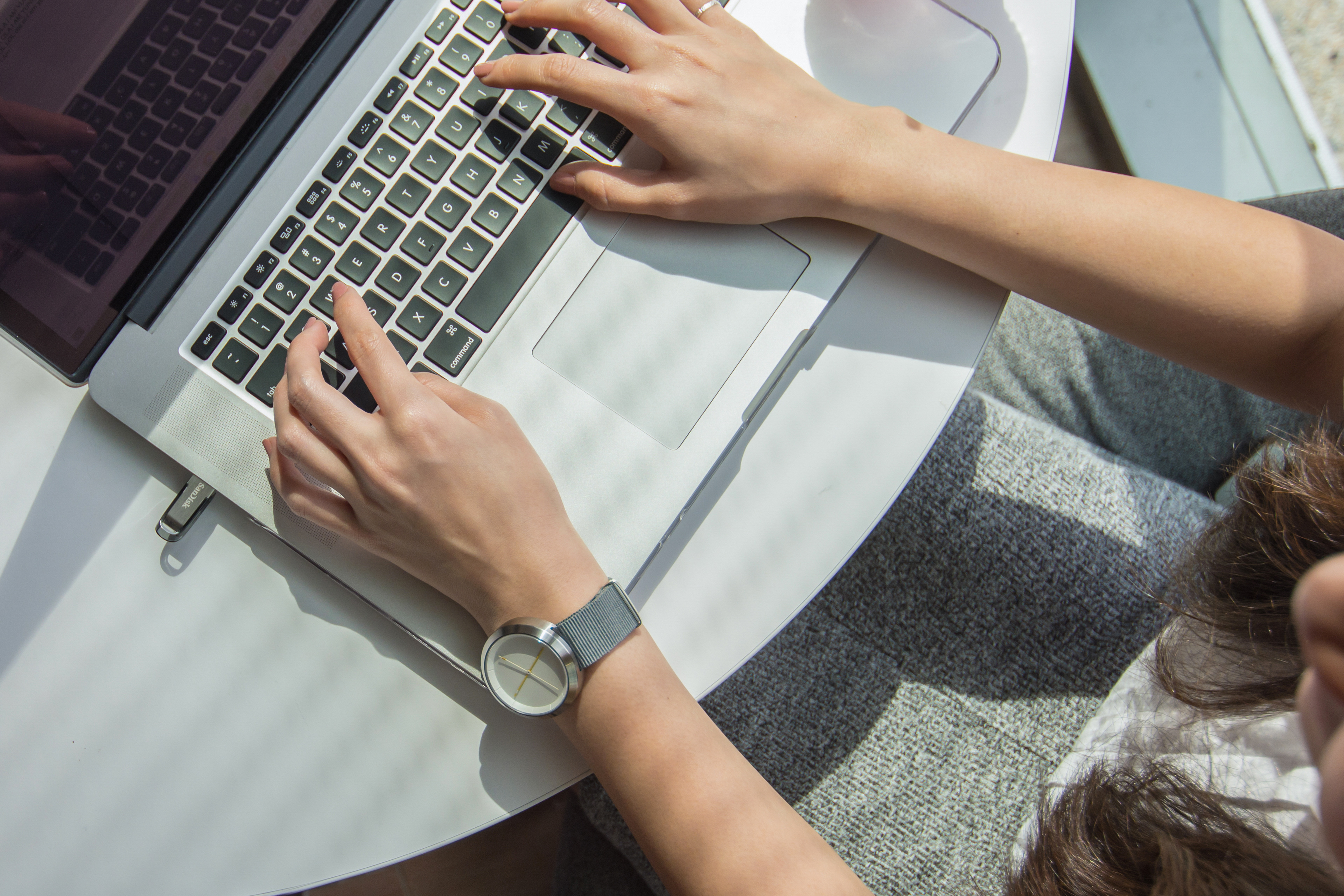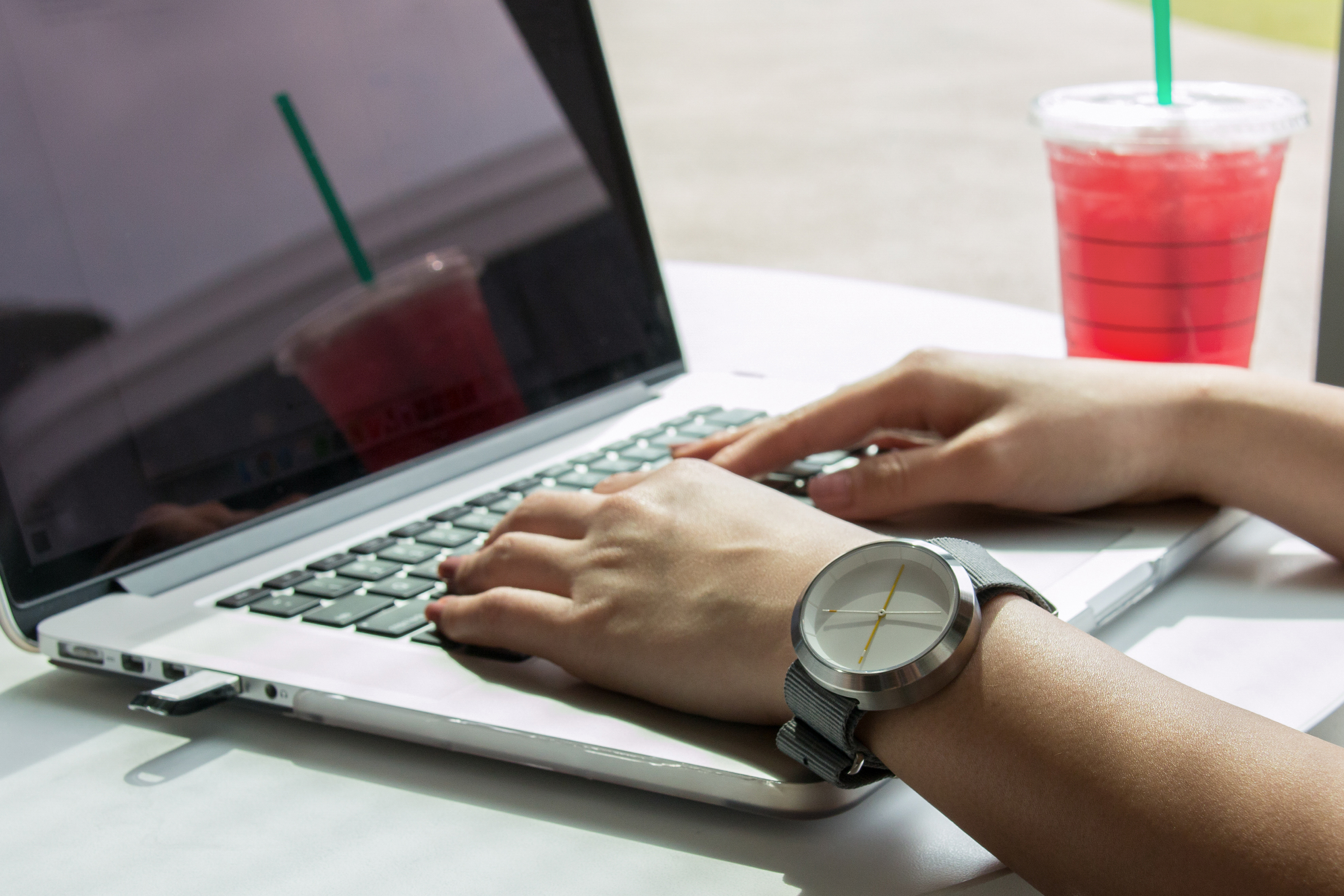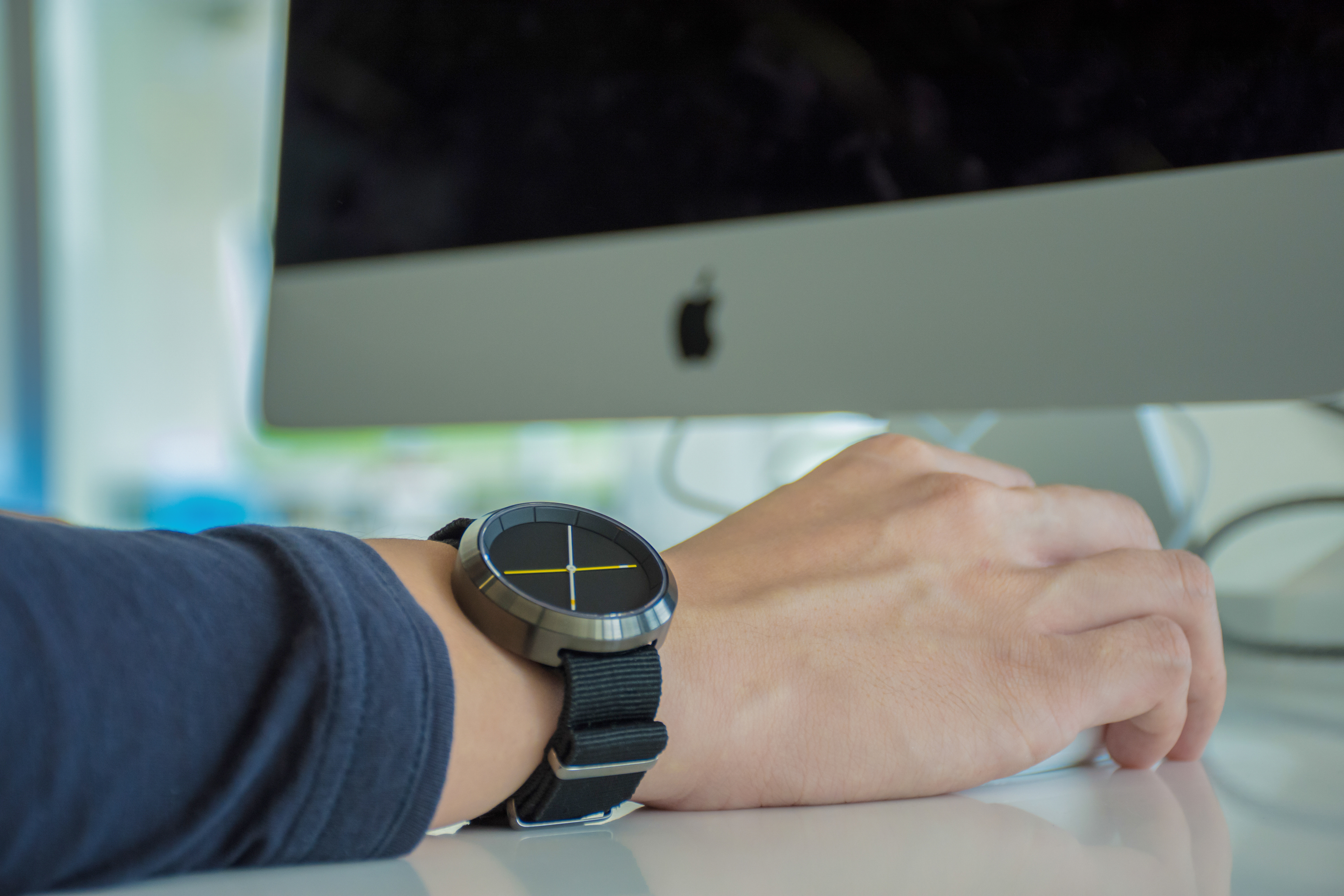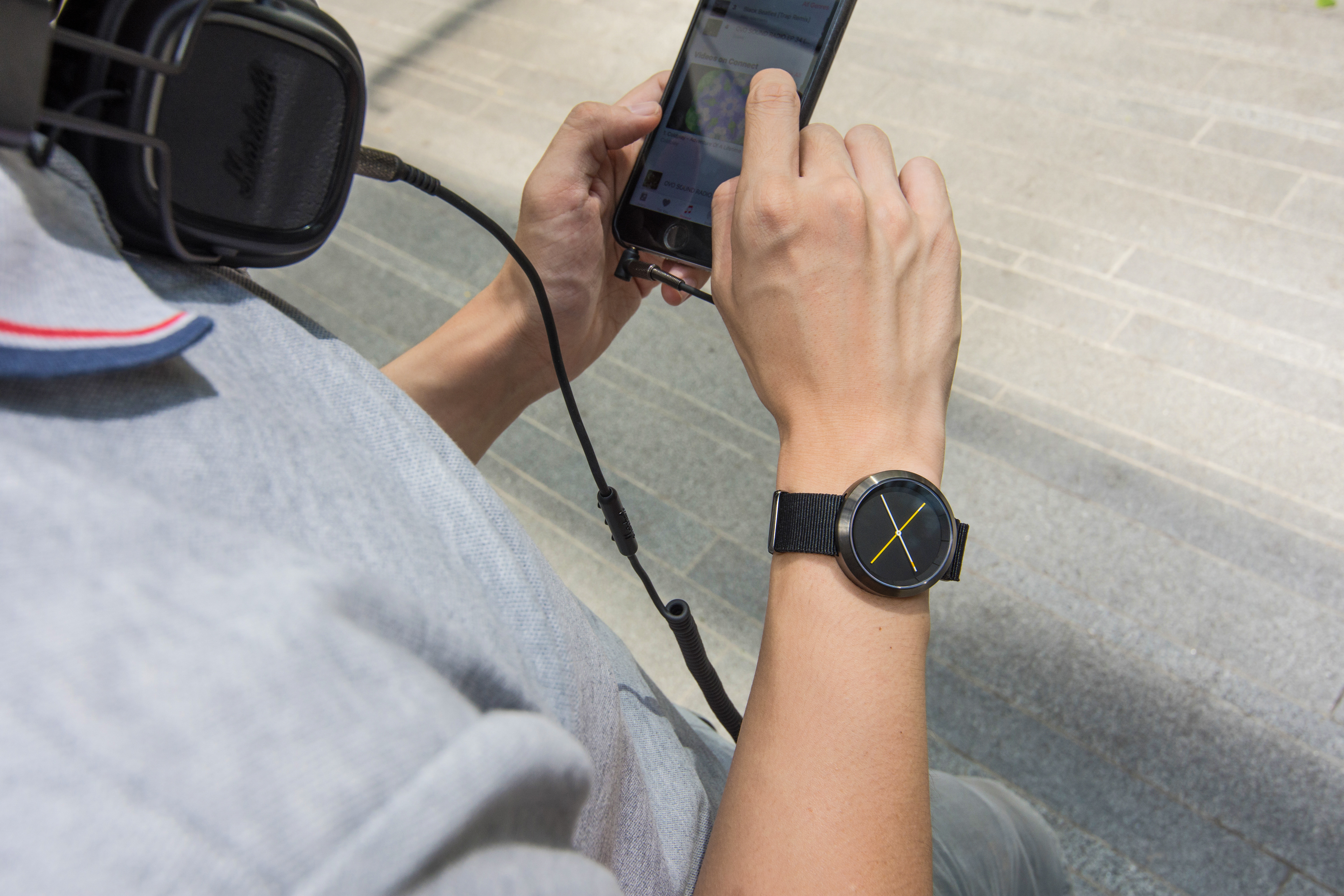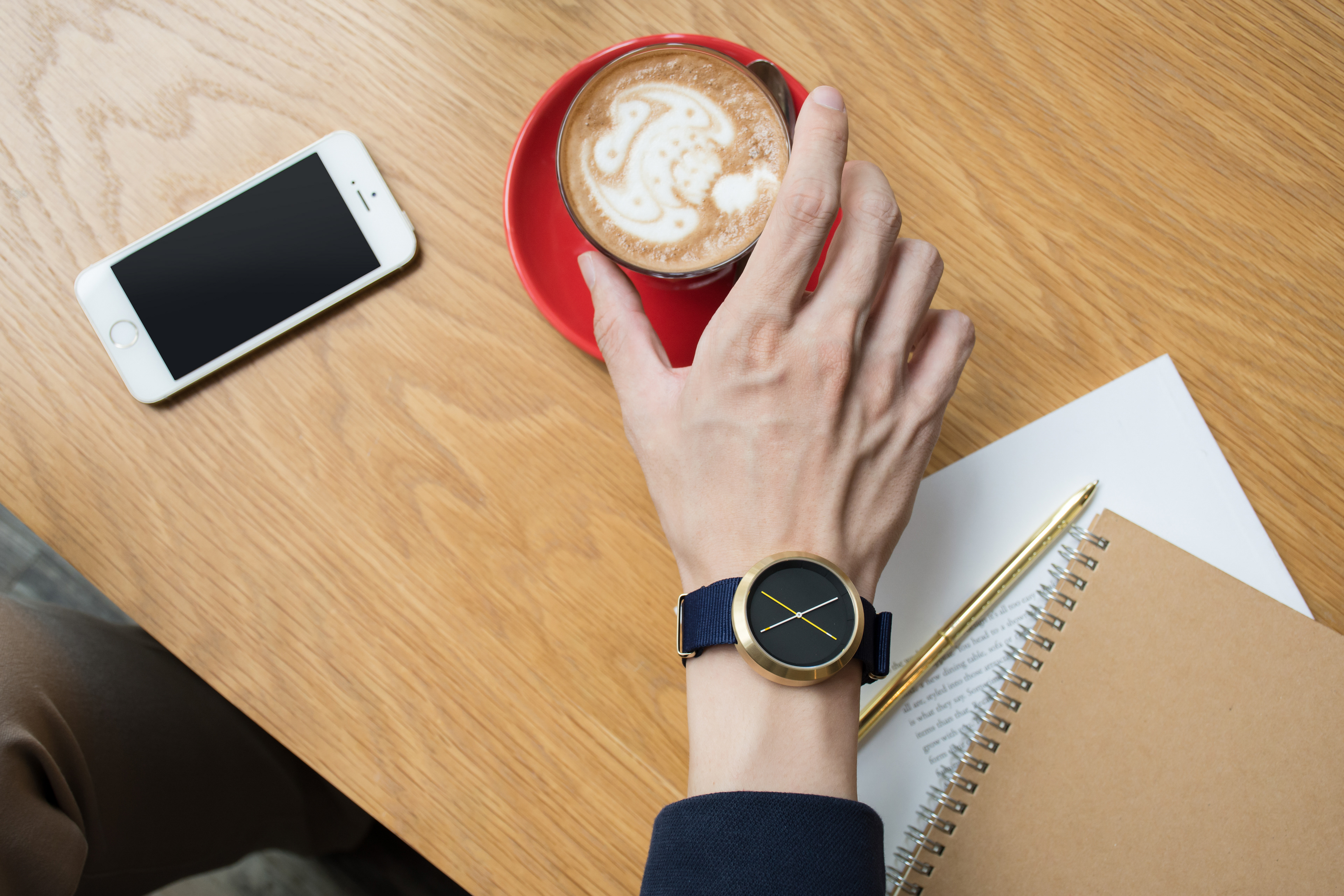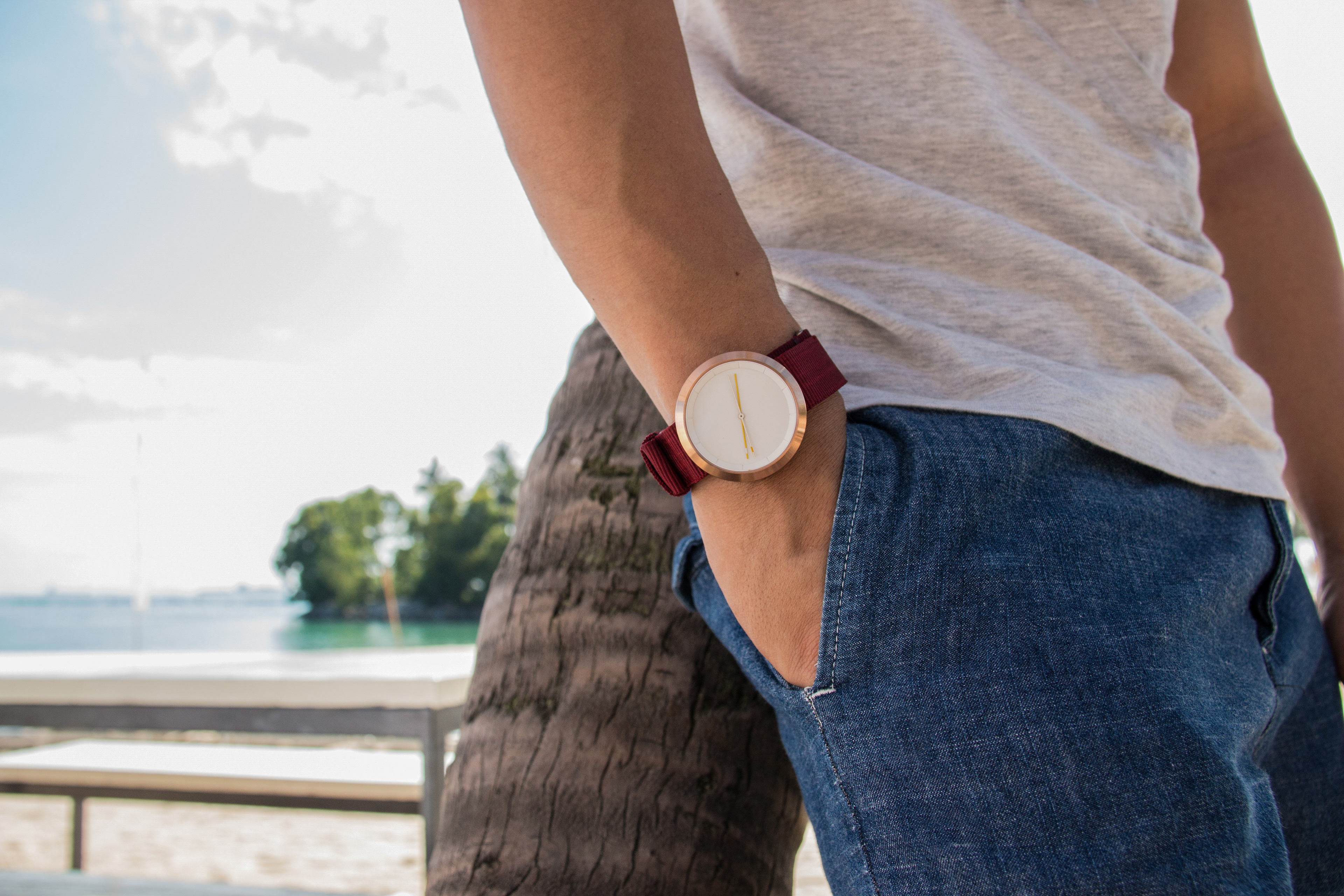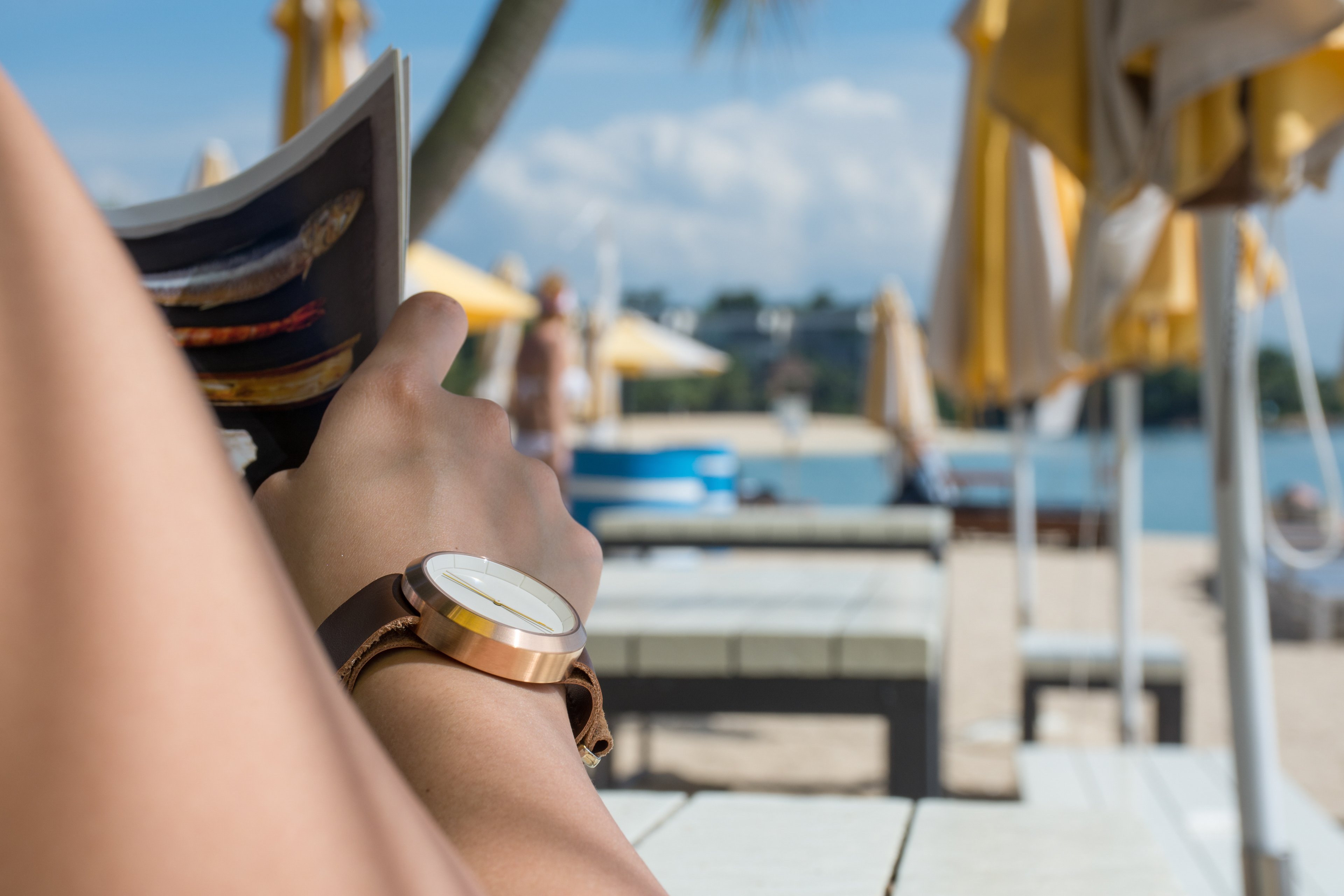 And yes, even if it means having great fun under the sun!

How is that possible? With a quick tuck, slide and pull, you can effortlessly transform ONE from a formal, dress watch into a casual, fashion watch all under a minute!
ONE's watch hands are specially treated with a luminous phosphorescent (also known as lume) such that it emits a soft, warm glow in the dark. This way, you can tell the time naturally under low light conditions.

At the end of each watch hand is a deliberately contrasted colour tip. Using that as a reference marker, you can tell the time. As the lume treatment is only done on the white portions of the watch hands, it is easy to differentiate the hour hand (shorter lume) from the minute hand (longer lume) even in the dark.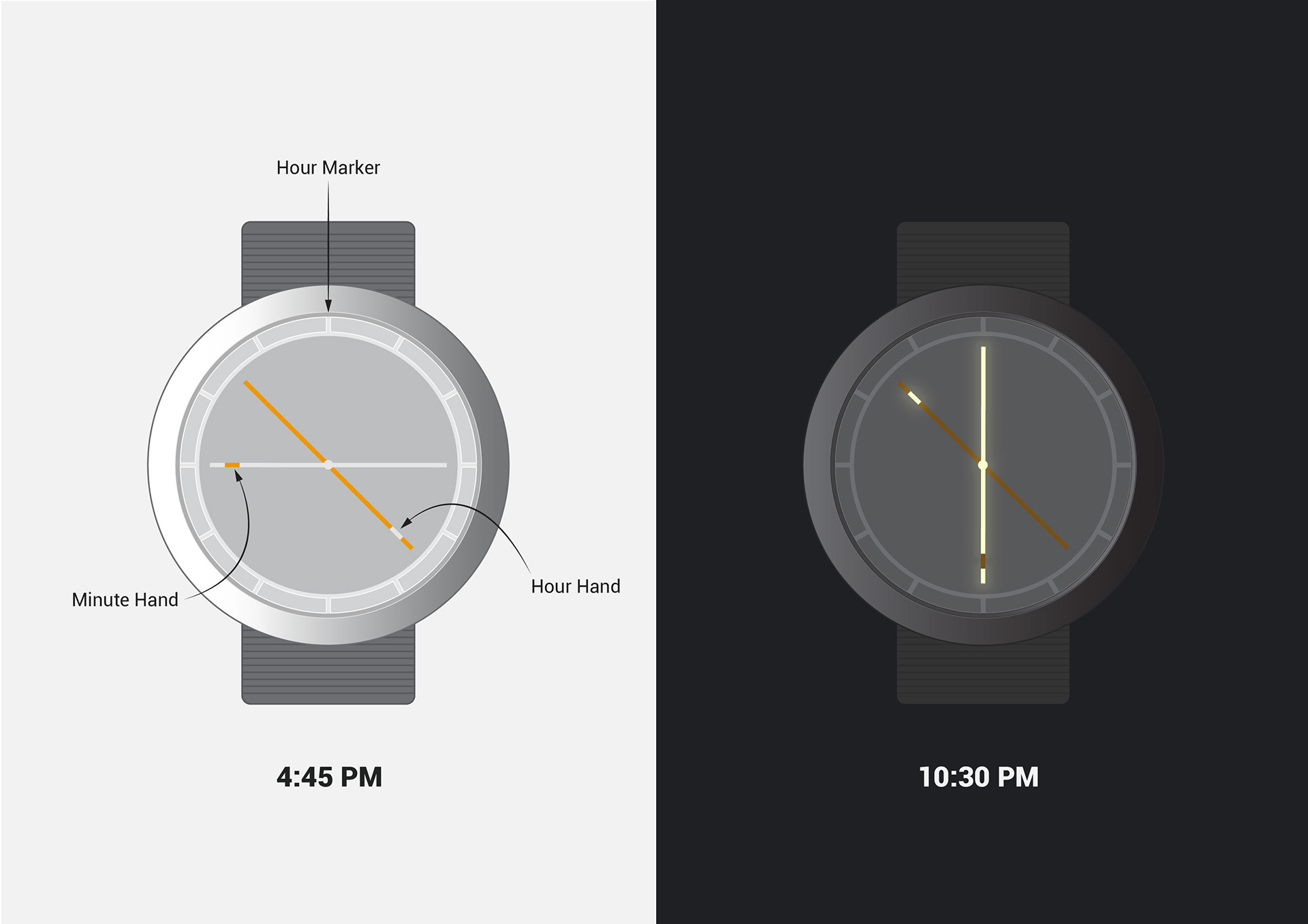 At the heart of ONE is a carefully selected Swiss Quartz mechanism which matches perfectly with our unique design. We went back and forth with professional watch manufacturers to ensure that the mechanism works seamlessly with the watch body.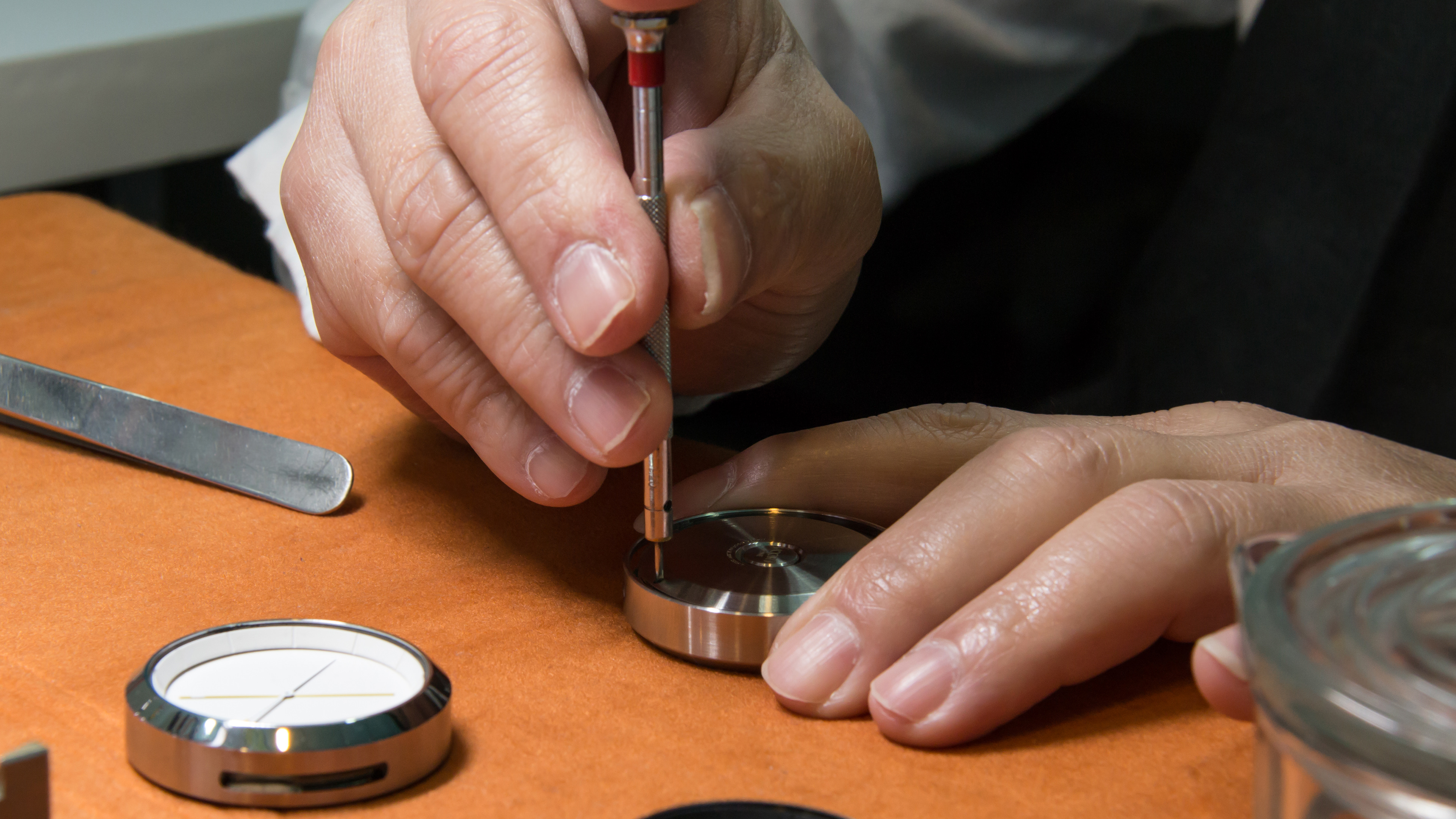 ONE's watch body is machined from high grade surgical steel which is extremely tough, durable and corrosion resistant. More importantly, it looks and feels amazing.

Watch hands and dial rings are crafted from precise CNC (Computer Numeric Control) machining. This allows us to define and make accurate cuts, creating a sharp and modern aesthetic.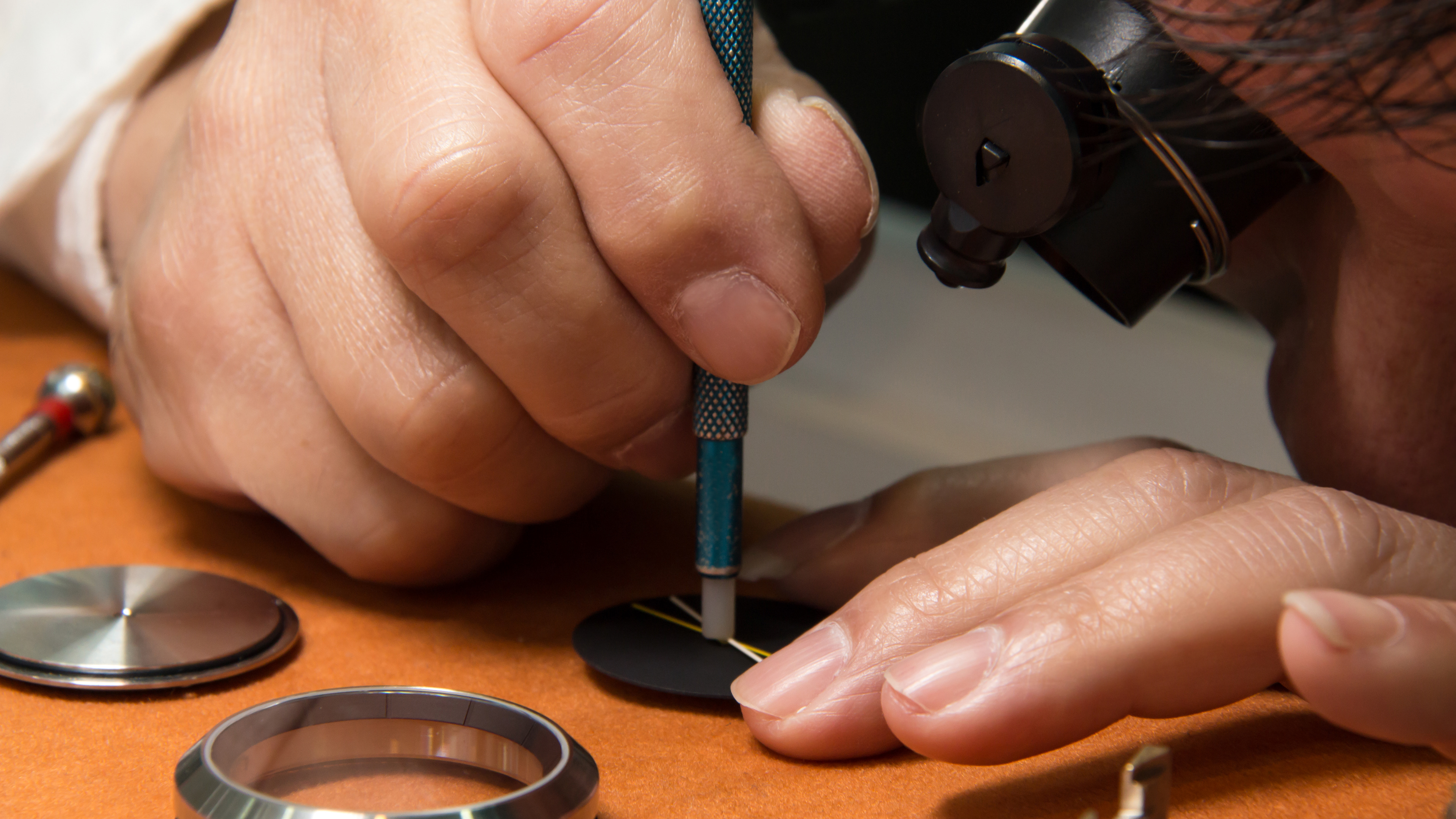 Watch Specifications and Warranty.
ONE's Inspiration - The Story Behind.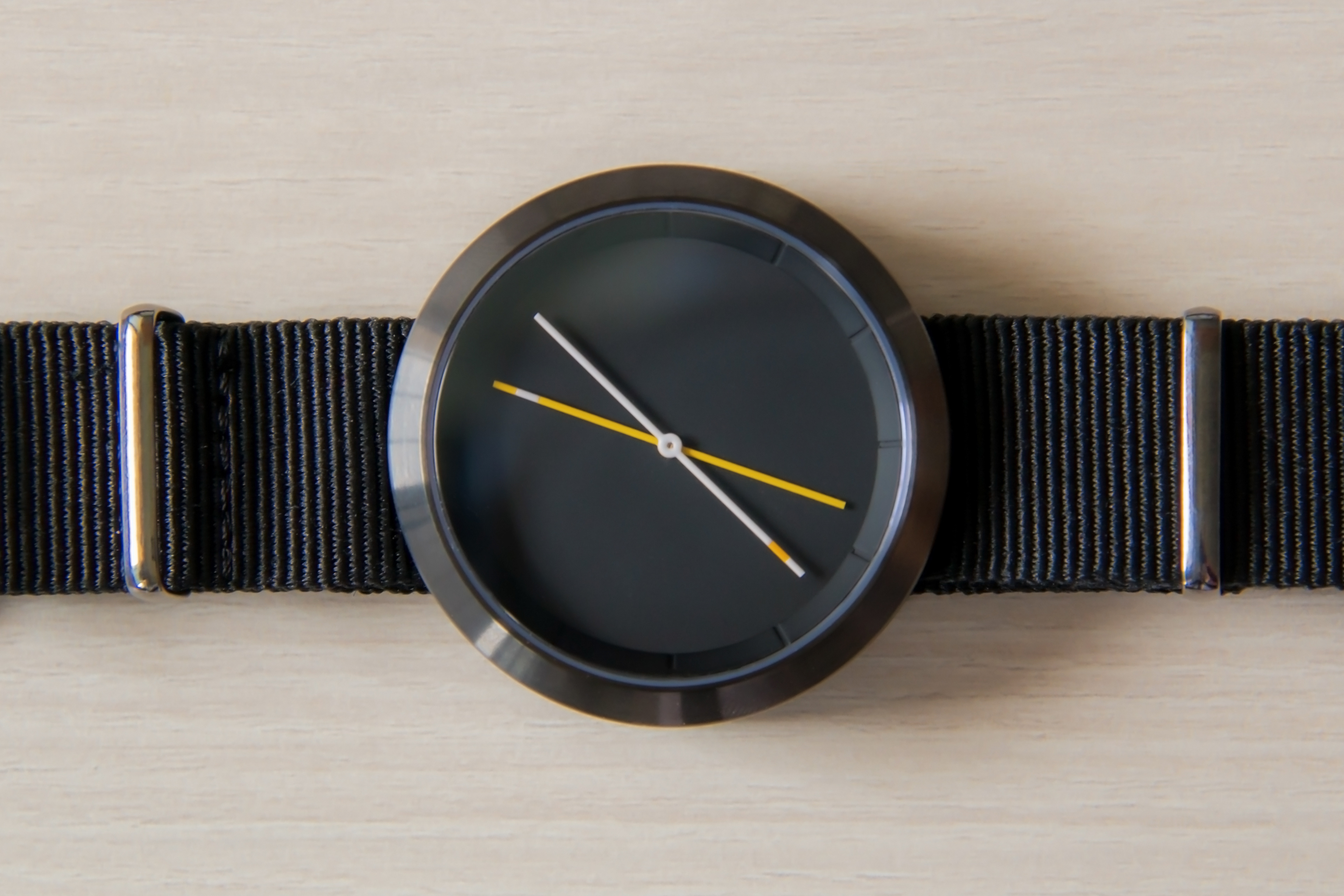 "One" draws inspiration from marine sundials which use shadows cast by the Sun to tell the time. It incorporates shadow play via angular slits on the dial ring which appear more prominently under various angles. The watch hands embrace the concept of brightness and contrast and interprets light and darkness as tangible elements.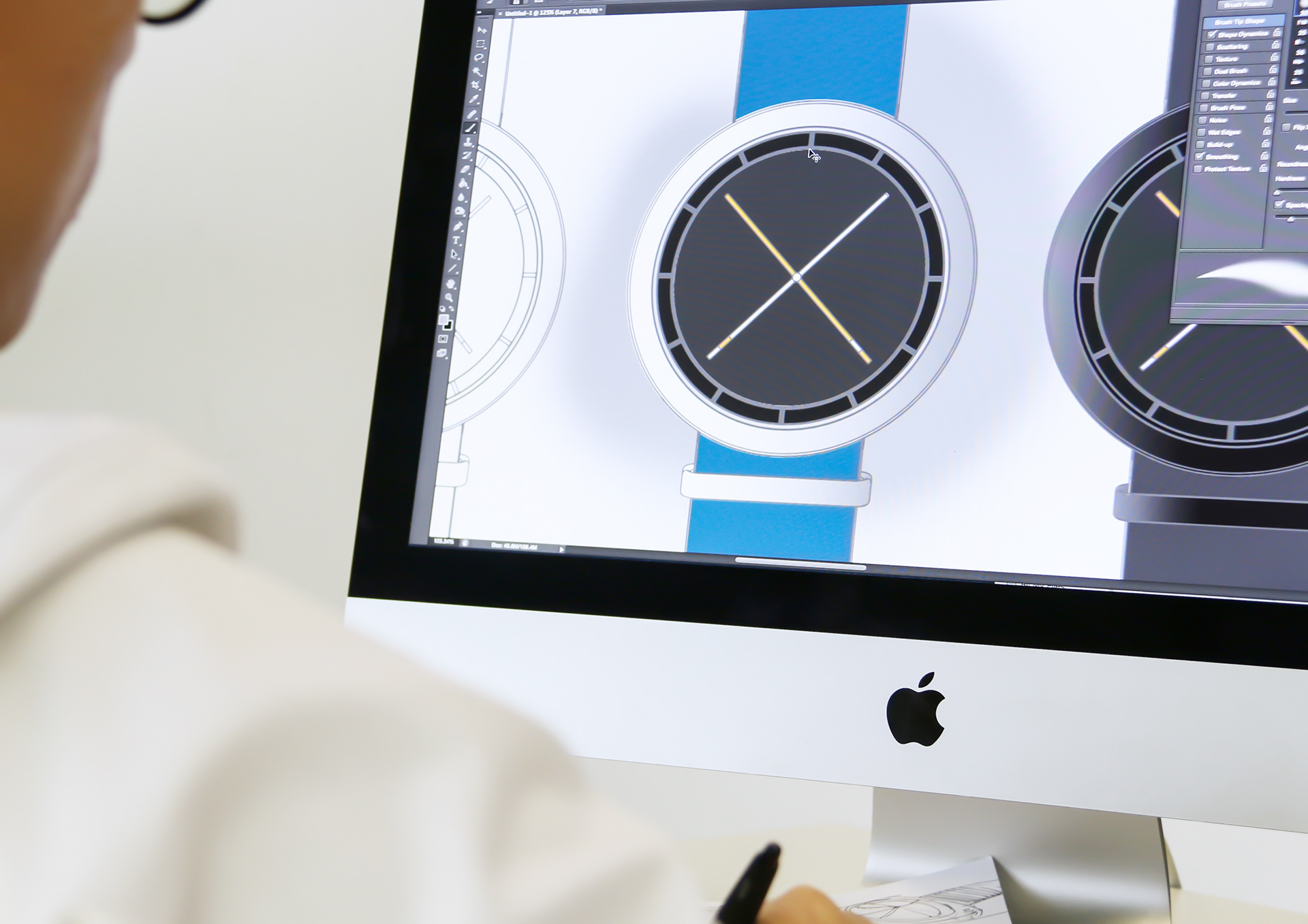 To achieve the perfect working prototype, we spent months (and many coffee-filled nights) ploughing through endless sketches, iterating our concepts and meticulously polished ONE to its optimum.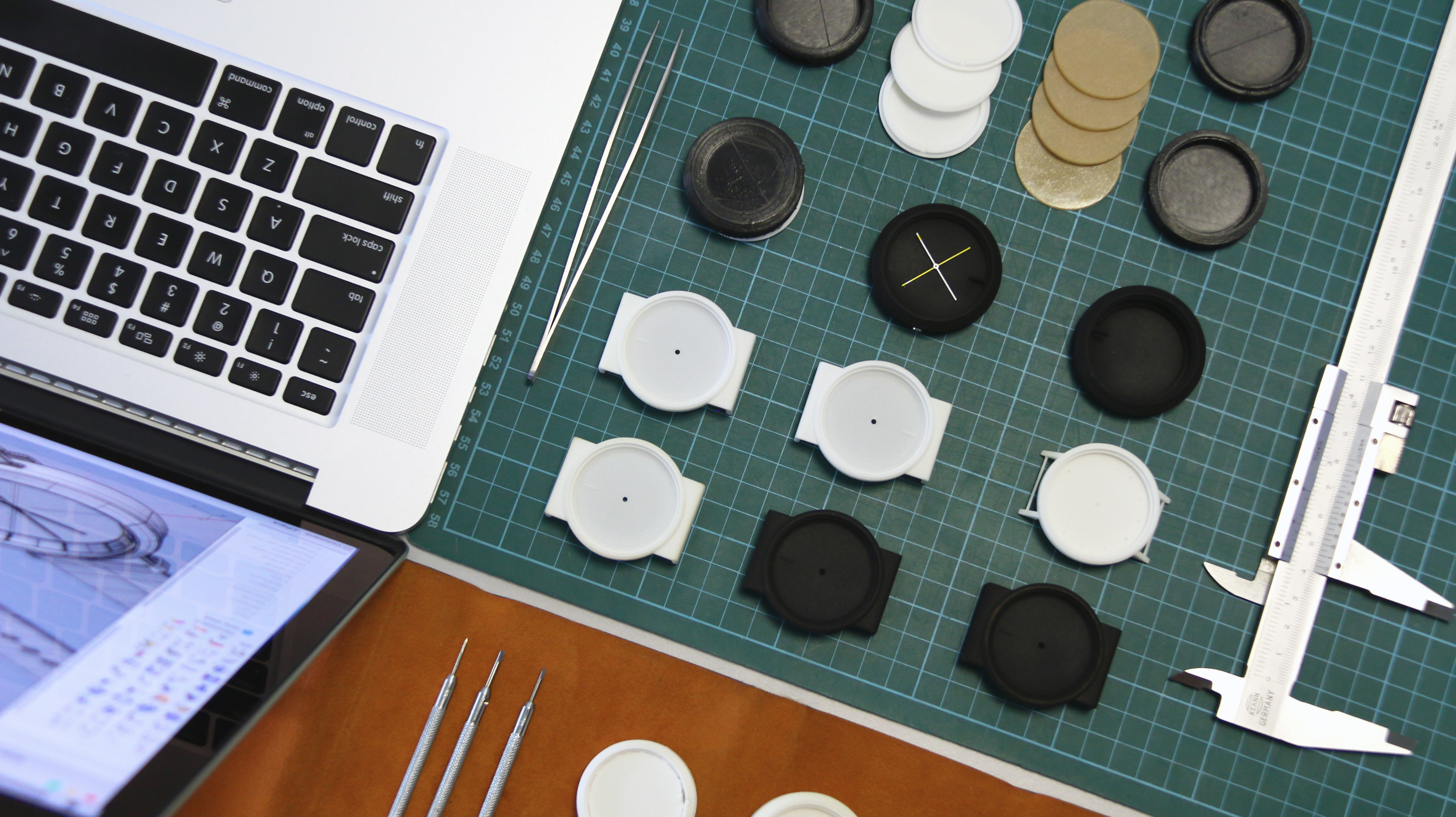 The toughest challenge, which turned out to be our greatest achievement, is optimising the watch case and mechanism to be water resistant. We were told that with a button of our size, water resistance is almost impossible. Yet, after numerous months of trial and error, we finally have our first water resistant prototype with a working seal!