CARD Television Stand for SAMSUNG
The CARD stand accentuates and uplifts your picture perfect QLED TV, transforming it into a subtle and modern centrepiece for your home. Inspired by a thin postcard, that inconspicuously sits on the consoles of many, CARD was designed to complement and highlight the QLED TV, accentuating the picturesque scenes it paints.
Precisely machined from just one sheet of aluminium, the CARD stand's minimal and modern profile exudes a sense of lightness and poise. With cables hidden from sight, the CARD stand ensures that your space is kept clean and clutter-free.
Subtle, elegant and poised, the CARD stand is a minimal solution to your QLED TV, befitting your modern interior.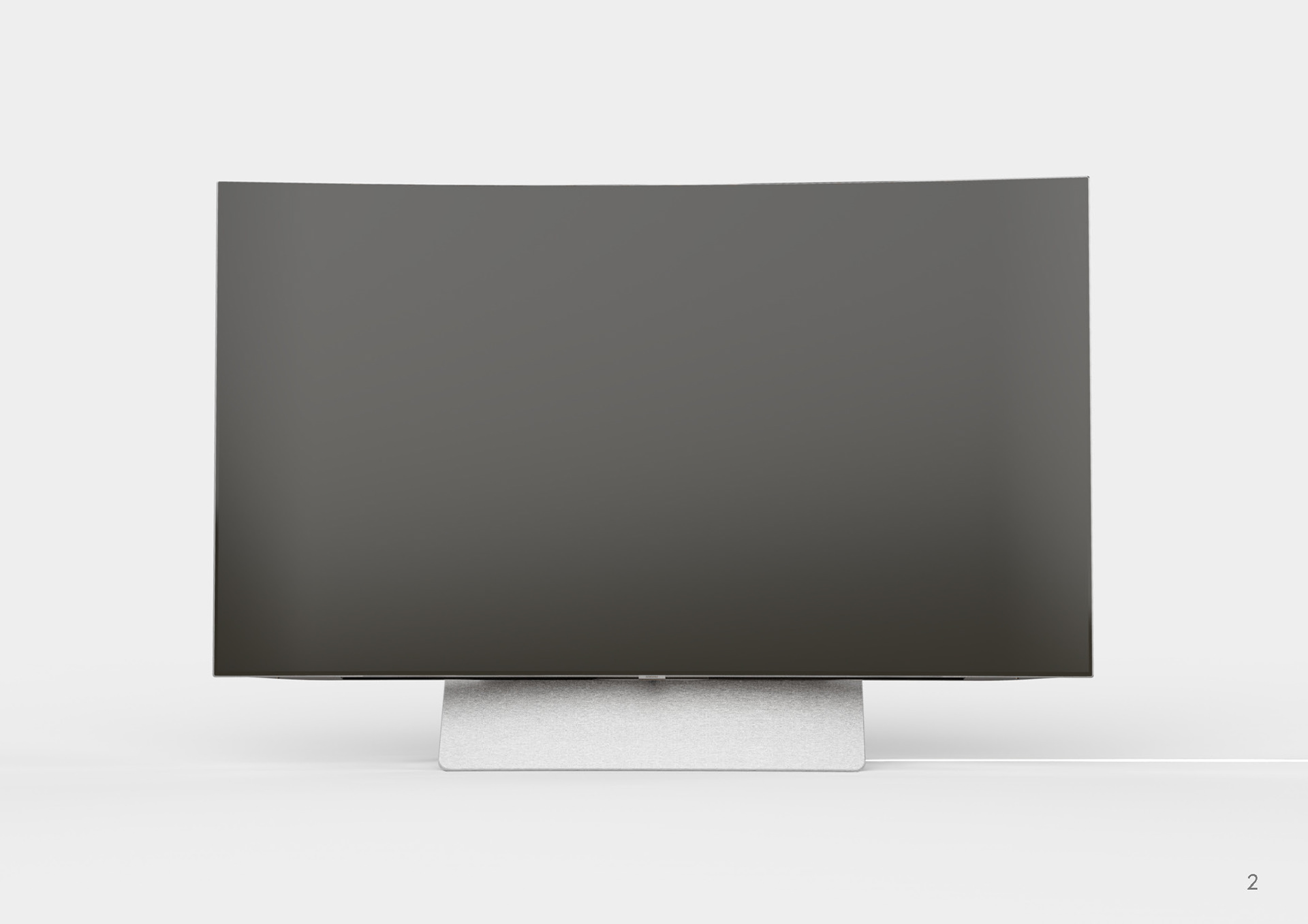 With the belief that a TV stand is an extension of the television and not a separate entity, we focused on creating a stand that not only complements the QLED TV but also highlights it.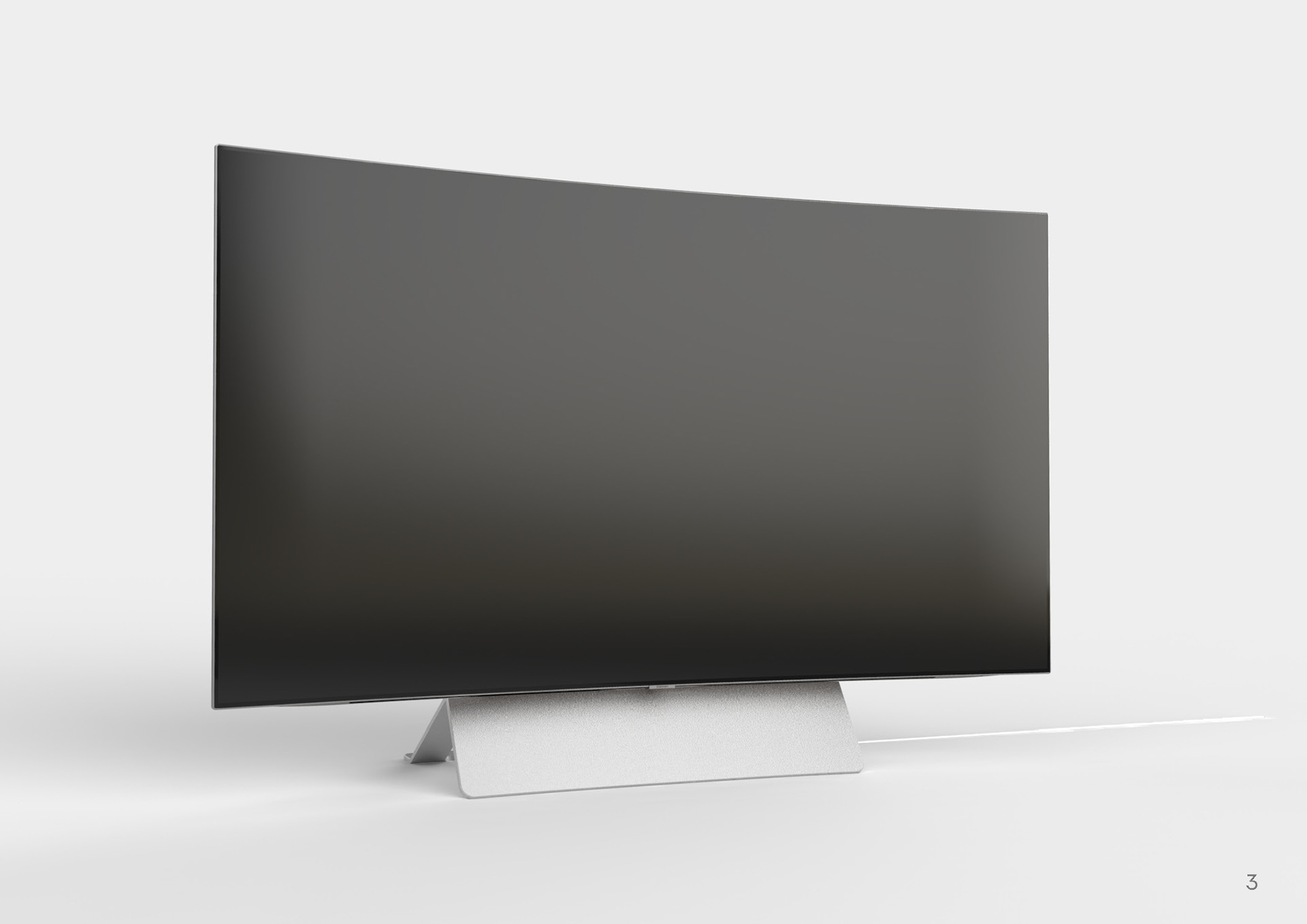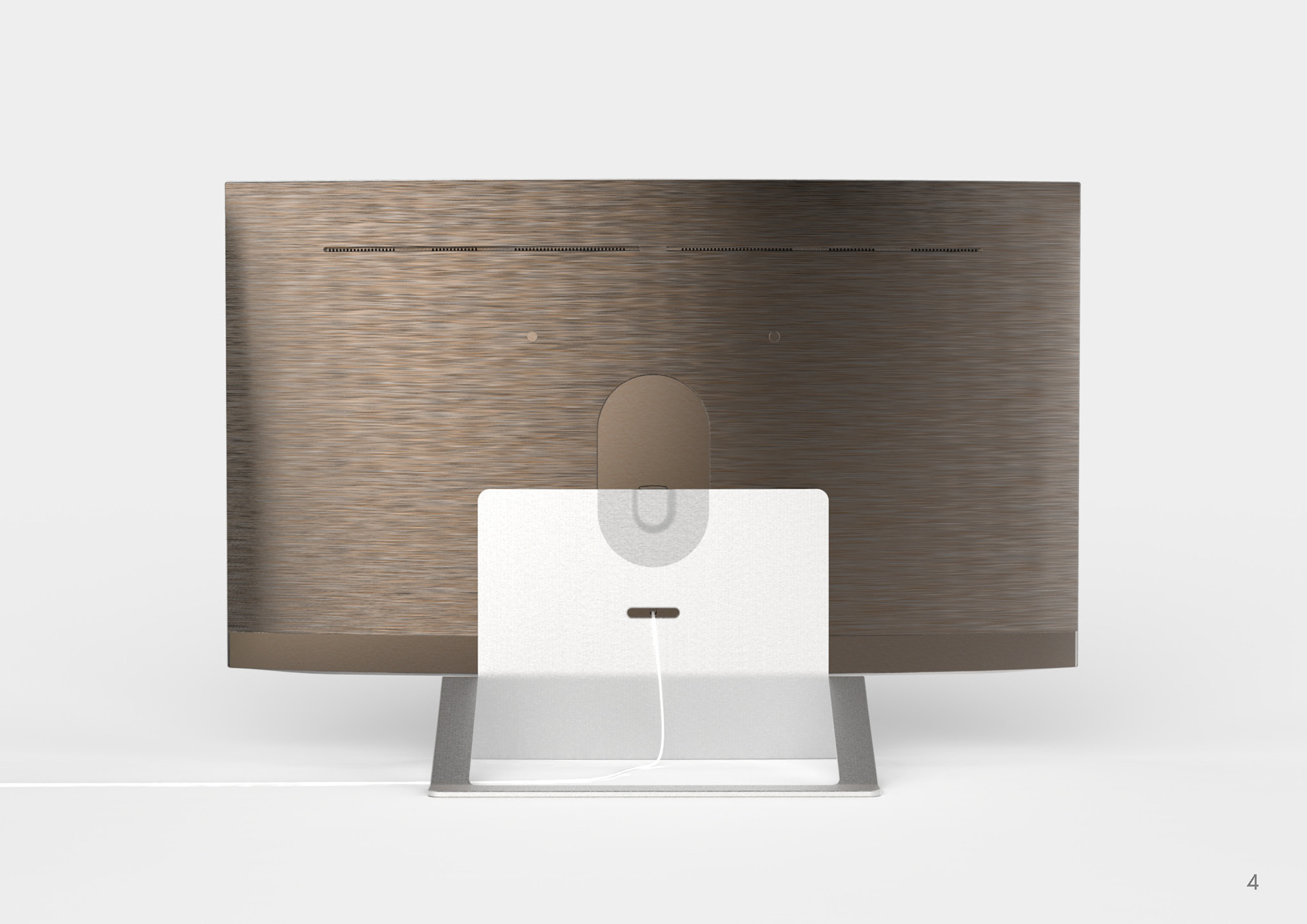 In particular, we wanted to accentuate the QLED TV perfect colour experience. Inspired by a thin picturesque postcard that sits on the consoles of many, CARD – made from a single sheet of aluminium –  adopts a similar language of having a thin, minimal and clean-cut profile, effusing a sense of lightness and modernity. The CARD stand serves to uplift the QLED TV and highlight the picture perfect scenes it paints.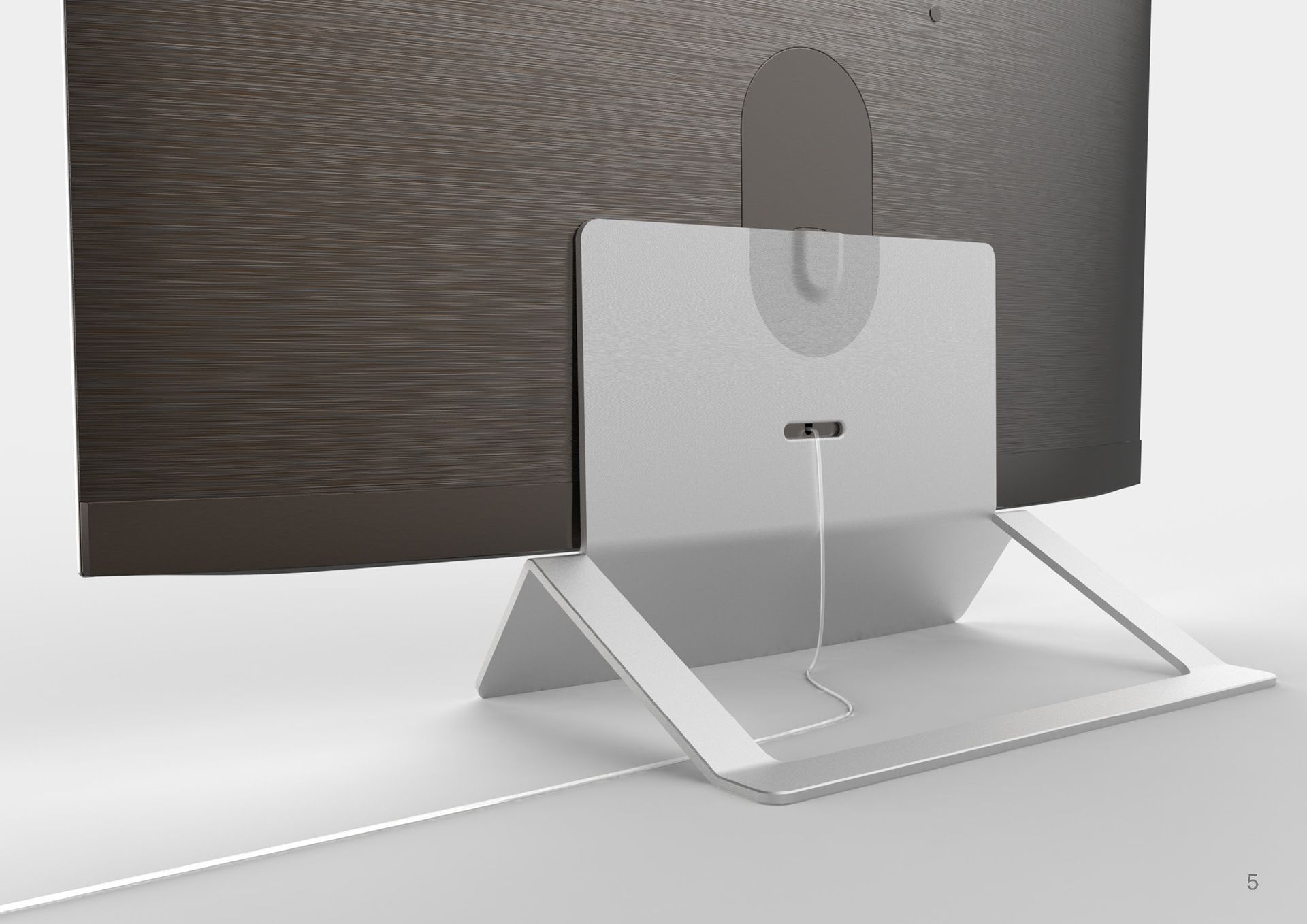 With its ability to transform the QLED TV into a subtle modern centrepiece for the home, the CARD stand is well-suited for our target audience – affluent young working adults who favour minimal and modern designs for their home.