Condensation of water droplets on a cold surface is a common experience in our everyday occurrence and signifies the passage of time. So how can we capture this fleeting yet precious transition of time into a tangible form? We attempt to do so in the form of the Bloom Coaster.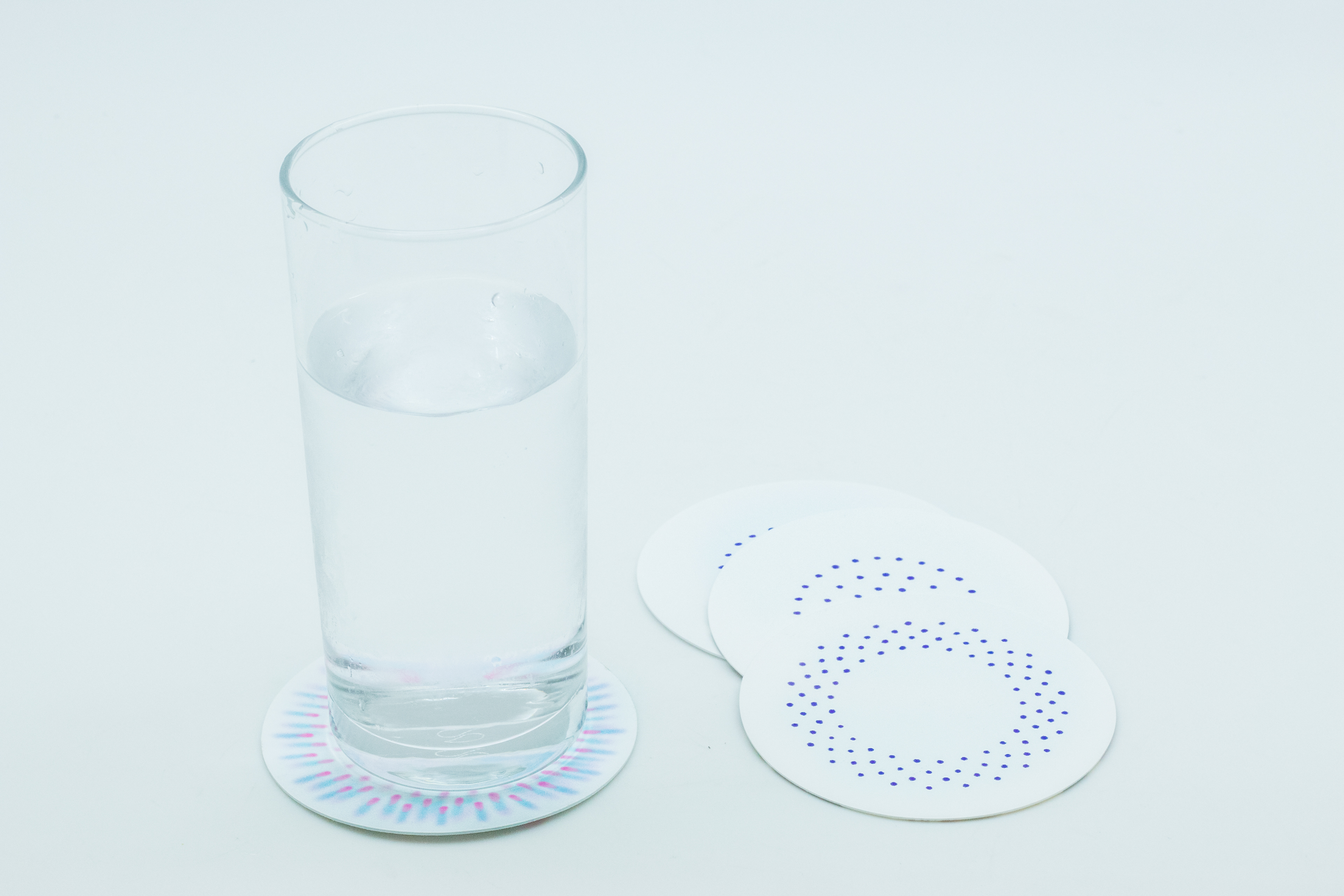 Chilled beverages are often placed on coasters to absorb condensation that forms along the glass surface. As the water droplets seeps into the paper pulp, osmosis naturally occurs and water travels radially outwards.

When it comes into contact with water soluble ink dots, the ink is deconstructed into its primary colors, giving birth to a new visual experience expressed through a blooming flower or fireworks. The Bloom coaster offers a subtle affordance for the telling of time through a fresh visual perspective.